UNCW receives $177,639 in grant funding for humanities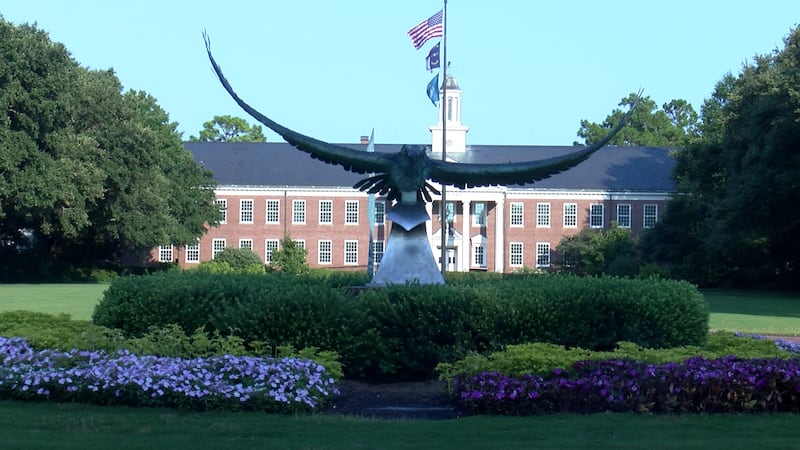 Published: Sep. 7, 2023 at 4:36 PM EDT
WILMINGTON, N.C. (WECT) - Two teams at the University of North Carolina Wilmington were named among humanities projects nationwide to receive grant funding from the National Endowment of the Humanities. In total, the university received $177,639 in grant funding from NEH.
The grant program, which provided $41.3 million to 280 projects nationwide this cycle, aims to support humanities education, research, preservation and public programs.
Among the award recipients was the project "Wilmington 1898: Geographies of Rage, Resistance, and Resilience," directed by Watson College of Education Assistant Professor Cara Ward; Department of English Chair Tiffany Gilbert; and Department of History Associate Professor Lynn Mollenauer.
The project will offer a two-week educational institute to 25 middle and high school teachers from across the country. The teachers will spend time at UNCW studying the history and legacy of the 1898 Wilmington Massacre.
"Using the 1898 Wilmington massacre and coup as a case study, this institute will provide a unique opportunity for participants to learn from scholars, community advocates, filmmakers, and descendants of those impacted," Mollenauer said. "The teachers will be developing materials and planning applied learning experiences that will help their students to understand the complexity and resilience of American democracy as well as to consider how historical events connect to present-day issues."
Also among awardees were Special Collections Librarian Rebecca Baugnon and Special Collections Specialist Nicole Yatsonsky of Randall Library's Center for Southeast North Carolina Archives and History, who received a $10,000 preservation assistance grant.
The grant will go toward purchasing preservation supplies to rehouse published items in the Center's Southeast North Carolina Book Collection, such as pamphlets, broadsides and brochures unique to the region. This will make the documents, many of which are the only copies in existence, more accessible for the public to handle.
"As the central repository for historic materials pertaining to southeastern North Carolina, we are working to ensure that the public has access to these items for generations to come," Baugnon said. "The specialized preservation supplies purchased through this grant will provide custom protection for these documents, which is especially important as the Center prepares to move its collections to a new space in the library's building expansion opening next fall."
Across North Carolina, NEH awarded more than $2.7 million as part of its grant program to universities, museums, historical societies, and other organizations supporting the humanities. A full list of awards can be found on the NEH website.
Copyright 2023 WECT. All rights reserved.