Police: Pickup truck brake failure leads to six-vehicle collision on Cape Fear Memorial Bridge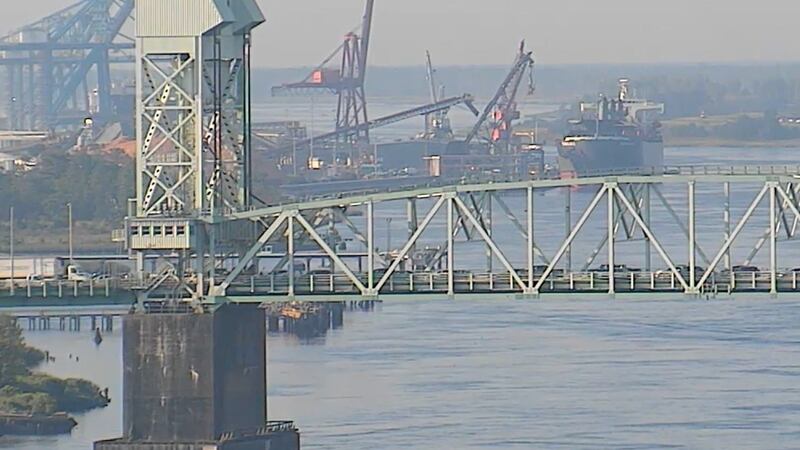 Published: Sep. 7, 2023 at 8:06 AM EDT
|
Updated: Sep. 7, 2023 at 4:48 PM EDT
WILMINGTON, N.C. (WECT) - The eastbound lanes of U.S. 17 have reopened following a collision involving six vehicles on the Cape Fear Memorial Bridge on Thursday.
According to a spokesperson with the Wilmington Police Department, a pickup truck's brakes failed and ran into the back of the first vehicle and it then pushed the other vehicles.
At approximately 8 a.m. on Thursday, Sept. 7, both lanes of U.S. 17 E closed near U.S. 74 as a result of the crash.
No one was reported injured. No charges have been filed at this time.
"Vehicles are being moved off the bridge and all lanes are reopening soon. Traffic is still moving slowly due to the incident," the WPD states.
Updates will be provided as more details become available.
Copyright 2023 WECT. All rights reserved.