Import and distribution company to become Blue Clay Business Park's first tenant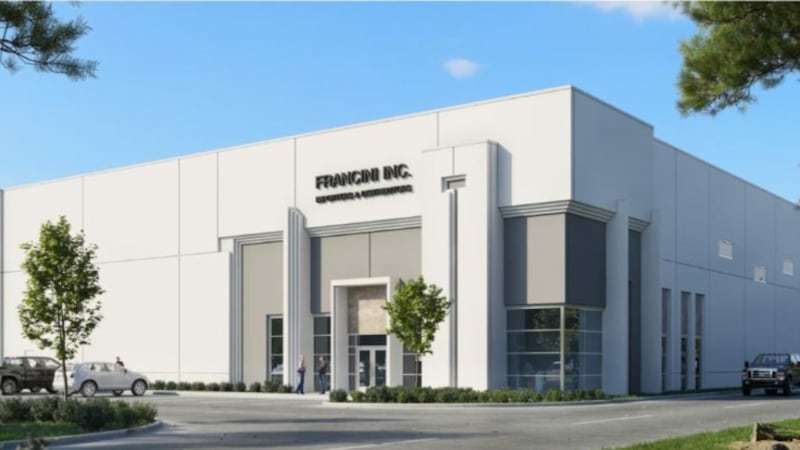 Published: Sep. 6, 2023 at 4:12 PM EDT
|
Updated: Sep. 6, 2023 at 4:19 PM EDT
NEW HANOVER COUNTY, N.C. (WECT) - Southern California-based import and distribution company Francini Inc. has purchased nearly six acres at Blue Clay Business Park in New Hanover County.
Wilmington Business Development announced the purchase and that Francini would be the park's first tenant on Wednesday, Sept. 6.
"Our newest development in Wilmington reiterates the Francini Inc. continued commitment to North Carolina," said owner Andrea Francini. "We are proud to be in this great State and look forward to further growth in Greater Wilmington."
Per Wilmington Business Development, the company expects to make an investment of over $10 million and create dozens of jobs through the expansion.
"Francini will now begin work on phase one, a nearly 100k sf warehouse/distribution facility (with a notable showroom component). Design plans to get utilities in the ground at the Park are being executed by New Hanover County and its engineering partner at McKim & Creed, setting the framework for infrastructure that is expected to be online by Q1 2024. The Francini project and infrastructure work will be done simultaneously, changing the landscape for industrial development on this corridor," the announcement states.
The county acquired the 120-acre property near the jail on Blue Clay Road in 2008 to expand the jail and court system, but it ended up not being necessary. The county eventually decided to use American Rescue Plan resources to start the construction of water and sewer infrastructure and access roads to convert the property into a business park with rail access.
Copyright 2023 WECT. All rights reserved.