UNCW announces collaboration with Catch restaurant's Chef Keith Rhodes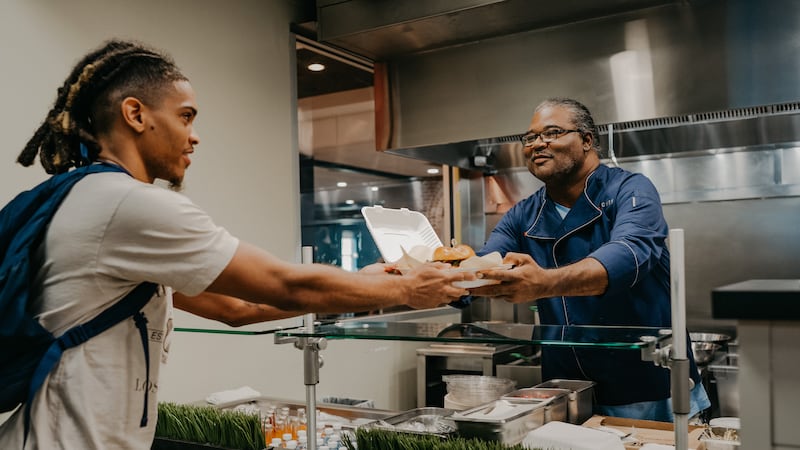 Published: Aug. 24, 2023 at 5:13 PM EDT
WILMINGTON, N.C. (WECT) - University of North Carolina Wilmington Campus Dining announced local partners for the school year on Thursday.
The partners are through Aramark Collegiate Hospitality's Local Restaurant Row Program.
Chef Keith Rhodes will bring his new concept Tackle Box Kitchen to UNCW. He was voted the city's best chef for three years and participated in the Bravo TV series Top Chef in season nine. His restaurant Catch has been open in Wilmington since 2006
"I'm glad to be part of the UNCW team this year! We are bringing seafood to the students and staff," said Chef Rhodes. "We source locally; we use sustainable seafood products as well. We feature a lot of local products such as Tidewater Grain Rice, Southern Breeze Seafood Breader, Queen Esther Teas, and North Carolina Catch Fishermen. We look forward to seeing everyone at the Tackle Box in the Hawks Nest."
The menu will include fish sandwiches, shrimp burgers, various grilled fish and shrimp bowls, and fish tacos.
UNCW Campus Dining also announced the return of Shaka Taco to their Local Restaurant Row space in Hawks Nest. Shaka Taco is a Surf City-based restaurant that creates their signature coastal taste with local proteins.
Wheelz Pizza will return as well, bringing their Brooklyn-style pizza on the first floor of Sandpiper Hall. Wheelz has food trucks throughout Eastern North Carolina, but they first debuted on the UNCW campus in March 2023.
Copyright 2023 WECT. All rights reserved.