9-year-old bitten by shark in shallow water while on vacation at Oak Island
Published: Aug. 24, 2023 at 10:40 AM EDT
|
Updated: Aug. 24, 2023 at 6:11 PM EDT
Content warning: This story contains an image of the minor injuries received by the child due to the shark bite.
OAK ISLAND, N.C. (WECT) - Oak Island has announced that a 9-year-old child was bitten by a shark on Wednesday at around 3 p.m.
"The family of a 9-year-old child reported that, while in 2′-3′ deep water with an adult family member, they noticed 'small fish jumping out of the water nearby.' Shortly afterwards, the child sustained a bite to the front shoulder from either a juvenile or small species of shark," an Oak Island announcement states.
The town says that 911 wasn't called, and the family drove the child to Dosher Memorial Hospital in Southport. The child was treated and released, and the town says photos depicted bite marks and a small wound visible. No major injuries were sustained, and the child didn't need stitches.
Oak Island says the family was vacationing in the area.
Mike Emory, the town's PIO, says shark incidents are fairly rare occurrences in Oak Island. This was the first shark incident since 2015.
"They're always out there. This is their home. It's just a matter of finding a way to have a responsible interaction with them and being aware of where they are in relation to you. So, if you see something that doesn't seem right or doesn't feel right, just get out of the water and let them have their moment," Emory said.
"Although the reason for the bite is unclear, this appears to be an isolated incident. The Beach Services Unit is maintaining close observation of the surf area during their patrols throughout the remainder of the day. If further caution is needed, a public notice will be provided through the email notification system, OKInformation," the announcement continues.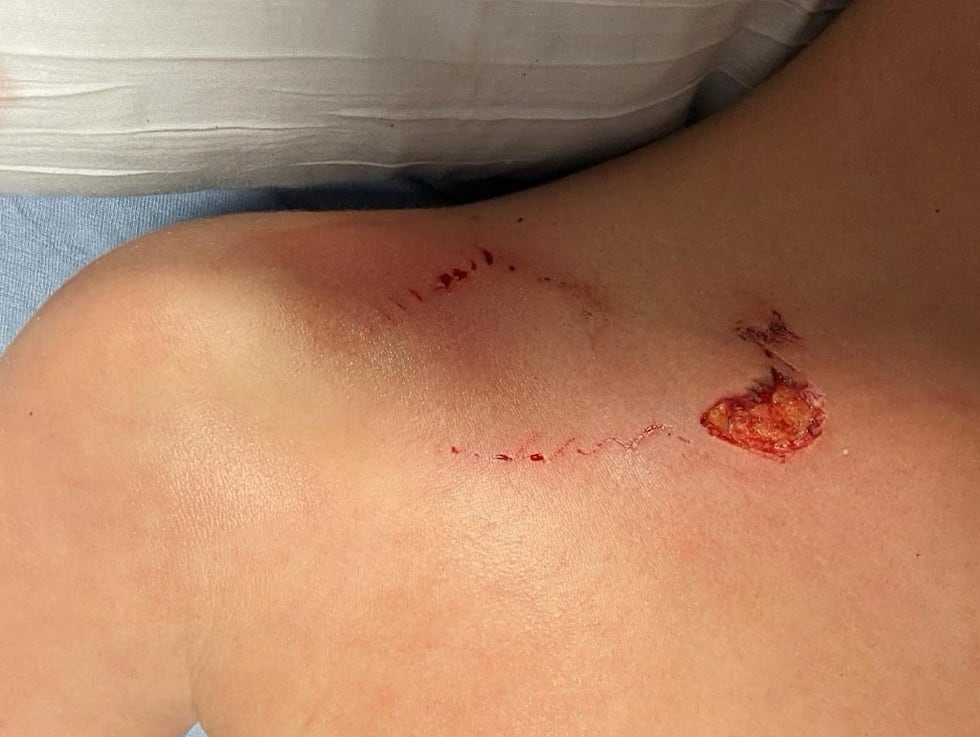 Copyright 2023 WECT. All rights reserved.