UNCW MBA and psychology programs receive federal STEM designation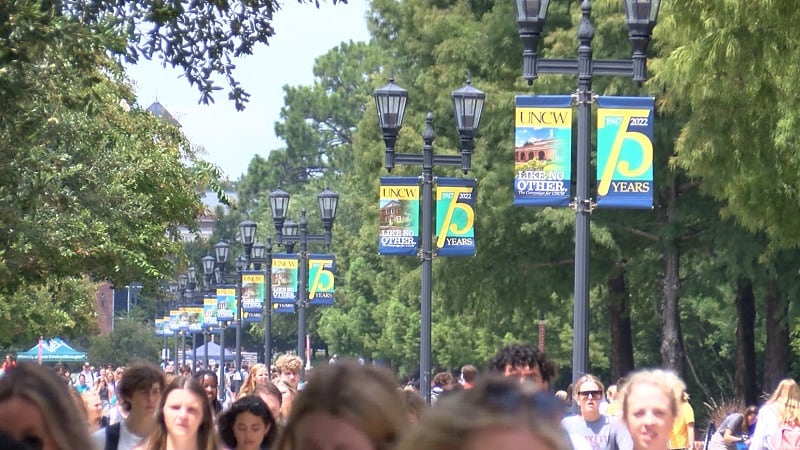 Published: Aug. 21, 2023 at 12:54 PM EDT
WILMINGTON, N.C. (WECT) - The University of North Carolina Wilmington announced Monday that its business and psychology programs have received STEM (Science, Technology, Engineering, and Mathematics) designations from the federal government.
UNCW says the designation is for all specializations within the Cameron School of Business' MBA program. A program is required to fall under certain categories approved by the U.S. Department of Homeland Security to be STEM-designated.
UNCW says the MBA program blends strategic business knowledge with analytical capabilities.
"The new STEM designation of our MBA programs is a reflection of the analytical focus of the curriculum," said Dr. Nivine Richie, associate dean for graduate, international and executive programs. "The Cameron School of Business is growing in its technological advances, and the faculty have expanded the curriculum to meet the analytical needs of our community. Embedded in the curriculum are courses that equip students with forecasting, modeling and analytical skills, especially in the International MBA program."
Graduates of the program work in fields such as healthcare, finance, business analytics, cybersecurity and risk management.
"The new designation is especially impactful for international students in the face-to-face International MBA as it offers students two additional years of optional practical training, allowing for the recruitment of excellent international applicants. UNCW is the third school in the UNC System to achieve a STEM designation for its MBA program, following UNC-Chapel Hill and North Carolina State University," a UNCW announcement states.
The psychology program received a STEM designation as well, and UNCW says the designation furthers its commitment to STEM-focused curricula.
"Developmental psychology is a cornerstone of UNCW's psychology program with dedicated faculty teaching courses, conducting research, and mentoring students," said Dr. Kate Nooner, interim associate dean for the College of Science and Engineering and psychology department chair.
Copyright 2023 WECT. All rights reserved.