UNCW men's basketball team learns CAA matchups for the season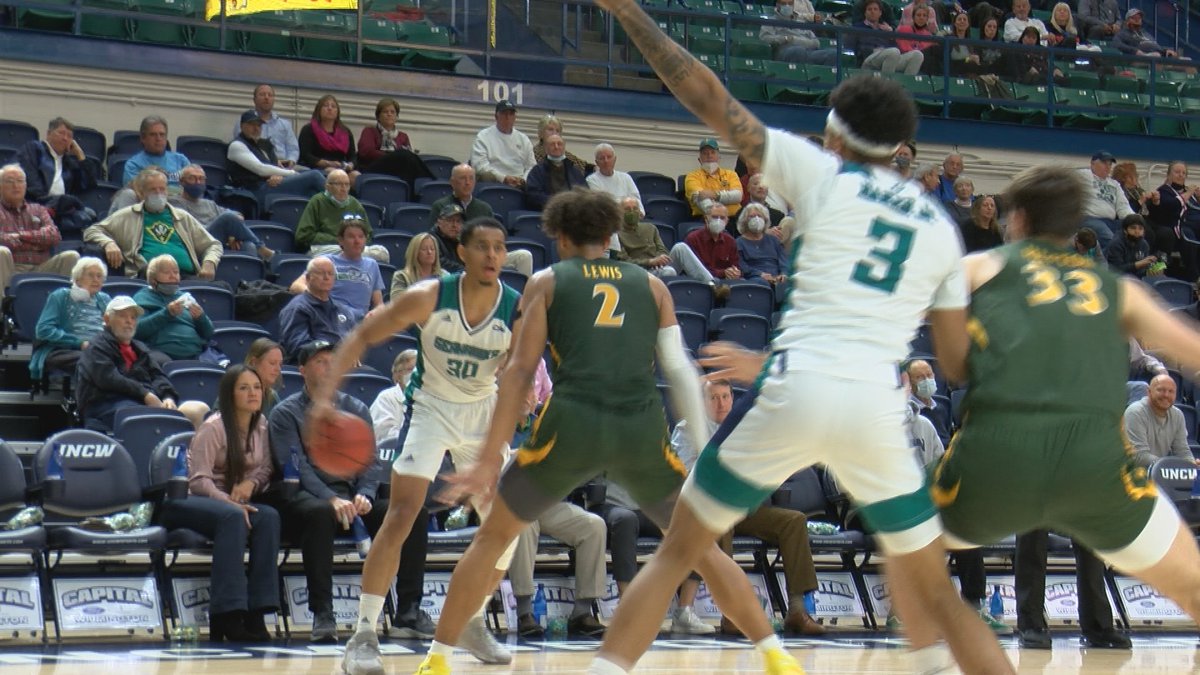 Published: Aug. 8, 2023 at 1:20 PM EDT
WILMINGTON, N.C. (WECT) - The UNCW men's basketball team learned its matchups for Coastal Athletic Association games in the 2023-24 season on Tuesday.
Head Coach Takayo Siddle's club will go on the 18-game conference schedule with five repeat opponents, four home-only opponents and four away-only opponents. Dates and times for the games are yet to be announced.
Conference games will mostly be slated for a Thursday/Saturday schedule with the occasional Monday game. Matches will be available on FloHoops, CBS Sports Network and local television partners. The semifinals and finals of the CAA Men's Basketball Championship will be on CBS Sports Network.
"The Seahawks will meet Campbell, Charleston, Drexel, Elon and Towson twice during the 2023-24 regular season. In home games, UNCW will face Campbell, Charleston, Delaware, Drexel, Elon, Hofstra, Monmouth, North Carolina A&T and Towson at Trask Coliseum. Road tilts are scheduled at Campbell, Charleston, Drexel, Elon, Hampton, Northeastern, Stony Brook, Towson and William & Mary," a UNCW announcement states.
After the regular campaign, the teams will convene in DC for the 2024 CAA Men's Basketball Championship.
You can buy tickets online here or by calling the UNCW Athletic Ticket Office at 910-962-3233.
Copyright 2023 WECT. All rights reserved.