New push to connect NC by bringing passenger trains to Wilmington
Published: Jul. 12, 2023 at 7:18 AM EDT
WILMINGTON, N.C. (WECT) - For years, leaders in southeastern North Carolina have been pushing for a passenger rail service to make travel from the coast to the state's biggest cities easier.
The state just recorded its highest ridership numbers on passenger trains. Now, one group is leading the push to bring this service to the coast.
The nonprofit organization Eastern Carolina Rail was formed within the past month and is leading the effort. The two men behind the initiative also helped make the U.S. 17 Hampstead Bypass and the extension of I-40 in the 80s and 90s happen, so they're no strangers to bringing about change.
The project's goal is to create a Wilmington to Raleigh passenger rail corridor, which the Wilmington City Council supported back in May when they approved the NCDOT's application to add this route into what's known as the FRA's Corridor Identification and Development Program. This program helps projects receive federal grant funding in order to create new passenger rail services.
Eastern Carolina Rail says that it's time for action, and they need everyone's help to make this vision a reality.
"It is not an overnight process, it's going to take years to get this done. But if we don't push it hard, it may never get done. What we're trying to do is provide that push, if you will, to get the politicians and everyone else involved to support this project," said Gene Merritt.
Although we haven't had a passenger rail service go to and from Wilmington since 1967, there is hope it can return soon. Wilmington to Raleigh was one of 12 routes that were submitted by the NCDOT through a program to receive federal funding for the project.
A study that took place back in 2005 showed that this project could cost up to $180 million. The director of the NCDOT rail division said that a new study is underway right now to update that number, and they believe it will now be much more expensive.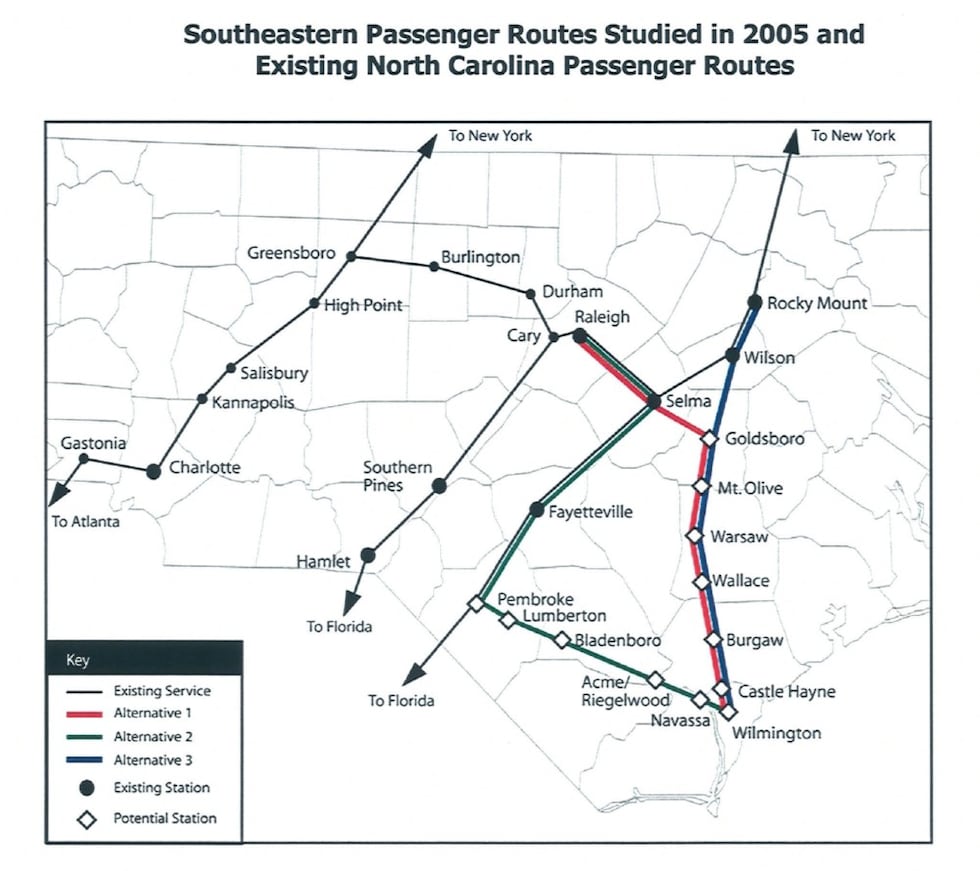 Jason Orthner, the rail division director, said that out of all the possible new routes, this is the one most talked about.
"What we're seeing now is a real resurgence across the country, to people returning to passenger rail as a productive way and a relaxing way to get from the city center to the town center. That's causing us to relook at this and look at ways to create an efficient rail system that connects as far east as Wilmington to far west as Asheville and places in between our state," said Orthner.
Orthner said that the new study should be complete in the next few months with a new grand total for the project.
Copyright 2023 WECT. All rights reserved.