Coroner's office releases composite of hit-and-run victim in Myrtle Beach area crash
Published: Jul. 12, 2023 at 3:00 PM EDT
|
Updated: Jul. 13, 2023 at 6:14 AM EDT
HORRY COUNTY, S.C. (WMBF) – The Horry County Coroner's Office is seeking the public's help in identifying a man who was killed in a hit-and-run in May.
The officer released a computer-generated composite of the pedestrian, along with a picture of a tattoo that's located on his right bicep.
The Horry County Coroner's Office described the victim as a white man in his late 40s to 60s. He weighed about 170 pounds and was between 5′9″ – 5′11″ tall. He had light brown or sandy blonde hair, a graying mustache and a goatee.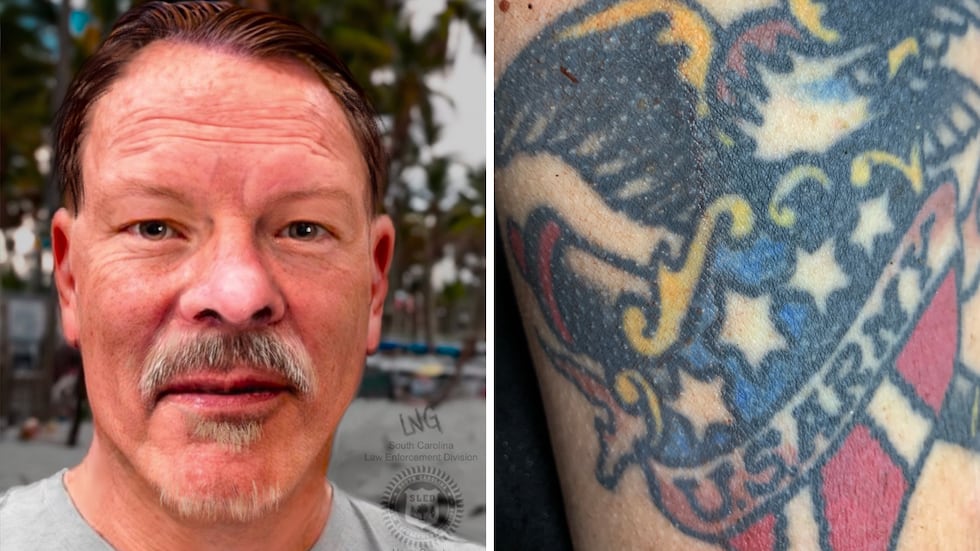 Chief Deputy Tamara Willard said the coroner's office hopes the composite will help them reunite the victim with his family.
"I will add that he was not found in any database locally nor federally when we ran his fingerprints and we are still roughly 5 months away from receiving a DNA profile," Willard said.
Police said he was hit by a car at 9440 North Kings Highway, which is located near the intersection of Lake Arrowhead Road.
We have reached out to the South Carolina Highway Patrol for an update on the investigation and search for the driver involved in the hit-and-run.
At last check, no arrests have been made in the case. The South Carolina Highway Patrol did not have confirmation on the make and model of the car, but said it may have hood and front-end damage.
Anyone with information on the victim is asked to call the coroner's office at 843-915-5110.
Copyright 2023 WMBF. All rights reserved.