Cape Fear Foodie: Shuckin' Shack Oyster Bar
Updated: Jul. 7, 2023 at 9:19 AM EDT
WILMINGTON, N.C. (WECT) - With the Fourth of July in the rearview mirror, many families will embark on a summer trip (if they haven't already). While I haven't been on a full-fledged "family vacation" in years, the memories still linger. Loading up the van, those classic Dodge and Chrysler-types where you had a TV/VCR combo, making sure you had plenty of snacks, the mini-cooler was packed, and the radio was tuned to whatever your parents wanted to listen to (though come to think of it, my sister dominated much of our music in the late 1990s, with relentless boy band hits seeping through the speakers).
After hours of driving through the night (sometimes having to stop at a midway point, a certain overnight stay in "South of the Border" is seared into my memory) we would eventually ramble into whichever beach town was our destination that year. The Outer Banks, Myrtle Beach, Daytona Beach, Hilton Head, Virginia Beach, St. Augustine, Naples, Sarasota, Ocean City, you name it, I've likely been there or passed through.
After we arrived and piled into our resort or seaside motel, one thing was certain, we were going to eat seafood. Crab shacks, buffets, mom-and-pop restaurants, they all hold a certain spot in my heart. That's why when I saw Shuckin' Shack Oyster Bar's new "Summer '23 Road Trip" menu and thought process behind the creations, it immediately spoke to me. The red plastic baskets, the conch fritters and smoked fish dip from Florida, the fried clam strips featured at countless seafood joints along the coast, the cheeseburger you would polish off on the long journey to your sun-soaked paradise.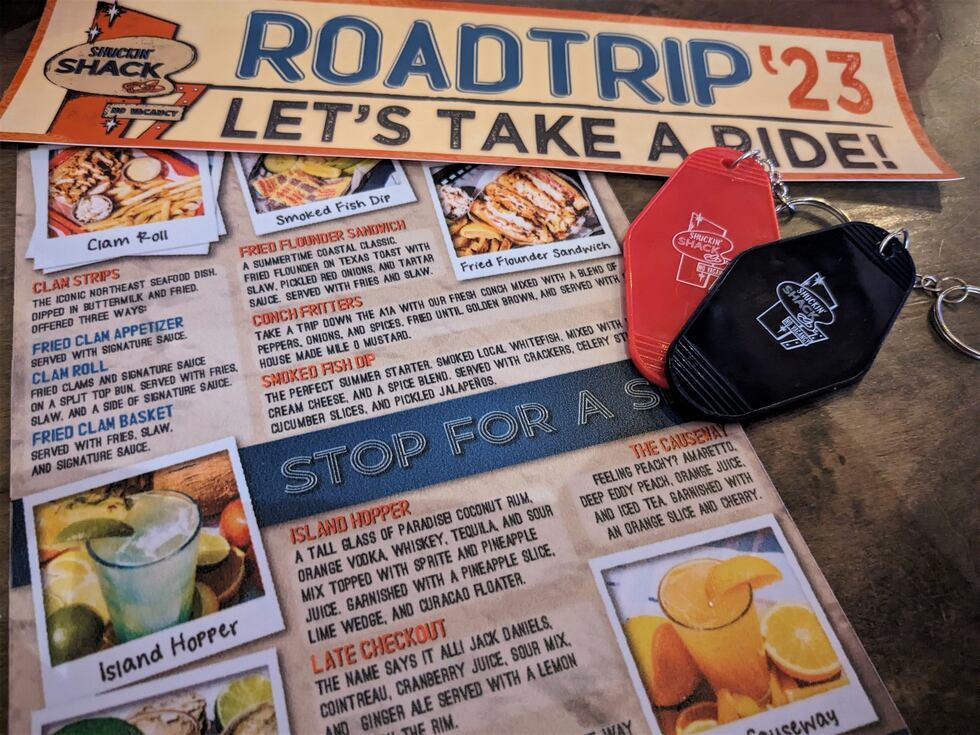 Typically known for its oysters, steamed seafood, and crab boils, Shuckin' Shack created a fun menu for the summer that invokes the nostalgia of those long lost family vacations, and even created bumper stickers and vintage motel key rings to bring you across the finish line. Though it would all be for naught if the food was awash, but that's not the case here.
The conch fritters and their "Mile O Mustard" sauce (think a remoulade-like mustard) are superb, along with any of the clam strip options. They aren't your typical battered clam strips you remember from seafood restaurants of years past, these are big and crunchy.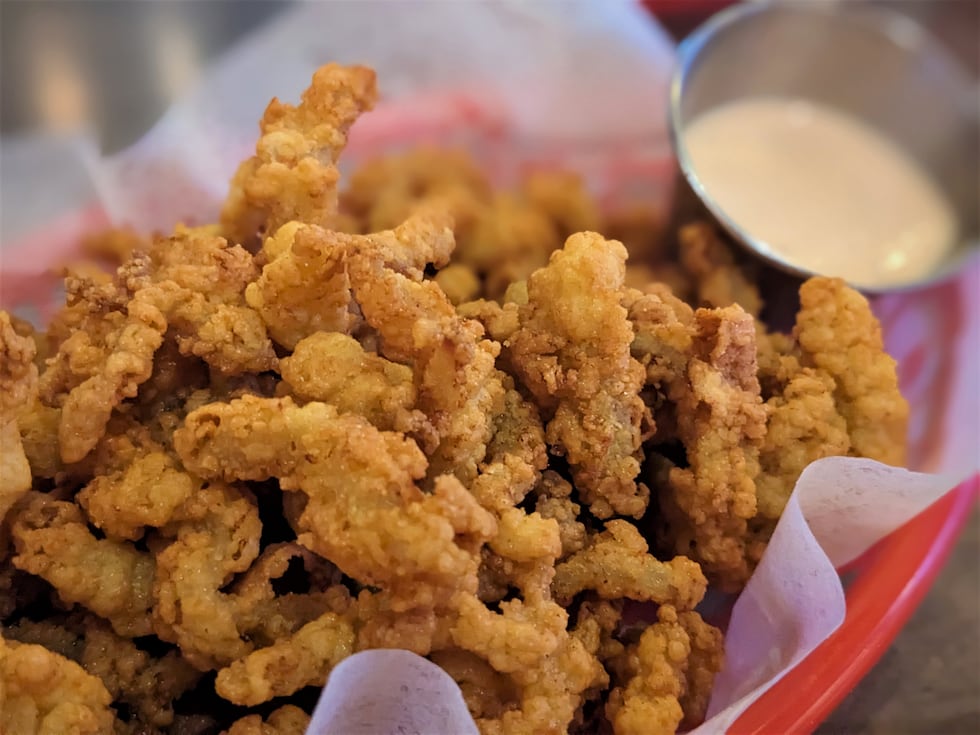 The smoked fish dip is a must as well, whether you spent a vacation along Florida's Gulf coast or the Keys. Smoked, locally-sourced whitefish, in a creamy spice mixture, topped with pickled jalapenos and served with crackers, celery, and cucumber slices. It's a great seafood appetizer and incredibly addicting.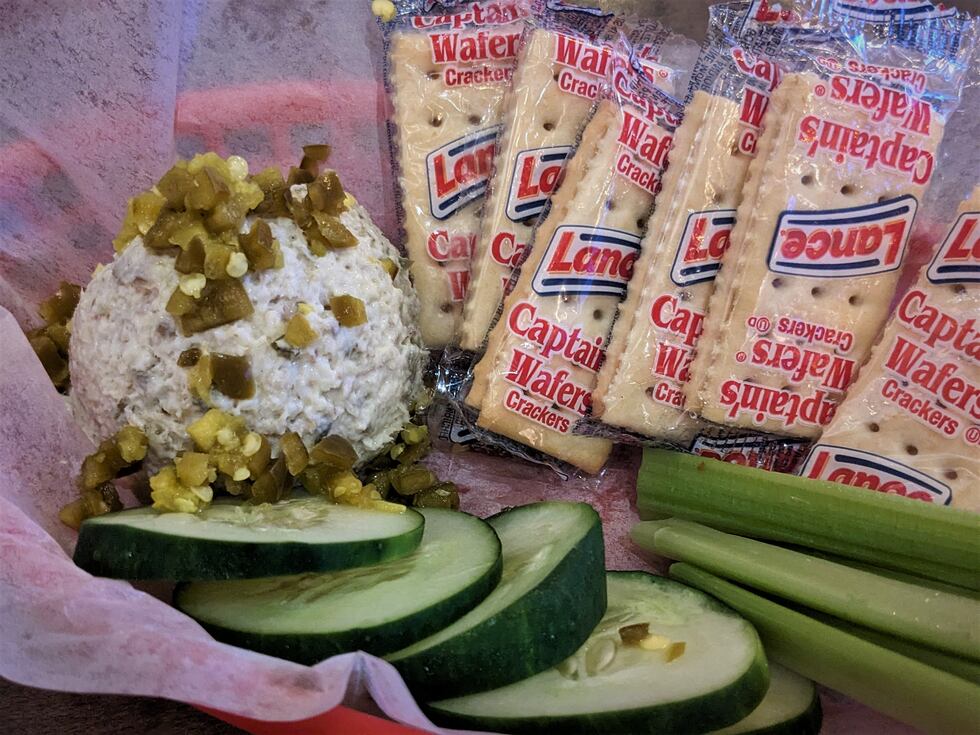 If you're going for something a little more substantial, the "Road Trip" menu features everything from fried clam baskets and clam rolls, to a classic double cheeseburger cooked on the flat top grill with all the fixins. Though I have to mention the Fried Flounder Sandwich, it was my favorite on my personal road trip through the menu. Fried flounder, on buttered Texas toast, crunchy slaw, creamy tartar sauce, and the perfect tang from the pickled red onion. Served with a basket full of fries, and you may need a nap before you hit the beach.
Of course, what would a vacation be without an ice cold, refreshing beverage in your hand? Shuckin' Shack has plenty of drinks to choose from, but there are some new options on their summer menu as well. If you want something classically Southern, try the peach-laden "The Causeway," or a tropical-tinged "Island Hopper" with pina colada vibes.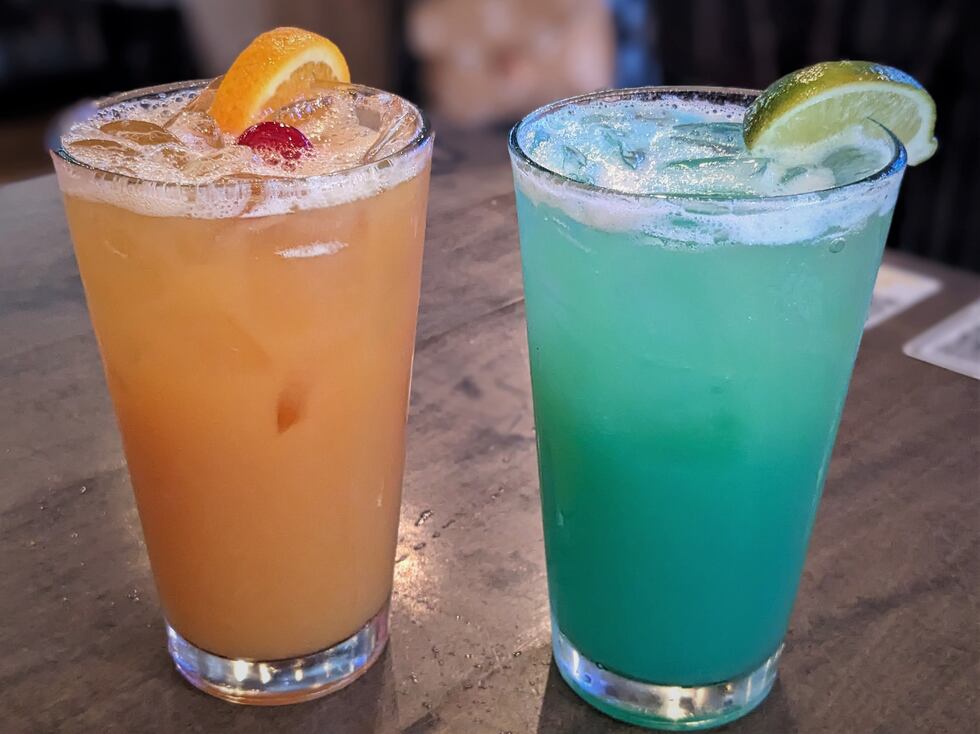 Even though I've lived here for years, I left the restaurant feeling like I had just parked the car after a 7-hour jaunt to the coast, and settled in for that long-awaited meal. It's incredible how the smell and flavors of food can conjure those memories, and act as a vehicle to yesteryear. Whether you're in town visiting, or stopping by any of their other locations, make sure to mark Shuckin' Shack on your map, it's worth the (road) trip.
IF YOU GO:
Shuckin' Shack Oyster Bar has several locations throughout Southeastern North Carolina, I'm told the full Summer '23 Road Trip menu is available in Wilmington, Leland, and Surf City with a limited Summer menu available in Carolina Beach. I stopped by the location at 127 N Front St, Wilmington, NC 28401
Do you recommend a restaurant? Or know of a best-kept secret that you want the rest of the Cape Fear to know about? Shoot me an email at corey.preece@gray.tv and I would love to feature your selection. Cheers!
Copyright 2023 WECT. All rights reserved.