Cape Fear Foodie: Fabe's Peruvian Rotisserie
Published: Jun. 30, 2023 at 10:23 AM EDT
WILMINGTON, N.C. (WECT) - Fourth of July weekend is here, that calls for family gatherings, pool days, fun at the shore, popsicles, fireworks, and of course, the coveted cookout. People far and wide will grill everything from corn to ribs and all foods in between. But you don't have to wait for the grill master to take over to satisfy your summer cookout appetite, a simple trip to Fabe's Peruvian Rotisserie provides the mouthwatering, charcoal roasted flavor.
Fabe's specializes in that famous "Pollo a la Bras" (Peruvian Rotisserie Chicken) and offers a range of tasty sides to compliment the signature dish. Located on South College Road, I stopped in for a meal after hearing high praise from friends. Needless to say, they weren't wrong. The interior is immaculate and clean, the staff is friendly, the prices are reasonable.
All of that would be for naught if not for the exceptional food. First off, you can choose from various rotisserie chicken plates, specialty plates like chicken stir-fried rice, or sautéed steak and vegetables over fries. Fabe's also has burritos, tacos, and salads on the menu. From there you can also choose from other sides including green beans, yuca fries, corn, and tostones.
If you're a fan of Mexican food, this place is an absolute must-try. Many of the same ingredients you know and love are on offer here, with a certain freshness that every restaurant provides. I spoke with the owner, Fabian Llamas, about the food on offer, and his passion for the product was as clear as day. Always a good sign when you're eating anywhere.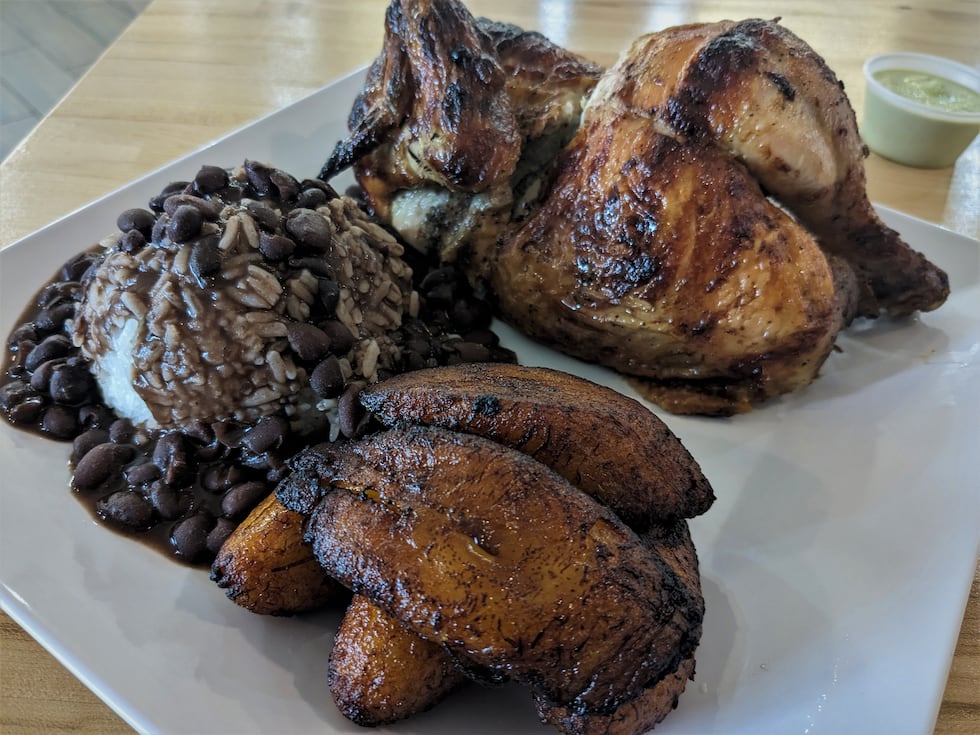 For my meal, I ordered a half rotisserie chicken, with a side of black beans and rice with maduros (sweet plantains). The portions are massive, and the chicken is unlike anything you had at Kenny Rogers Roasters. Complete with a secret family spice recipe, the chicken is slowly roasted over a bed of charcoal, with a crispy skin and juicy inside. I laid into the chicken like a starved cave man, carefully cleaning each bone of its succulent meat. The beans and rice were a nice accompaniment, with the maduros acting as a sweet and savory foil to the dish.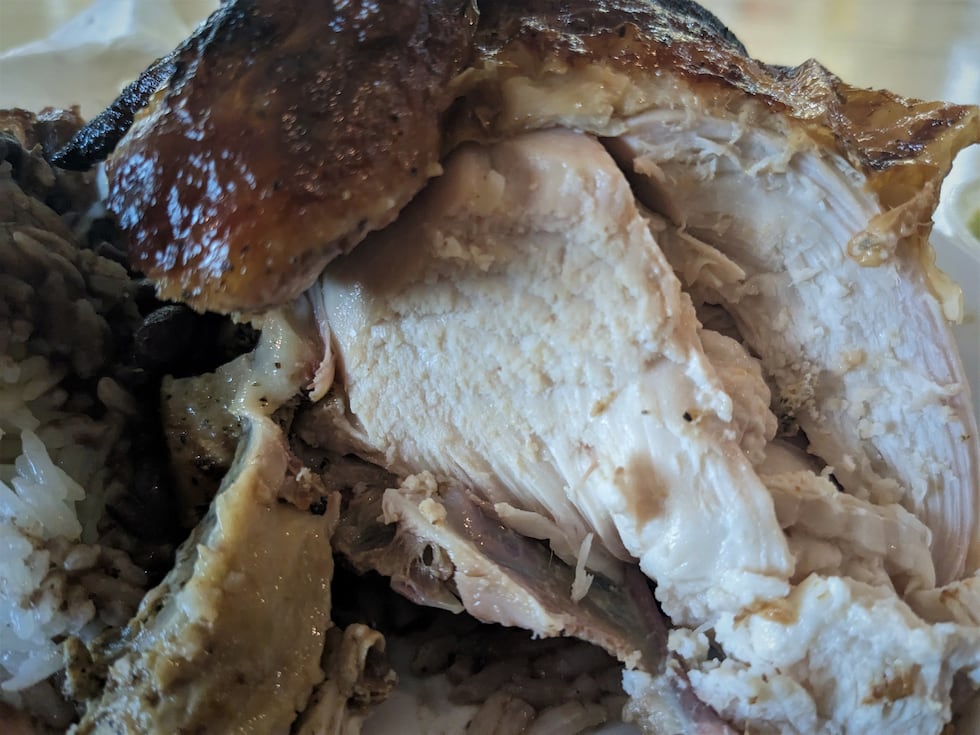 Of course, no mention of Peruvian food would be complete without the glorious sauces that come with your meal. I first tried the "Aji Verde" green sauce at a Peruvian restaurant in Miami years ago, and it's been on my mind ever since. Fabe's version is an exceptional blend of creamy and spicy, and goes perfectly with the chicken. Then there is the "Aji Amarillo" yellow sauce, that reminds me of a slightly spicy mustard and mayo mixture. Both are so good, I could have bought a gallon jug of each.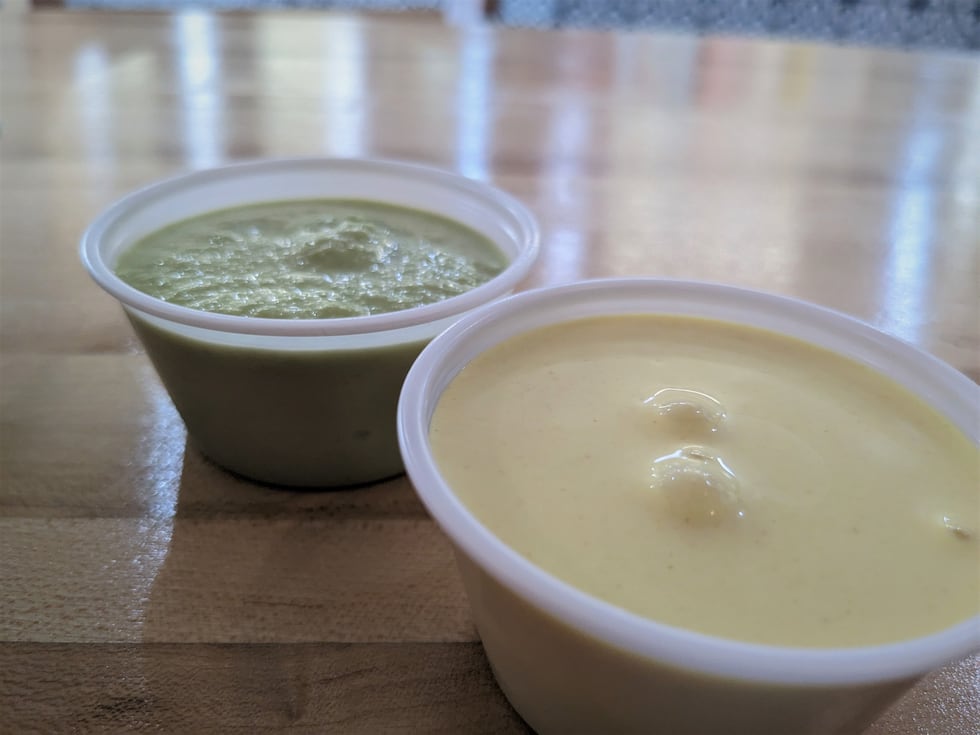 I capped off my visit with a cup of house made horchata, which is a rice, cinnamon, and milk drink that tastes very similar to the milk at the bottom of a bowl of Cinnamon Toast Crunch. Put it all together, and I paid about $20 for a meal that could have easily served two. A great buy wherever you go, not to mention, the chicken alone stands up with just about any dish around town.
So while you enjoy your cookouts, fireworks, friends, family, and patriotism this weekend, remember you don't have to circle your calendar for certain days to enjoy that tell-tale fire roasted cookout flavor...it's available year-round at Fabe's Peruvian Rotisserie.
IF YOU GO:
Fabe's Peruvian Rotisserie is located at 1201 College Rd, Wilmington, NC 28403
Do you recommend a restaurant? Or know of a best-kept secret that you want the rest of the Cape Fear to know about? Shoot me an email at corey.preece@gray.tv and I would love to feature your selection. Cheers!
Copyright 2023 WECT. All rights reserved.