Cape Fear Foodie: Tortilleria y Taqueria Carolinas
Published: Jun. 9, 2023 at 11:14 AM EDT
WILMINGTON, N.C. (WECT) - Summer is so close you can taste it. All the fresh fruits and veggies, all the cookout staples, all that is refreshing. While I'm still jaunting around the area, tracking down hot dogs for the next "Hot Dog Road Trip," I decided to take a break from the frankfurters and scope out a Mexican restaurant. While we have no shortage of Tex-Mex, burrito shops, and "authentic" Mexican eateries, I had my eye on one place in particular.
I have noticed more and more people mention Tortilleria y Taqueria Carolinas along South College Road in Wilmington, and for good reason. Look it up on Google, it has a "5.0″ rating with nearly 40 reviews...that is almost unheard of. The space is simple and unassuming, sitting in a shopping plaza near UNCW. But one thing is immediately noticeable when you walk in, the tortilla machine, and the employees handmaking fresh tortillas.
That is typically a sign of quality, and the menu doesn't disappoint either. They have a variety of street-style tacos, tortas, and classic plates like enchiladas or chilaquiles. I went with quesabirria tacos (more on that in a minute) but started with an order of chips and queso and an ice-cold Mandarin Jarritos (if you've never tried it, it's refrescante). The chips took a few minutes to arrive, which I thought was odd given there weren't many other customers. However, when they got to the table, I noticed they were freshly fried, housemade tortillas cut into wedges.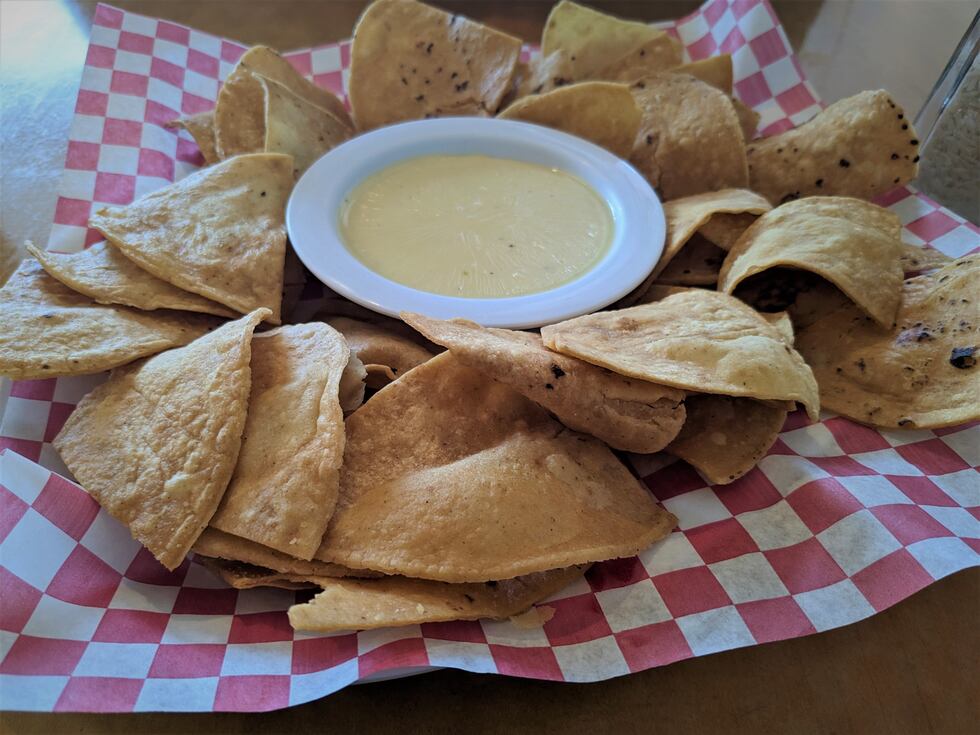 It is a completely different dining experience when eating those fresh chips as opposed to your typical restaurant-style tortilla chips, culled from a bin and plopped into a basket. Coupled with a thick, creamy queso, these could have been a meal in itself...even when my food arrived I couldn't stop eating them. They are that good.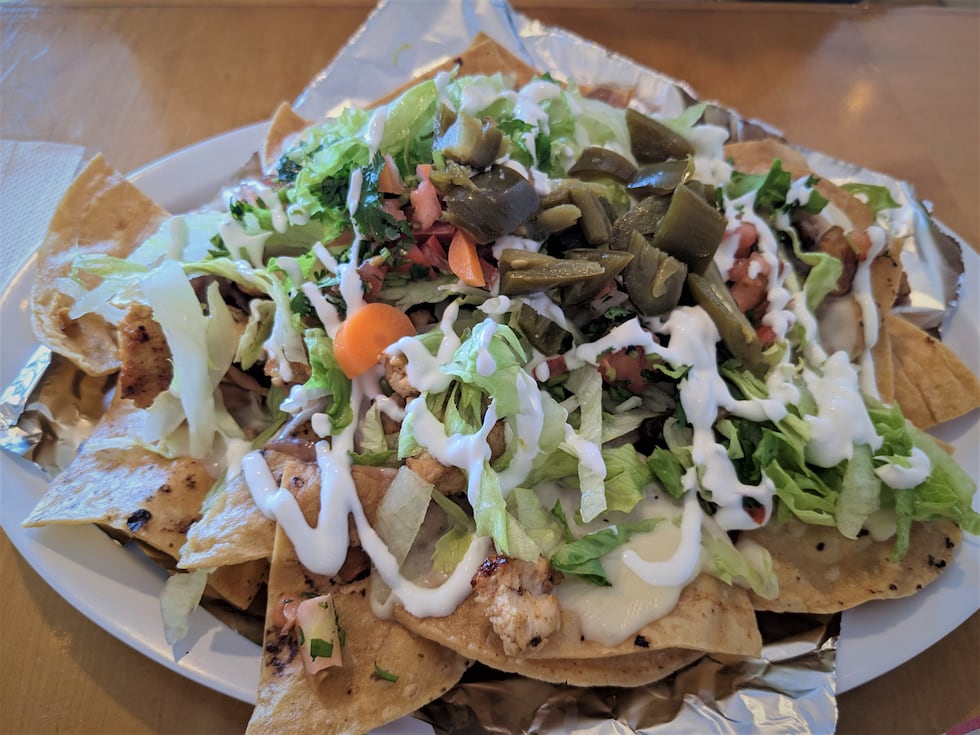 My sister ordered a hulking plate of loaded chicken nachos, which were fantastic as well. A big mound of those fresh tortilla chips, savory chicken, queso, sour cream, lettuce, pico, and pickled jalapenos. She did her best to take it down, but ultimately succumbed to the massive portion.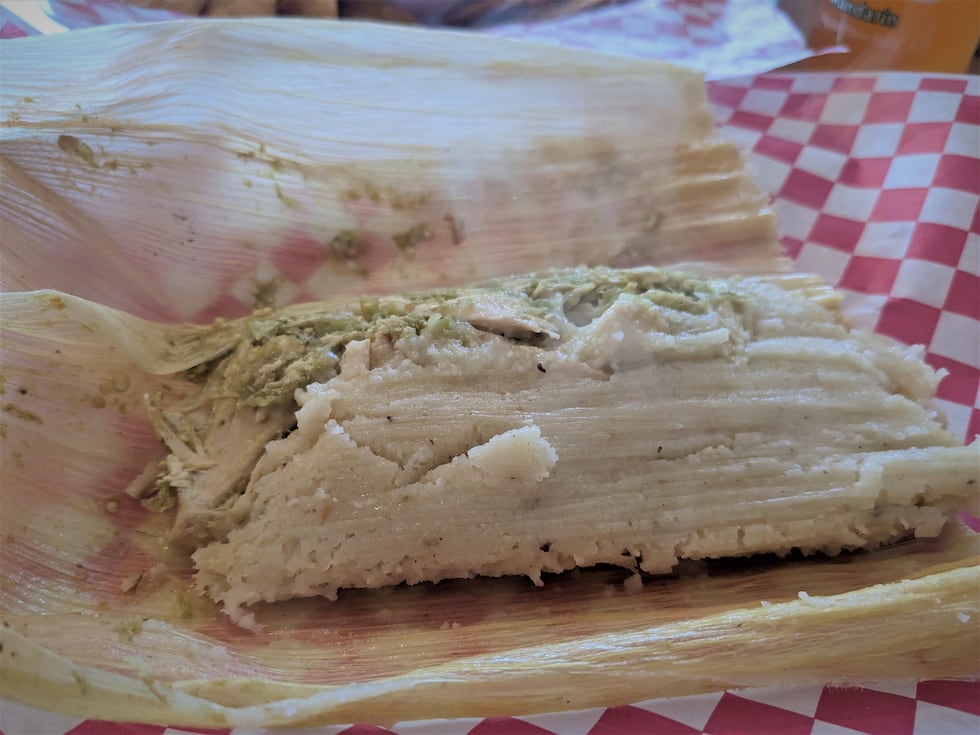 Thankfully we went on a weekend, and I was able to score a salsa verde chicken tamale. Piping hot, with steaming masa, chicken, and salsa verde, it was delicious and comforting at the same time. Simply knowing someone in the kitchen made it that day and it didn't come frozen or from the fridge was worth the laughably cheap $2.25 alone (I would have paid a lot more).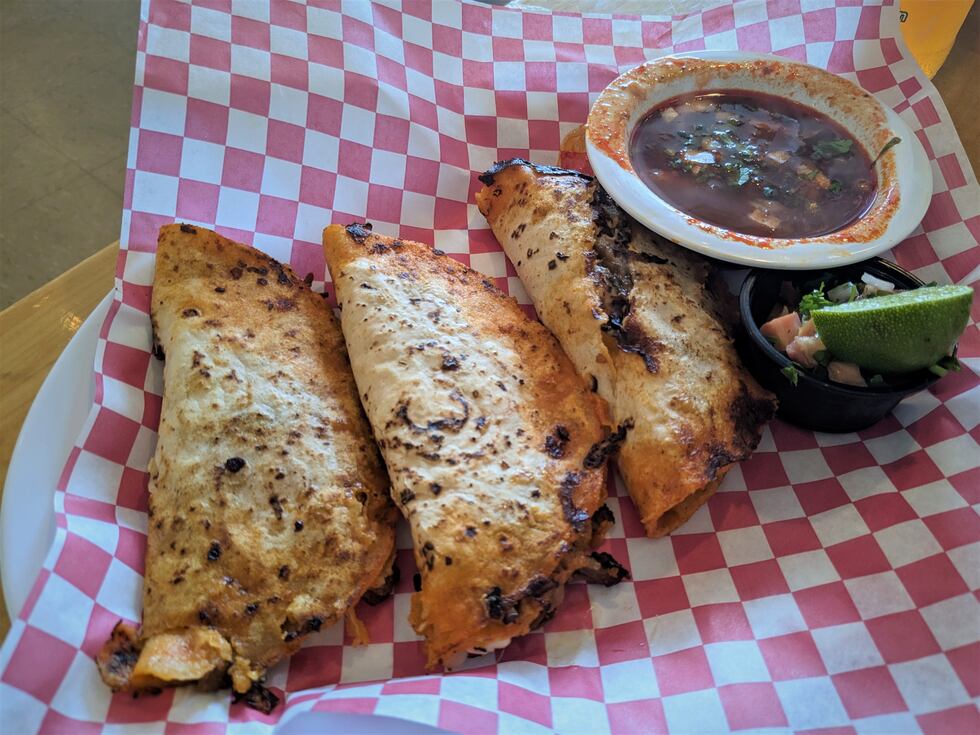 Finally, the star of the show for me was the quesabirria tacos. Packed with braised beef, melted cheese, onions, and cilantro, the tacos are then fried on the griddle with the juices the beef marinates in. I've said before, "It's like a Mexican French Dip from Mars," you're also given a glorious bowl of consommé to dip your tacos in. These are the best I have ever had and I've told anyone that will listen to go order a plate immediately.
Lots of places say they are "authentic" and honestly, who am I to judge? But I will say, Tortilleria y Taqueria Carolinas is about as close as it gets in my estimation. The food is legitimately fresh, the prices are reasonable, the portions are big, the service is fast, and the employees are incredibly nice. Everything is served with a smile. Then again, when you're making food this good, why wouldn't you be happy?
IF YOU GO:
Tortilleria y Taqueria Carolinas is located at 419 College Rd, Wilmington, NC 28403
Do you recommend a restaurant? Or know of a best-kept secret that you want the rest of the Cape Fear to know about? Shoot me an email at corey.preece@gray.tv and I would love to feature your selection. Cheers!
Copyright 2023 WECT. All rights reserved.