UNCW student-led productions receive honors at Telly Awards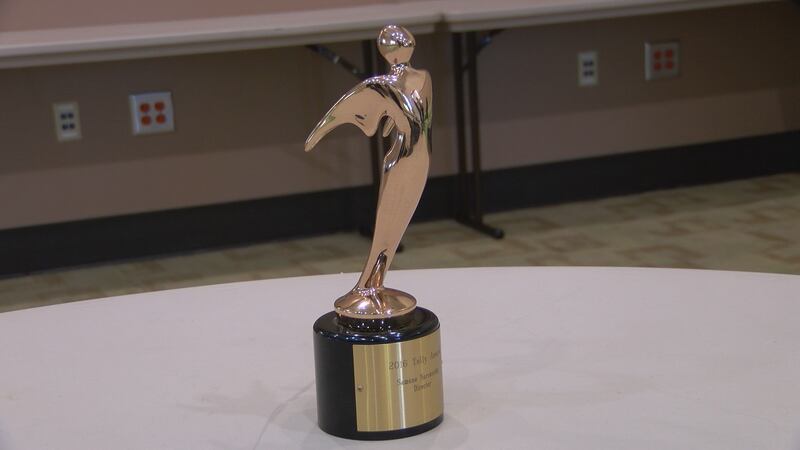 Published: Jun. 6, 2023 at 4:16 PM EDT
WILMINGTON, N.C. (WECT) - Departments in UNCW were among several recipients of honors at the 2023 Telly Awards.
Two student teams of the Department of Communication Studies' digital creativity and production courses received bronze. One student creative team of Alex Katsouridis and seniors Morgan Conley and Anthony Woodruff won with their video 'Building a Brand: KBSWIM' in the 'Social Video General – Student' category. The video shows how Kenzie Bongiorno, the owner and designer of the 'sustainable swimwear and apparel brand' KBSWIM, built her business.
'Digital Drip', an ongoing series that features local musicians, dancers and other performing artists, also won a Bronze Award in the 'General Online' category for its episode 'Luke Pratapas ft. Hunny Glaze', which was produced by William Matthews and senior Thaddaeus Friedline. 'Digital Drip' has also won multiple Telly Awards and other recognitions in the past.
"We are always honored when our students receive outside recognition for their efforts in our courses," Dr. Rick Olsen, the communication studies department chair, said. "It is helpful to our students to have that reminder that they are doing real things and are learning transferable skills, including collaboration, problem-solving and confidence with technology."
The Office of Distance Education and eLearning received silver in the 'Series – Online' category for its Pediatric Comfy Care Clinic project. Developed by Dr. April Braswell in a pediatric doctoral course in the college's nursing program, the virtual advanced practice nursing clinic was designed as a series of 'rigorous pediatric case studies for family nurse practitioner students.' Brittany Denning and Jack Horn were part of the creative team as the instructional designer and Distance Education and eLearning video producer respectively.
"I enjoyed working with Brittany Denning and Dr. April Braswell on this project," said Horn. "It was different from most of the videos we produce, so early on, I could see them winning an award with all the imaginative work Dr. Braswell has put into these videos."
The Office of University Relations' Media Production won gold in the "General – Non-broadcast" category for its video 'UNCW Student Research & Mentorship: Hatteras National Seashore,' which follows students researching a small beach-nesting bird in Cape Hatteras in collaboration with the National Park Service.
"This award-winning video by Senior Video Producer Bradley Pearce showcases the phenomenal, applied learning opportunities UNCW provides for our students," said Jesse Bradley, media production director.
Copyright 2023 WECT. All rights reserved.