Bladen County Hospital holds ribbon cutting for new helicopter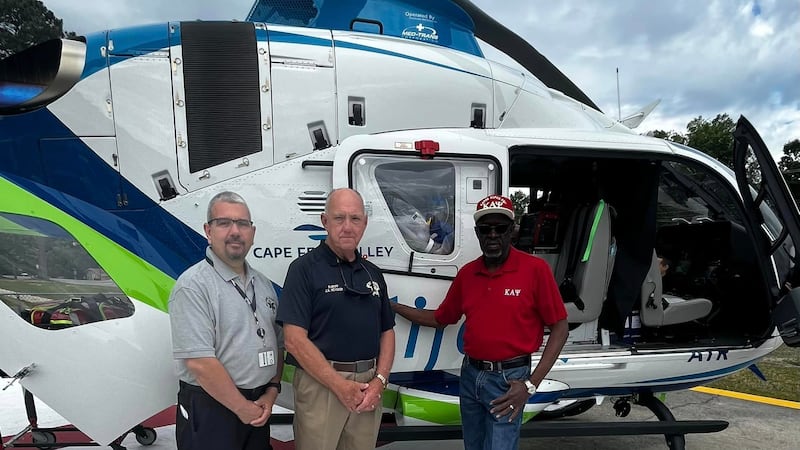 Published: May. 25, 2023 at 5:40 PM EDT
BLADEN COUNTY, N.C. (WECT) - Bladen County Hospital held a ribbon cutting for its new LifeLink Air Helicopter on Thursday, May 25.
"The new helicopter, an Airbus H-135, will be staffed by a nurse, a paramedic and a pilot 24 hours a day, seven days a week, 365 days a year. Currently, Cape Fear Valley Health operates two aircraft that service Harnett and Scotland counties. This third helicopter will allow Cape Fear Valley to move eastward and help patients in Bladen County," states an announcement from Cape Fear Valley Health.
According to officials, Med-Trans provides the helicopter, mechanic, pilot and flight certificate, while Cape Fear Valley provides clinic oversight, crew, facilities and medical supplies.
"For serious health conditions, we're going to stabilize the patient as best we can and get them transferred to the closest hospital, and for us that's Cape Fear Valley Medical Center in Fayetteville," said Brian Langston, corporate director of patient logistics at Cape Fear Valley Health.
Bladen County EMS took part in the ribbon cutting on Thursday morning as well.
"This is exciting news for Bladen County and a huge asset for our citizens," a post from BCEMS states.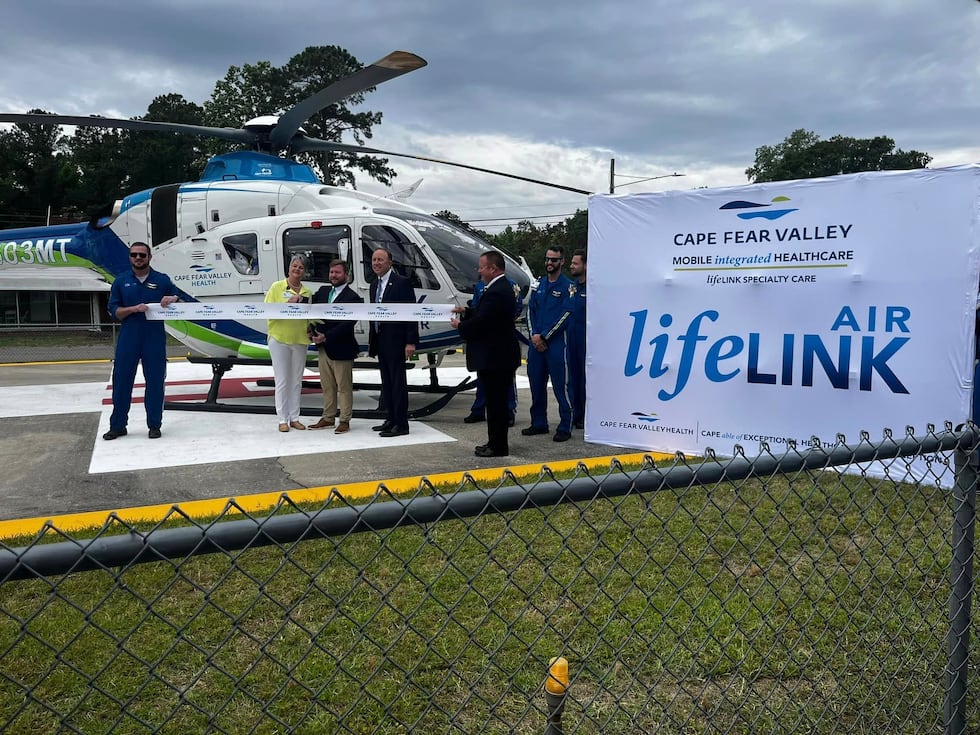 Copyright 2023 WECT. All rights reserved.