Myrtle Beach police officer's cruiser stolen while investigating crash into business, reports show
Published: Apr. 19, 2023 at 12:02 PM EDT
|
Updated: Apr. 19, 2023 at 12:30 PM EDT
MYRTLE BEACH, S.C. (WMBF) – A Myrtle Beach police officer's cruiser was stolen over the weekend during a crash investigation, according to an incident report.
It all started just before 1 a.m. Saturday when police were called to Ed's Hobby Shop on Main Street, where a car hit the side of the business and caused damage.
The investigation determined the car was speeding down Highway 501 and when it went through the Broadway Street intersection, it ran off the road and hit the building, the report states.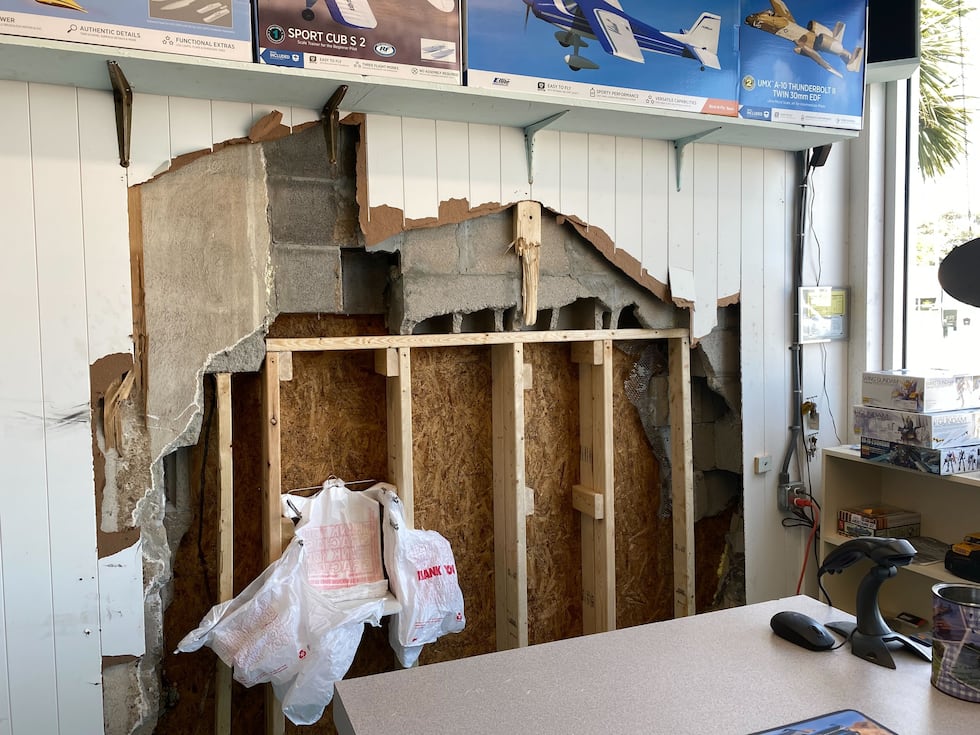 According to the incident report, the officer noticed the driver, identified as Jacob Barr, had glassy, bloodshot eyes, slurred speech and smelled of alcohol.
The officer cited Barr for driving under the influence and driving too fast for conditions.
In a separate incident report, it states a Myrtle Beach police officer went back to Ed's Hobby Shop on Saturday morning to continue the investigation into the crash.
The officer stated in the incident report that while inside the business, their cruiser was stolen.
It was located a short time later in the parking lot off Highway 501 and Canal Street.
Police arrested 48-year-old Lee Livingston in the case. He is charged with grand larceny of $10,000 or more and driving under suspension. He is currently being held at the J. Reuben Long Detention Center.
The Myrtle Beach Police Department said the matter is being investigated by its Office of Professional Standards.
WMBF News also requested the dash cam video from the police officer's cruiser but was denied the request due to it being an ongoing investigation.
Copyright 2023 WMBF. All rights reserved.