H2GO reverse osmosis water treatment plant faces setbacks after pump motors fail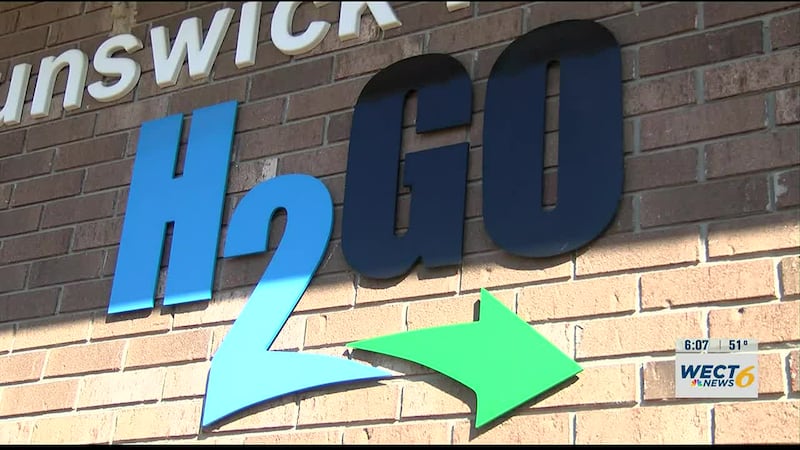 Published: Apr. 12, 2023 at 4:28 PM EDT
|
Updated: Apr. 12, 2023 at 11:12 PM EDT
BELVILLE, N.C. (WECT) - An effort to bring clean water to H2GO customers is facing a major setback after three pump motor failures delayed progress on a reverse osmosis plant.
"We are perhaps even more frustrated than you are because we made the promise and we hear from so many people who share our frustration," said H2GO Commissioner Steve Hosmer. "The water's coming. You're going to have it and it'll be as soon as we possibly can make it happen."
The motors were meant for well pumps that will be used in part of the reverse osmosis process, pulling water from an aquifer.
H2GO says the motors failed at the end of the performance testing process that has been going on for months. The pumps had been working well until the final days of those tests.
That should have been one of the final steps for the reverse osmosis plant to be brought online, but now a completion date remains murky.
"I'm a customer, too," said Stephanie Blaire, a representative of H2GO. "The project team here has been working tirelessly for many years to get this project up and going. Just continue with your bottled water and what you're doing and we're going to keep working as hard as we can to get the plant online."
The general contractor, their subcontractor, and the equipment vendor are currently sourcing replacement motors but there's no telling when they'll find a source for those or how long it will take to install them.
Blair says those replacement motors won't have to go through the same intensive performance testing process when they do arrive. Instead, the general contractor will install them, make sure they're working and then H2GO can apply for state certification to bring clean water to customers' homes.
Copyright 2023 WECT. All rights reserved.