Carli Batson: Former Miss North Carolina to soon wear the crown as Queen Azalea ("1on1 with Jon Evans" podcast)
Updated: Apr. 7, 2023 at 5:30 AM EDT
WILMINGTON, N.C. (WECT) - Carli Batson has worn many crowns since getting into the pageant world as a teenager.
The next crown the 23-year-old Wilmington native will wear, however, won't be because she won a competition. Batson will become Queen of the 2023 North Carolina Azalea Festival on Wednesday, April 12, joining a long list of successful women invited to serve in the role.
"I'm just so grateful to be asked to be in this role and to have the opportunity to talk to my community and share what I love about, not only Wilmington but especially the North Carolina Azalea Festival and all of its 76 years," Batson said.
It won't be Batson's first time being involved in the festival. She has previously served on the Azalea Festival Princess Court and the Queen's Court, so she knows about the pomp and circumstance involved in this annual event. Growing up in the city where the festival happens, she has many memories of enjoying its' special moments.
"As a little girl, I remember going over to the BellSouth Towers with my grandfather, back when the festival used to have fireworks at night," Batson reminisced. "We would sit on the roof of the BellSouth tower building and watch the fireworks. I was front row and streetside for the parade. So, from being a little girl on the side of the street, watching the parade to being on a float and a part of the parade, and such a special part of the parade this year and in the past couple years of my life, is just absolutely remarkable."
Prior to Azalea Queen, Batson's previous role came as Miss North Carolina in 2021, completing a four-year run of winning pageants while attending Appalachian State University. The Laney High School alum won the title of Miss Wilmington in 2018, followed by Miss Greater Sampson County in 2019, and Miss Cleveland in 2020. A lot of success for someone who did not enter the pageant world until her early teens. Her first love as a child was dance.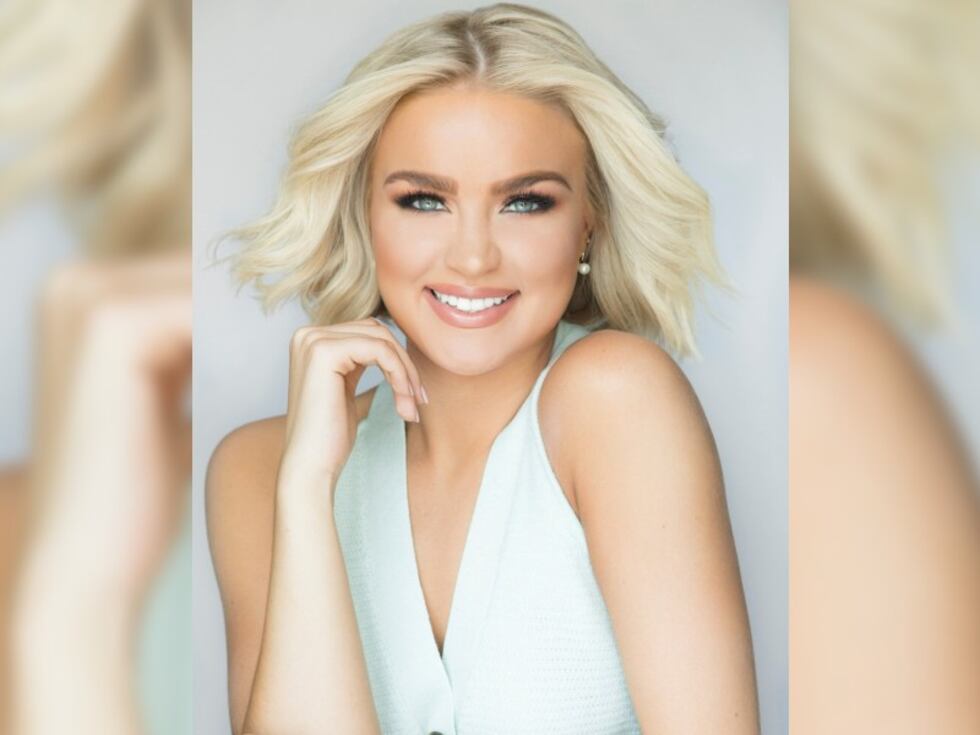 "I danced at a dance studio called Impulse Dance Project for about six years, and then my father became unemployed," Batson remembered. "At that time, it was just super clear that sacrifices had to be made for every member of our family, and for me, that sacrifice was my competitive dance training. That was heartbreaking."
But as one door closed, another opened, leading her to Wilmington's theater community. Batson became involved with Opera House Theater Company, dancing and singing in productions for several years before being prodded by a good friend, Jeff Phillips, to consider something new.
"He saw me one day in rehearsal, and he came up to me and he said, 'Have you ever done a pageant?' I said, 'No'. He said, 'Would you like to do a pageant?' I said, 'No'. He said, 'I really think you should look into it. Go check it out!'," Batson said, continuing on the series of events that eventually led her to the different stage. "So, I went home that night, did a little Google search, and found out that the Miss North Carolina organization, much like the Azalea Festival Princess Pageant, is one of the largest scholarship opportunities for women in not only this state but in this nation. I kind of dove in a little bit more into that organization found out that Miss Wilmington (Pageant) was happening and I still had the eligibility to sign up to do that, and kind of jumped in headfirst. I competed in it for the first time, was crowned Miss Wilmington that night, completely shocked, completely blown away."
Just three short years later, Batson would reach the pinnacle of pageants in her home state, taking home the crown of Miss North Carolina. She earned more than $22,000 in scholarships from that competition, enabling Batson to become a first-generation college graduate without the massive burden of student loan debt. Batson says spending her senior year in college with the responsibilities of Miss North Carolina presented its challenges, especially in today's world of social media and camera phones. But it also had its rewards.
"I remember, sometimes I would be like, 'Man, I really wish that I wasn't at this event this week, because it's my friend's 21st birthday' or 'Man, I really wish that I didn't have to be at this thing because there's a football game on Saturday, and I was on the dance team'," Batson said about those days in Boone, NC. "But I also remember, mostly in hindsight, even at the time thinking, 'How lucky am I to have already at such a young age, the filters and the blinders that my mom and in the women in my life before me have talked about wishing they would have had?'. Because I knew who my true friends were from the beginning. I wasn't going to the frat parties where there was a billion people in the room, and I couldn't trust anyone. I was going over to my teammate's house where the phones got put away, there wasn't anyone recording, and we'd hang out and let loose and do what any other college kid would do. But it was in a safe and controlled environment. where I was around people that I knew I could trust."
Carli Batson will officially become Queen Azalea 2023 at a coronation ceremony in Wilmington at 2:00 p.m. on Wednesday, April 12. The festival runs through Sunday, April 16. You can check the schedule of events where you can see Batson perform her duties by clicking here.
Please follow the "1on1 with Jon Evans" podcast on whatever app you use to listen to your favorite shows, and you will immediately receive the new episodes when they are released. Tell a friend or post about it on your social media page to let people know what you think of the interviews.
The "1on1 with Jon Evans" podcast is a free download on many of your favorite podcast streaming apps including:
Check out past episodes of the "1on1 with Jon Evans" podcast online at wect.com.
Copyright 2023 WECT. All rights reserved.