Families confirm names of Mexico kidnapping survivors; both back in U.S.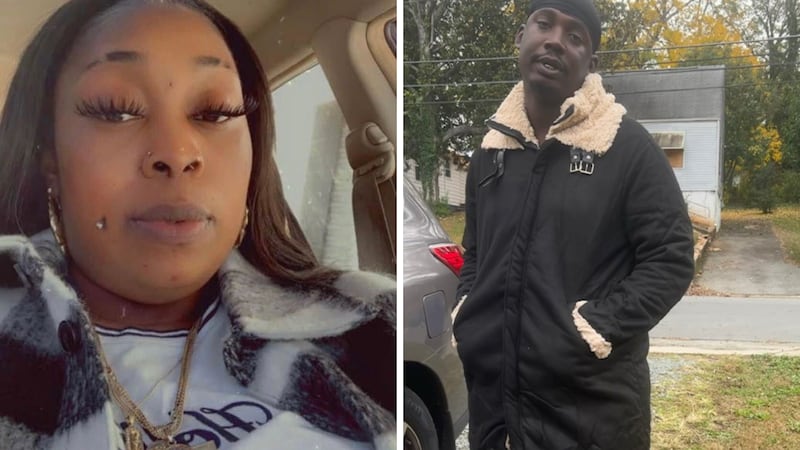 Published: Mar. 6, 2023 at 6:18 PM EST
|
Updated: Mar. 7, 2023 at 11:21 PM EST
MYRTLE BEACH, S.C. (WMBF/AP/NBC) – A road trip to Mexico for cosmetic surgery ended with two Americans dead - and two others found alive in a rural area near the Gulf coast - after a violent shootout and abduction that was captured on video, officials said Tuesday.
All four people are natives of Lake City, according to family and a spokesperson.
"The City of Lake City sends its condolences to the families of the citizens affected in this incident," said Lake City Mayor Yamekia Robinson in a brief statement on the situation.
A relative of one of the victims said Monday that the four had traveled together from the Carolinas so one of them could get a tummy tuck surgery from a doctor in the Mexican border city of Matamoros, where Friday's kidnapping took place.
Tamaulipas Gov. Américo Villarreal confirmed the deaths by phone during a Tuesday morning news conference by Mexican President Andrés Manuel López Obrador, saying details about the four abducted Americans had been confirmed by prosecutors, according to the Associated Press.
López Obrador said one suspect was in custody, the AP reported.
Villarreal said the four were found in a wooden shack, where they were being guarded by a man who was arrested. Villarreal said the captive Americans had been moved around by their captors, and at one point were taken to a medical clinic "to create confusion and avoid efforts to rescue them."
The U.S. citizens were found in a shack in rural area east of Matamoros called Ejido Tecolote on the way to the Gulf coast known as "Bagdad Beach," according to Tamaulipas state chief prosecutor Irving Barrios.
RELATED COVERAGE:
The surviving Americans were back on U.S. soil after being sped to the border near Brownsville, the southernmost tip of Texas, in a convoy of ambulances and SUVs escorted by Mexican military Humvees and National Guard trucks with mounted machine guns.
State Department spokesperson Ned Price said the U.S. government is working to repatriate the bodies of the two killed.
The mother of LaTavia Washington McGee confirmed that her daughter is alive and is at a Texas hospital.
Her mother added that her daughter has a good heart, and is a mother of six children.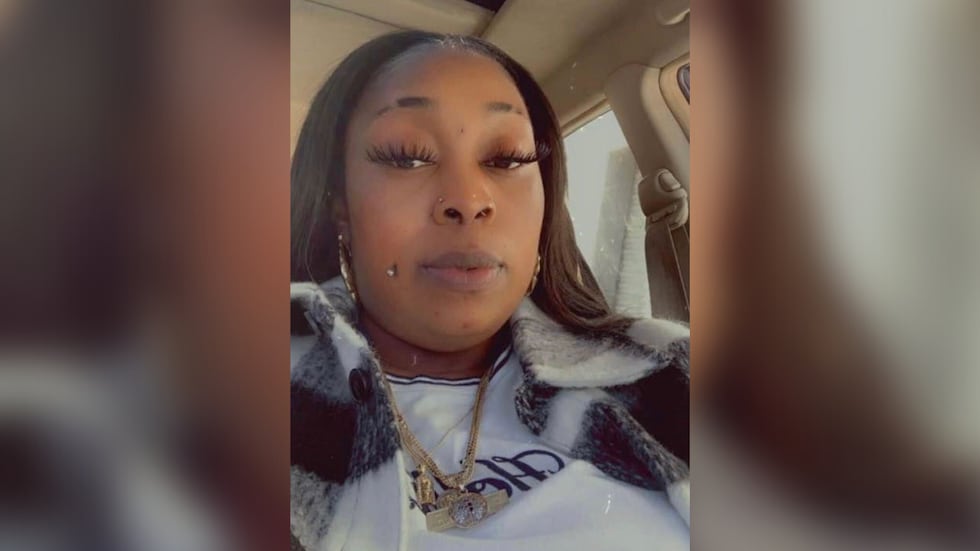 The wife of Eric James Williams, Michele Williams, confirmed her husband was taken during the kidnapping.
She said her husband survived as well.
"Eric went to Mexico with LaTavia as support for when she had her surgery. He is truly a good friend," Michele Williams said.
Michele Williams said she spoke with her husband on Tuesday morning and he was crying a lot. She said he was shot three times and went into surgery.
"All four of them what happened to them, they didn't deserve it. All four of them are good people. I don't think my husband knew that he was going to get into, any type of thing or could've been in any type of danger," Michele Williams said.
She added that she's currently not able to head to Texas right away due to "the place being on lockdown."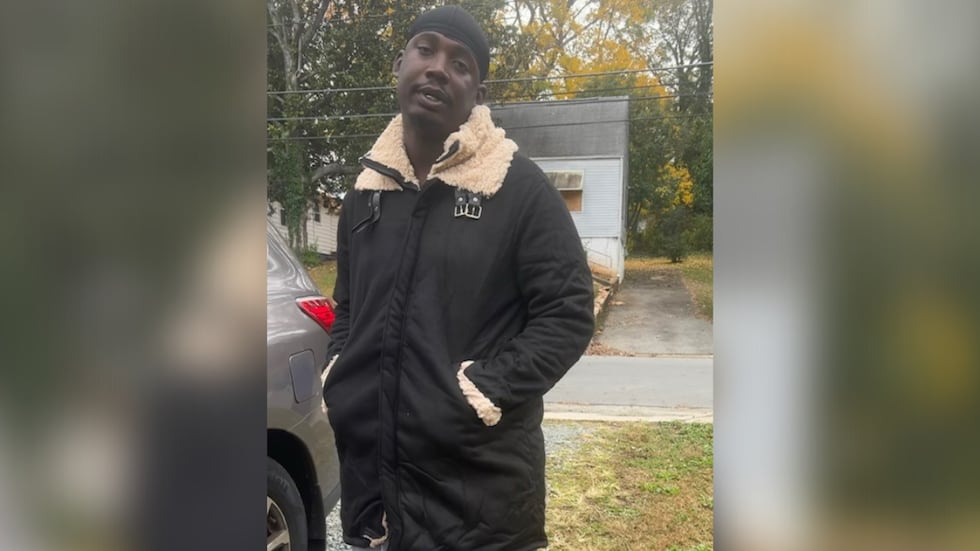 Zalandria Brown, of Florence, told the AP she learned that her younger brother, Zindell Brown, also a native of Lake City, is one of the four victims. She has also been in contact with the FBI and local officials.
Shaeed Woodard is reportedly the fourth person kidnapped in Mexico.
Zalandria Brown told the AP her brother and two friends had accompanied a third friend who was going to Mexico for cosmetic surgery.
U.S. Representative Russell Fry released the following statement Tuesday via social media:
"It is heartbreaking to hear about the tragic killing of two of the four Americans abducted in Mexico. I want to share my deepest condolences with the victims' family members and loved ones as they grieve.
Thank you to all those involved in working to bring them home. Our office is in contact with federal agencies and the family of one of the abducted Americans who lives in our district. We are supporting them in every way we can.
Mexican drug cartels wield more power than ever before, and this horrible incident sheds more light on the violence that stems from their rampant illicit activity that impacts not only our border states but my home state of South Carolina.
We cannot continue to turn a blind eye to the deadly cartel activity that's happening right across our southern border and taking American lives."
It is heartbreaking to hear about the tragic killing of two of the four Americans abducted in Mexico. I want to share my deepest condolences with the victims' family members and loved ones as they grieve.

— Congressman Russell Fry (@RepRussellFry) March 7, 2023
A law enforcement official with knowledge of the matter tells NBC News there is no evidence the Americans drove into a gunfight. The evidence is they were targeted by Cartel gunmen after they crossed the border, in a case of mistaken identity. There was a chase and shots were fired at them. The source said one theory is that the Cartel believed these were Haitian people smugglers encroaching on their turf.
They came under fire on Friday shortly after entering the city of Matamoros from Brownsville, the southernmost tip of Texas near the Gulf coast, the FBI San Antonio Division office said in a statement Sunday.
U.S. Attorney General Merrick Garland said Tuesday that the "DEA and the FBI are doing everything possible to dismantle and disrupt and ultimately prosecute the leaders of the cartels and the entire networks that they depend on."
On Monday, Sen. Lindsey Graham said he will introduce a bill laying the groundwork for President Biden to use U.S. military force against Mexican drug cartels.
"You have drug cartels operating out of Mexico that are selling fentanyl into the U.S. It's the leading cause of death for people 18-45. The Mexican gov isn't doing anything about it. The former AG, Bill Barr said we should reserve the right to use military force to put these drug cartels out of biz. I don't want a war with anybody, but I'm not going to sit on the sidelines and let Mexico become a safe haven for drug cartels to kill thousands, hundreds of thousands of Americans without doing something about it."
Shootouts in Matamoros on Friday were so bad that the U.S. Consulate issued an alert about the danger and local authorities warned people to shelter in place. It was not immediately clear how the abductions could have been connected to that violence Friday.
The FBI is offering a $50,000 reward for additional arrests in the case.
Copyright 2023 WMBF and Associated Press. All rights reserved.