Cape Fear Foodie: Oceanic Restaurant
Published: Feb. 17, 2023 at 11:07 AM EST
WILMINGTON, N.C. (WECT) - With some warm weather ahead in Southeastern North Carolina, it got me thinking about spring, summer, and inevitably, the beach. Even though I have lived here for years, I still can't drag myself to the shoreline for a brisk walk in temperatures that require a ski jacket and balaclava. That being said, I enjoy visiting the beach whenever possible, especially if I can enjoy the coastline from a warm environment when the weather isn't exactly summer-like.
That's why now may be the best time to visit the beachfront Oceanic Restaurant in Wrightsville Beach. The historic restaurant features picturesque views of the Atlantic Ocean, with outdoor dining available on its adjacent pier. The place is typically swamped in tourist season, but on this visit, my friends and I were able to grab a table inside and admire the scenery.
Of course, it would have all been for nothing had the food disappointed, however, that was not the case. Our attentive waiter quickly procured our drinks and a basket of fresh hushpuppies. Big, homemade balls of batter, fried golden brown with whipped butter. I could have devoured the entire basket but I was feeling generous and let the others enjoy.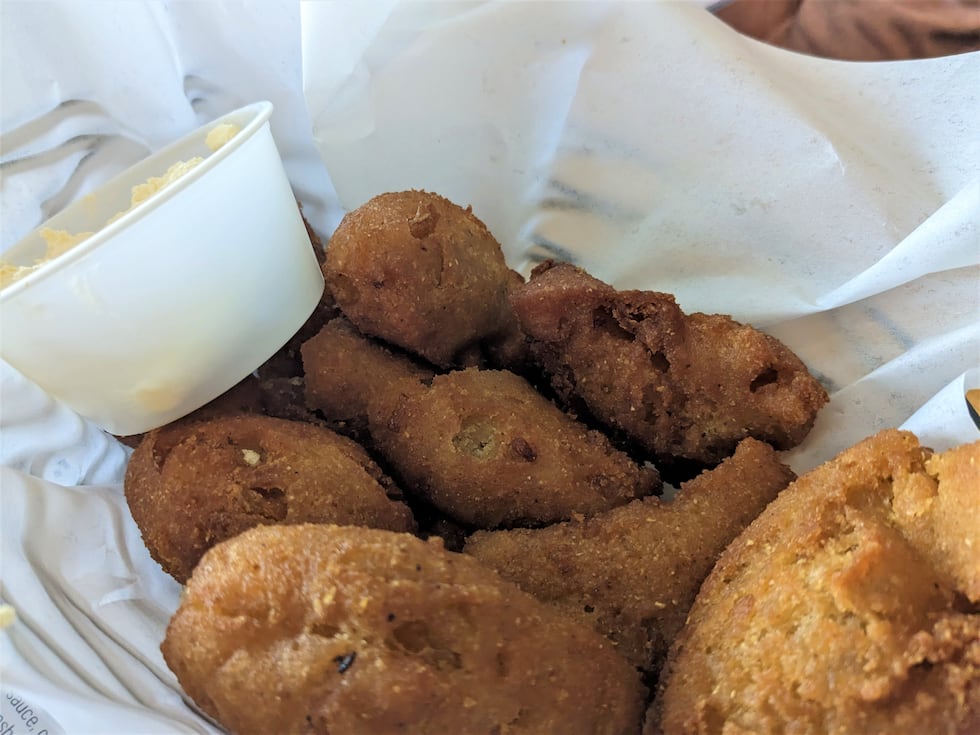 Next came the Carolina Crab Dip, "an Oceanic favorite" and for good reason, a piping hot bowl of cheesy dip with big chunks of crab meat served with a pile of bread. A visiting friend took one bite and that tell-tale "that tastes good" sensation visibly rushed over him.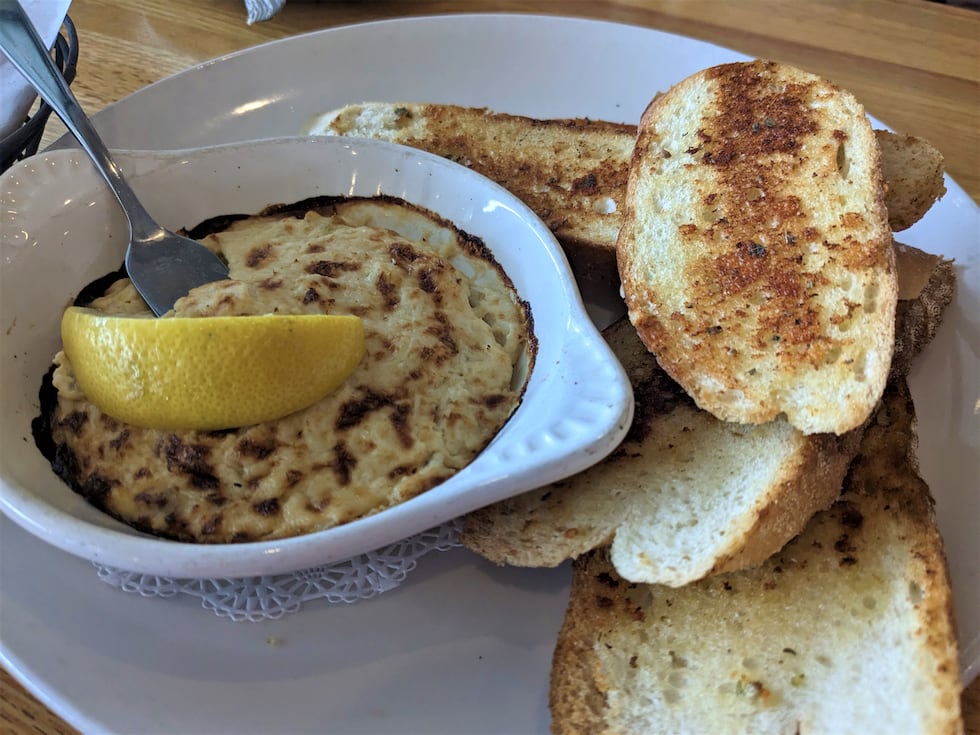 The menu features other starters like a tuna poke bowl, seafood gumbo, and she-crab soup. However, we opted for the something more substantial, and placed an order for Island Shrimp Tacos.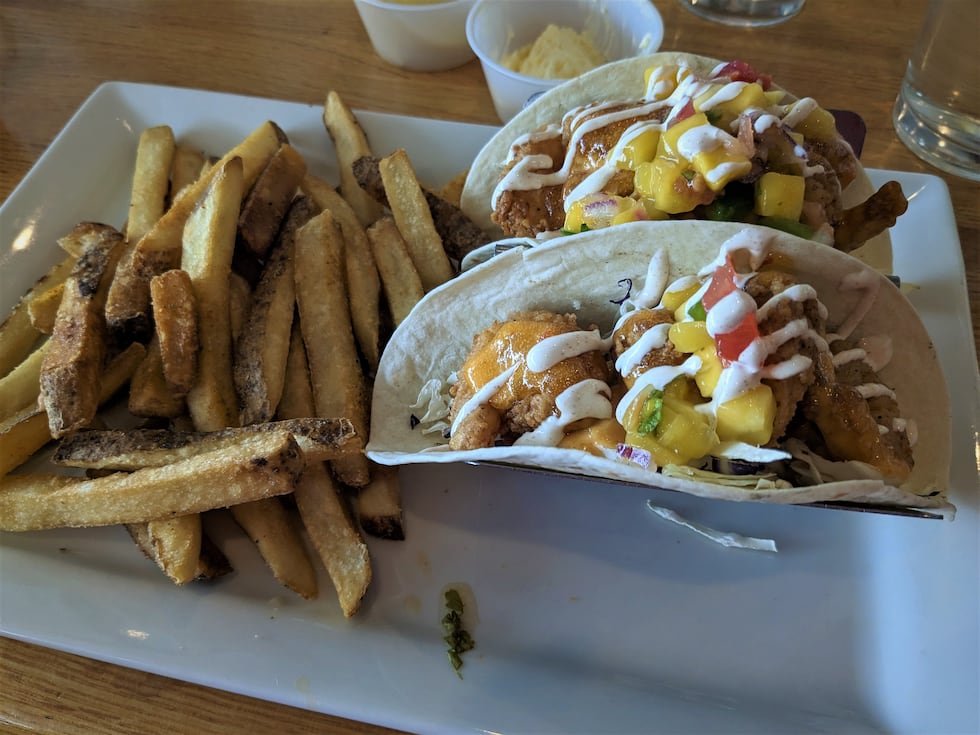 Two tacos, stacked with plump fried shrimp, tossed in a sweet and spicy chili sauce, with mango salsa, slaw, and cumin crema. A side of Old Bay handcut fries put the plate over the top and was a big hit with the table.
Although we enjoyed lunch at Oceanic, the menu is packed with classic seafood options like shrimp and grits, Calabash-style platters, and even New York Strip if you're going for dinner. It's a great place to visit in the summer, but take a trip now so you can truly enjoy the food and the views. You can thank me later.
IF YOU GO:
Ocean Restaurant is located at 703 S. Lumina Avenue, Wrightsville Beach, NC 28480
Do you recommend a restaurant? Or know of a best-kept secret that you want the rest of the Cape Fear to know about? Shoot me an email at corey.preece@gray.tv and I would love to feature your selection. Cheers!
Copyright 2023 WECT. All rights reserved.