Families gear up for summer break at Wilmington summer camp fair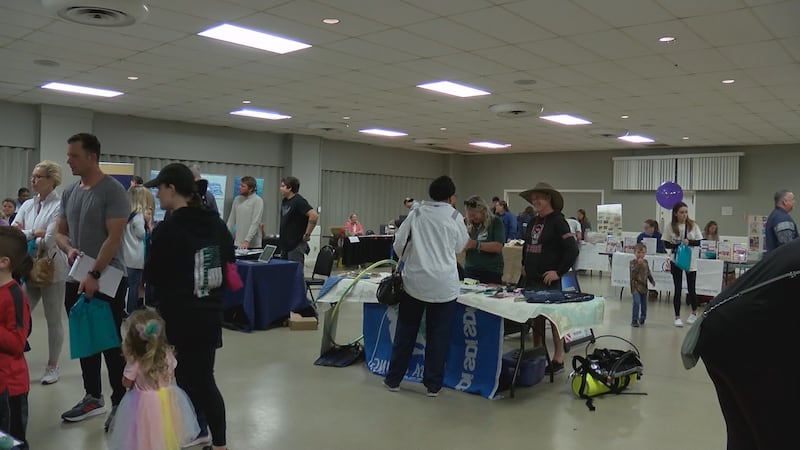 Published: Feb. 11, 2023 at 4:22 PM EST
WILMINGTON, N.C. (WECT) - Families around the Port City are already making plans for once school is out and summer is back. Dozens of families explored different summer camp options at Wilmington Parent Magazine's Summer Camp Fair on Saturday.
Organizers of the fair said they were happy with the turnout after several slow years because of COVID-19.
"The last few years have been a real challenge because, you know, we didn't do a lot of indoor activities with crowds," said Keith Jaworski, Wilmington Parent Magazine publisher. "We're pleased with the crowd today. We like the venue and everything's been going very well today."
This is the 20th year Wilmington Parent Magazine has organized the summer camp fair.
It's sponsored by Cape Fear Academy Summer Programs and Wilmington Christian Academy Day Camp.
The fair featured more than a dozen camps. They set up interactive booths so children could find camps they were most interested in, including themes like animals and science, music, and even magic.
Some camp directors said they're expecting record enrollment and have already sold out some of the weeks they're offering camps.
"You know, this summer you can tell that people are ready to get out and have a lot of fun," said Michael Rosander, owner of No Sleeves Magic. "Our camp numbers are more than they've ever been. In fact, we've already sold out three of our weeks this summer and so we're just really excited."
Anyone who wasn't able to attend the fair Saturday can find a list of summer camps in the Wilmington area on Wilmington Parent Magazine's online camp directory.
Copyright 2023 WECT. All rights reserved.