Cape Fear Foodie: Beat Street
Published: Feb. 7, 2023 at 11:15 AM EST
WILMINGTON, N.C. (WECT) - With a new year, comes some new restaurants for us to try. My shortlist is already growing, but one place that has generated plenty of buzz over the last few weeks was finally checked off my list. The newly opened Beat Street will be recognizable for its location (the old Mess Hall location in the Cargo District) but the comparisons to its predecessor end there.
Beat Street is part of the True Blue family of restaurants, and this latest iteration strays from the typical steakhouse setup. Beat Street focuses on international street food, and the options range from Lobster Rolls, to Barbacoa tacos, kabobs, burgers, and Ssam (Korean lettuce wraps).
It's an interesting concept and one that lends itself to plenty of return trips, as your meal could be completely different each time you come. Want some Latin-inspired food with a twist? How about some guacamole with jalapeno, bacon, and blue crab? Or want some Gingered Chicken lettuce wraps? It's here too.
When I stopped by, my friends and I quickly grabbed a table (not a given considering the restaurant and Alcove Beer Garden's popularity) and then launched into the menu. We started with an order of the queso and chips. I can honestly say, this was the best queso blanco I have ever had. Thick, gooey cheese with hatch chili peppers, pickled jalapenos, and a dusting of cotija cheese on top. I could get a central line IV of this stuff and be perfectly content.
Next, we chowed on some Brussels sprouts tacos. They are hefty, and perfect for your vegetarian friends. Each one is loaded with Brussels sprouts, then topped with pepitas, salsa macha, and cashew crema. I will say, grab some napkins, these were on the messy side.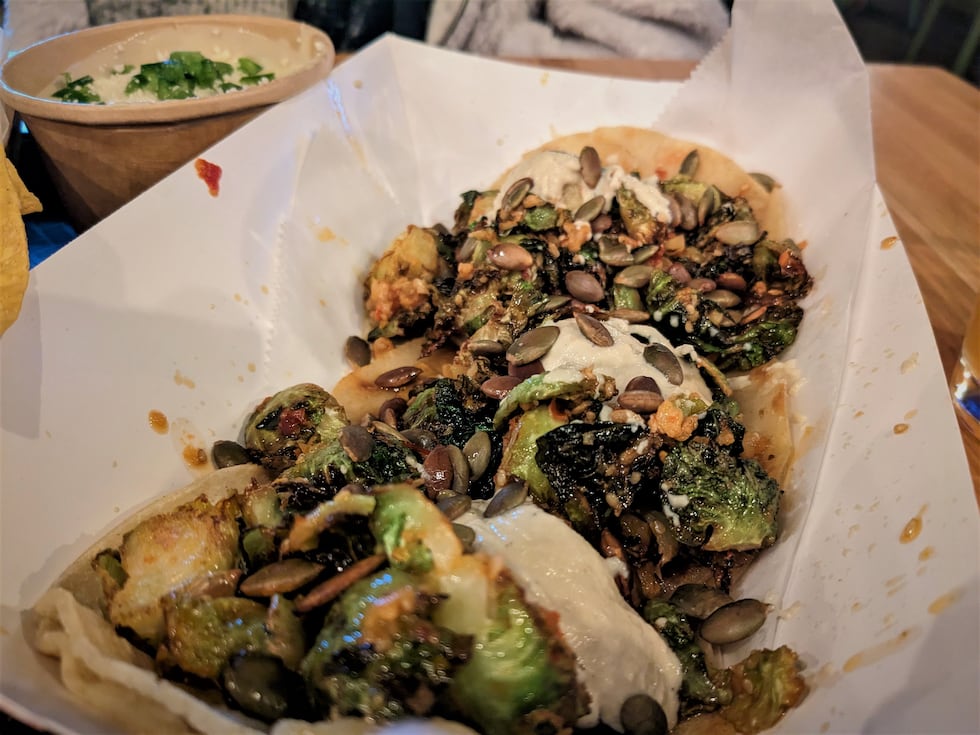 From Mexico, we then went Mediterranean, with an order of Harissa Beef Kabobs. Big, juicy pieces of beef, tossed in harissa, with a side salad, whipped feta, hummus, and olives. While good, the beef needed just a little more seasoning, plus some pita would have helped bring it all together. However, the whipped feta and hummus was spectacular.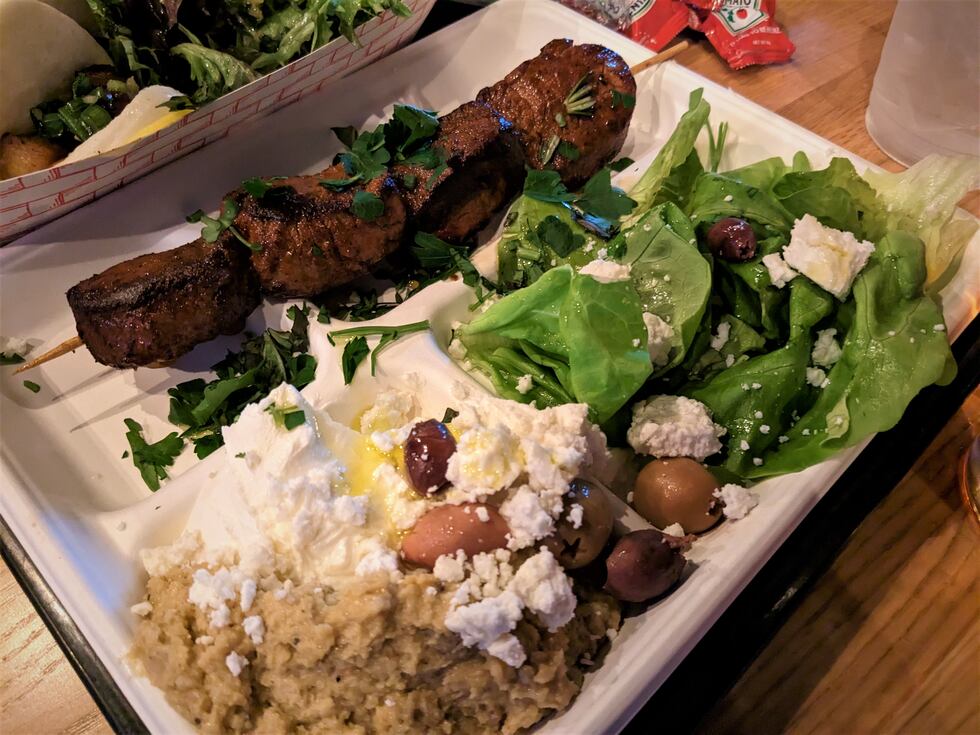 Finally, this trip around the culinary world ended with an Asian dish. The Pork Belly Steamed Buns are pillowy buns, stuffed with pork belly, pickled daikon, and ginger scallion sauce. Outside of the queso, this was the best thing we tried, each bite packed a punch of flavor. Plus we upgraded the fries to truffle fries (because who wouldn't do that?) and it made for a mound of food.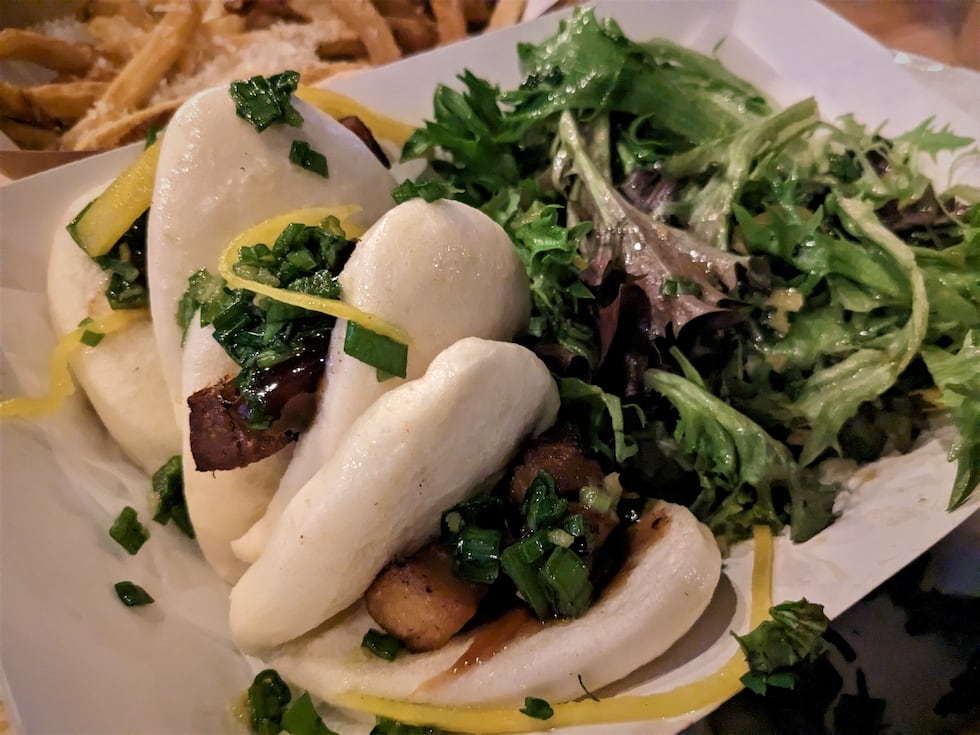 While fans of True Blue will see current menu items shared here, I'm told Beat Street will start branching out even more to truly champion the international street food theme. Given what's on offer right now, they may not need to do too much more as there are plenty of unique options. It's certainly enough to keep me coming back for the foreseeable future.
IF YOU GO:
Beat Street is located at 348 Hutchison Ln, Wilmington, NC 28401 (Cargo District)
Do you recommend a restaurant? Or know of a best kept secret that you want the rest of the Cape Fear to know about? Shoot me an email at corey.preece@gray.tv and I would love to feature your selection. Cheers!
Copyright 2023 WECT. All rights reserved.