Gas prices in Wilmington jumped 18 cents in a week -- why?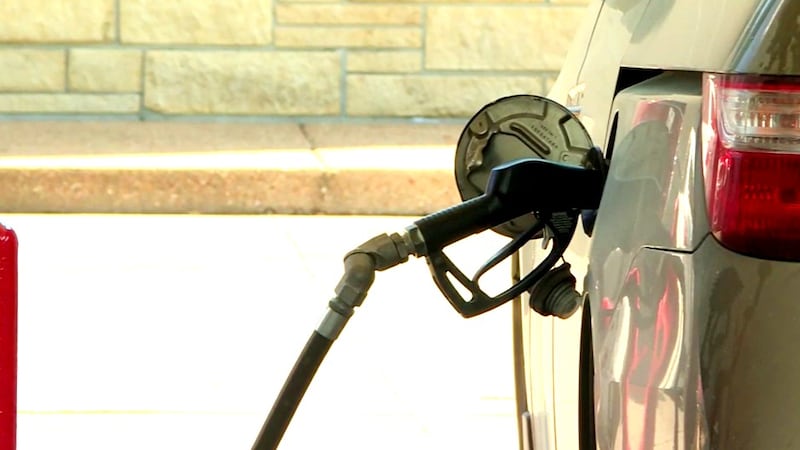 Published: Jan. 24, 2023 at 11:57 PM EST
WILMINGTON, N.C. (WECT) - Experts say an increase in demand paired with a cold snap shutting down oil refineries have led to higher gas prices across the Carolinas.
"That's a fairly big spike during this time of year when typically we see prices kind of remain stagnant or even decline for that matter as we're still in the winter driving months," said Tiffany Wright, a spokesperson for AAA.
As of Tuesday, Wilmington's gas prices have jumped 18 cents on average in the last week. Across the state, they have risen 15 cents. On average, North Carolinians are paying $3.33 at the pump for a gallon of regular. A month ago, that price was at $2.90. Wilmington saw even lower prices at $2.85. Experts say crude oil has had a large impact.
"The cost of oil recently hit $80 a barrel," said Wright. "There's a lot of mounting pressure on gas prices right now and its unlikely when we'll see that pressure subside."
That price has gone up significantly since December.
"A lot of that really started with the arctic blast that hit much of the country causing the shutdown of refineries as far south as Texas, shutting down millions of barrels a day of refining capacity," said GasBuddy analyst Patrick De Haan.
That's not all that's impacting U.S. gas prices. De Haan points out that with China easing restrictions and reopening its economy, demand has increased there as well. That, paired with the nation ending its release of gas from the strategic petroleum reserve, is driving up the prices.
No matter what the cause is, the high prices seem to be here to stay. Wright says that with the spring travel season just weeks away, there won't be much time for prices to drop back to the rates we saw in December.
Still, there is something you can do to avoid driving them up higher.
"Shop low, encourage those other retailers to keep their prices on par and if by all means, you think you're seeing any kind of price gouging, please contact your attorney general," said Wright.
Copyright 2023 WECT. All rights reserved.