Cape Fear Foodie: Panacea Brewing Company
Published: Jan. 5, 2023 at 11:09 AM EST
WILMINGTON, N.C. (WECT) - Kicking off the new year and plenty of us will have everything from health to financial goals for 2023. That can mean starting a new diet or workout plan, building up savings, or eating out less. However, the latter is not something I plan on doing any time soon. That is why I changed the calendar with a visit to Panacea Brewing Company and its highly anticipated brunch menu.
New Year's Day brunch has become a tradition for many, and the lengthy crowd at Panacea was eager for the vegetarian offerings, kombucha, and craft cocktails. Shamefully, it was my first time at the restaurant, but after the meal that ensued, it will not be my last.
After patiently waiting for a table among a line of 20-plus people, we finally grabbed a seat outside and put our drink orders in. I typically don't imbibe on Sundays (no matter how much my head throbs) and settled on a delicious Arnold Palmer Yerba Mate Soda (tea-based soda). My friend went with a much prettier Strawberry Mojito, she loved it.
Next was the food, and Panacea's "Hangover Brunch" didn't disappoint.
The menu offered some delicious-looking "Flaky Apple Turnovers," and even a "Crunch Wrap," stuffed with tofu eggs, plant-based chorizo crumbles, pico, black beans, all wrapped up and covered in queso. It looked way better (and healthier) than its famous fast-food counterpart.
Seeing as how it was my first time here, we indulged on a blend of special brunch items and tried-and-true classics. First was an order of "Fried Green Tomatoes," crispy, fried slices of tomato, covered in a savory onion jam, pimento cheese, and tangy balsamic drizzle. All of the components worked, and the vinaigrette was a revelation I will use at home when making this dish.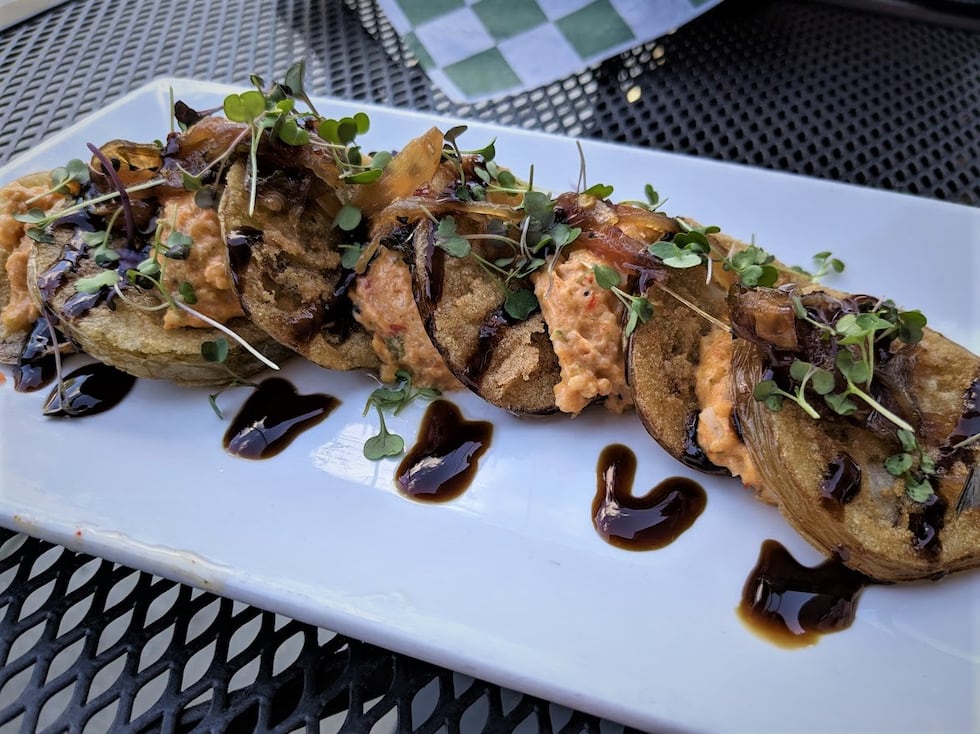 Then we split a "Pimento Burger," a plant and grain-based burger (you would never know) with some more of that spicy pimento cheese, onion jam, lettuce, and tomato on a toasted brioche bun. Coupled with a side of pasta salad, we could have stopped here and it would have been plenty.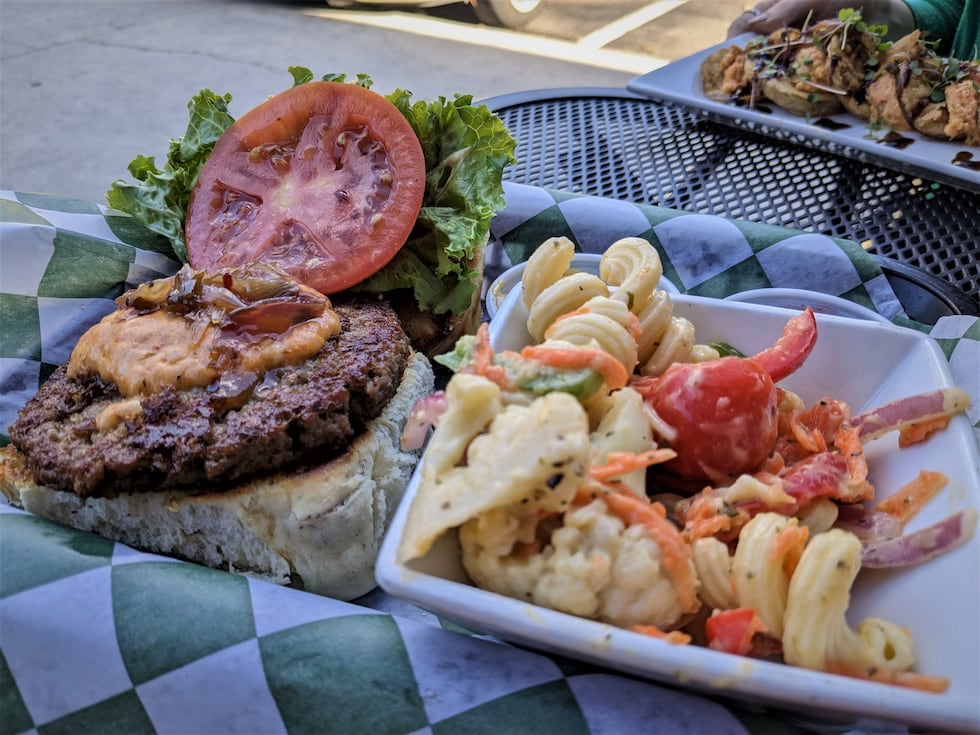 However, we came for a special brunch item, and a new year demands something extra. Hence an order of "Good Luck Sliders" was secured, complete with cornbread, mashed potatoes, braised greens, and plant-based chicken nuggets, all nestled on a bed of delicious Hoppin' John. It was tasty but could have used a bit more maple drizzle.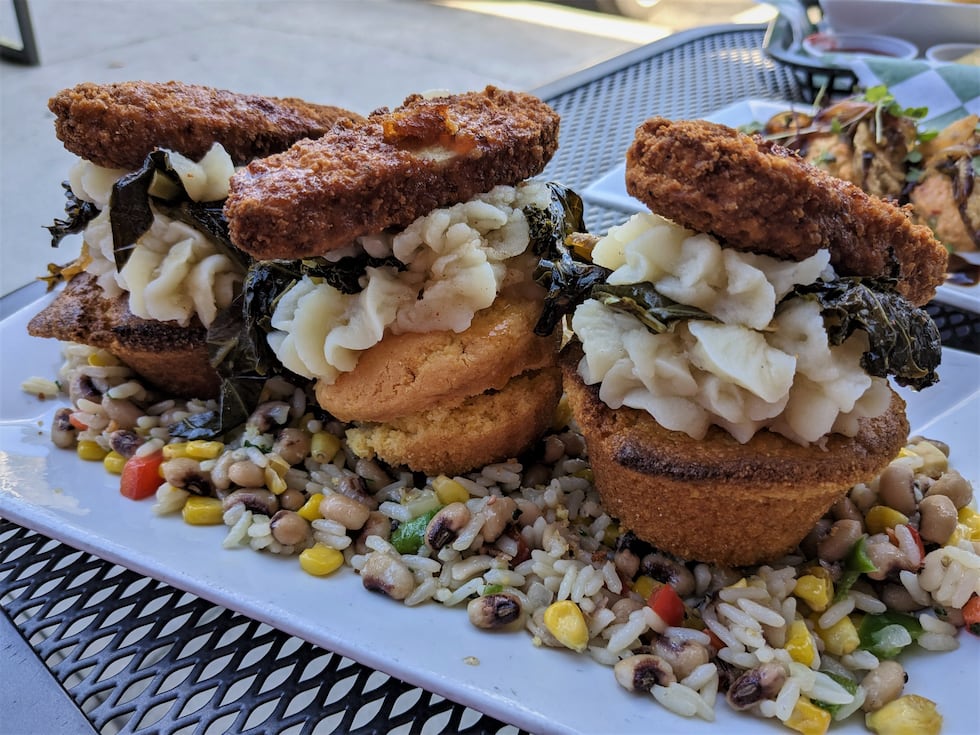 Dessert was offered but by this point, I was on the verge of needing a new wardrobe for the new year. I thoroughly enjoyed what we ordered, and for anyone holding out any reservations about a plant-based or vegetarian restaurant, don't be. The advancements in food science are such that you would struggle to tell the difference (I know I did). Maybe that will lead you to some new tastes in the new year, and if that's the case, give Panacea Brewing a try.
IF YOU GO:
Panacea Brewing Company is located at Anderson Square, 4107 Oleander Dr. Unit H, Wilmington, NC 28403
Do you recommend a restaurant? Or know of a best-kept secret that you want the rest of the Cape Fear to know about? Shoot me an email at corey.preece@gray.tv and I would love to feature your selection. Cheers!
Copyright 2023 WECT. All rights reserved.