'Mammo-Glam Party,' 'Tailgate for Prostate' health events to be held in Columbus Co.
Published: Sep. 6, 2022 at 12:46 PM EDT
|
Updated: Oct. 14, 2022 at 10:11 AM EDT
COLUMBUS COUNTY, N.C. (WECT) - The Columbus Regional Healthcare System (CRHS) has announced that two free screening events will be held for the community during the month of October.
Per the announcement, the "Mammo-Glam Party" will be held on Oct. 14 from 1-3 p.m. at the CRHS Main Entrance at 500 Jefferson St., Whiteville.
The event, intended for those over the age of 40 who have not had a mammogram within the past year, will include:
Free mammogram screenings, even for those without insurance

Free hair styles and nails

Free drinks and appetizers

Free robes to the first 20 participants
Additionally, CRHS has announced that the "Tailgate for Prostate" will take place from 12-3 p.m. on Oct. 28. The event will be held at Advanced Urology at 144 Poole Road, Suite 102, Leland.
According to the announcement, the event will include:
Free prostate exams

Free PSA blood work

Free tailgate food

A Carolina Panthers ticket drawing
Additionally, prostate health education will be provided.
For more information about these events, please call (910) 641-3662.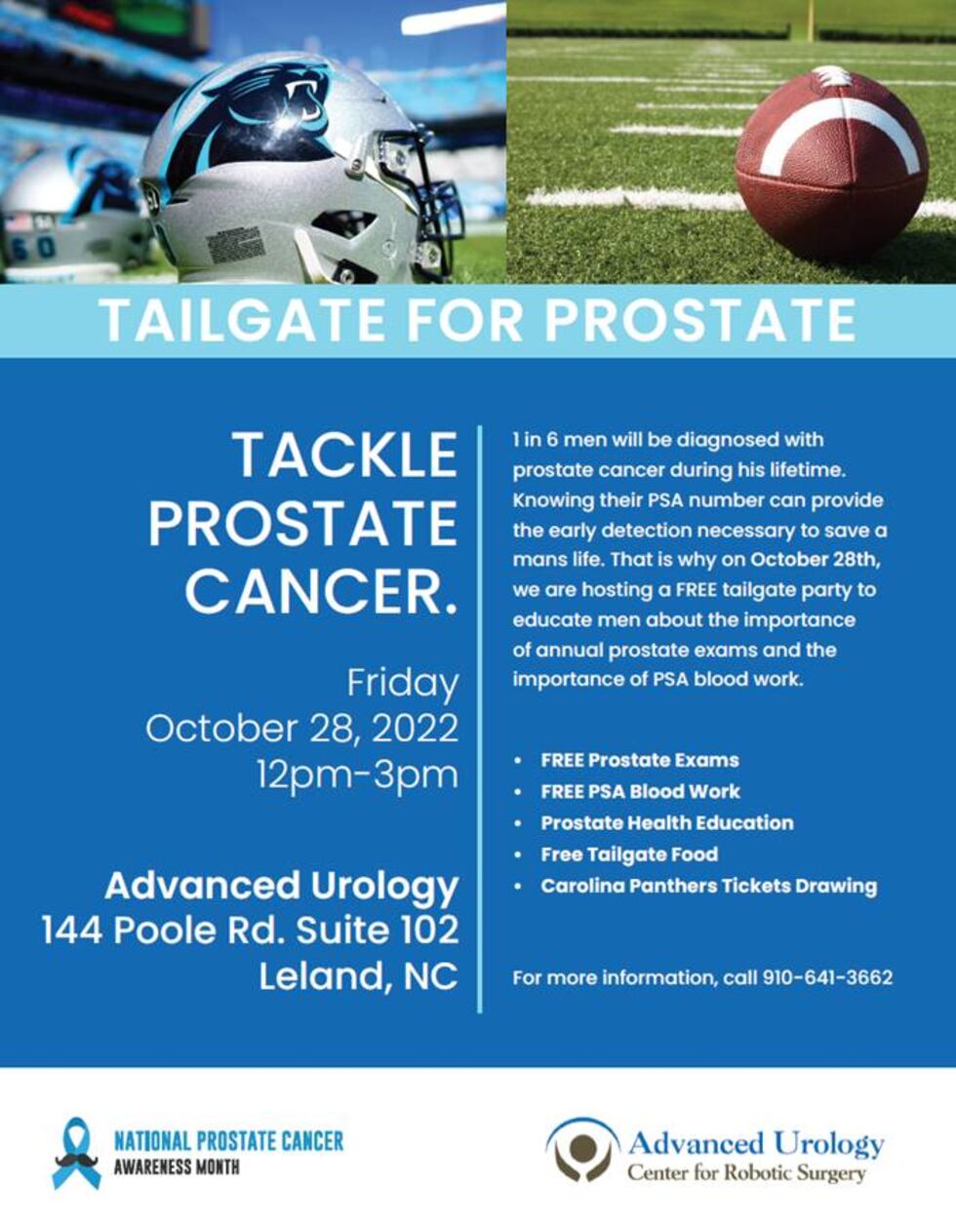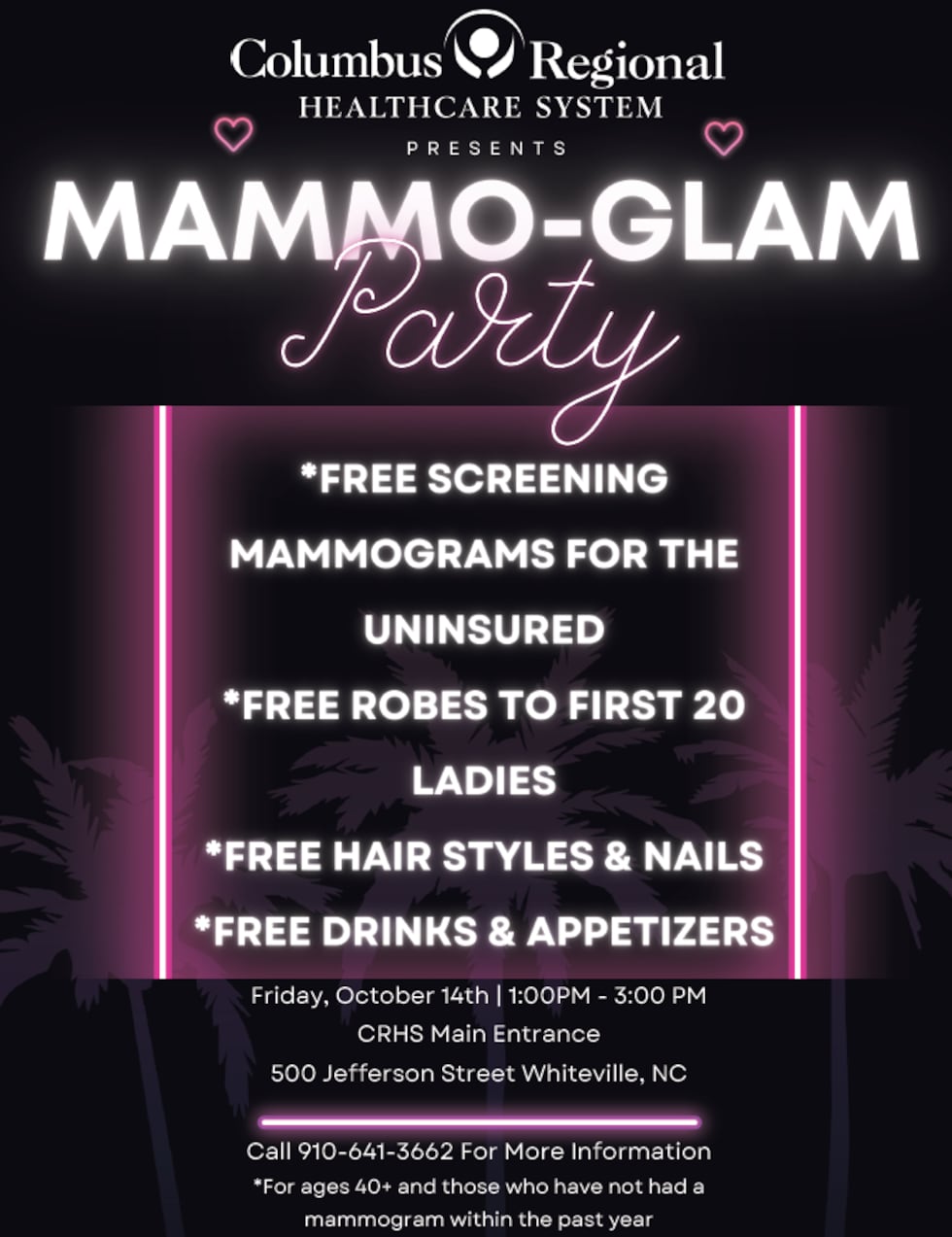 Copyright 2022 WECT. All rights reserved.