New Hanover County releases letter on anniversary of first COVID case in the county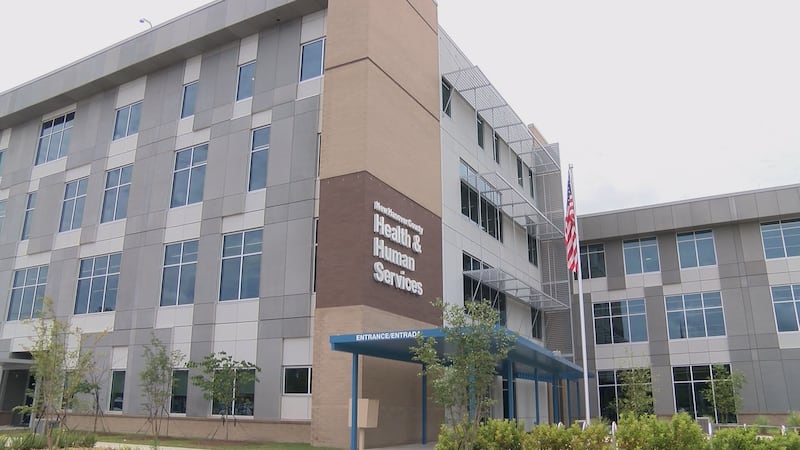 Published: Mar. 18, 2022 at 9:29 AM EDT
WILMINGTON, N.C. (WECT) - New Hanover County released a statement thanking the community and reflecting on the past two years of the COVID-19 pandemic on Friday, March 18.
The letter, signed by NHC staff Donna Fayko, David Howard, Carla Turner and Jon Campbell, takes a hopeful look at the future of the county in the wake of the pandemic. You can view the letter in its entirety below:
Dear neighbors,
We have come a long way since March 11, 2020 when the World Health Organization declared COVID-19 a global pandemic. All of our lives have been forever changed, but we have been heartened by our community's willingness to do what it takes, to create new normals and help protect one another.
When the county opened its Emergency Operations Center and call center as a resource for the community on March 17, no one could have imagined exactly what the next two years would bring. Less than 24 hours later on March 18, the first case of the virus was officially reported in New Hanover County. It was an uncertain time, and it's hard to believe that was two years ago today.
We have come so far and learned so much in just 730 days.
During that time, we asked that you practice social distancing and limit time in public, especially when around other people. We encouraged you to stay apart from loved ones to keep them and yourself safe. We asked that hand washing and sanitizing become a priority, and use face coverings to limit transmission. And, along the way, a majority of our community got vaccinated, with efforts still being made to offer initial doses and boosters.
Here we are, two years later, looking at what we hope is the backside of a once-in-a generation event.
There is no denying it – the last two years have been extremely difficult.
Decisions focused on saving lives and protecting the most vulnerable took precedence over comfort or doing what was once considered normal. We all eagerly awaited guidance from health professionals who continue to diligently study this virus to make sure we continue doing the right thing to keep ourselves and our families safe.
As the science and our understanding of how COVID-19 and its variants developed, we adapted and changed with it. We saw metrics that gauged how this virus was affecting our community rise and fall several times over the past two years.
There have been highs and lows in this fight. About a month ago, test positivity rates for our county reached nearly 40 percent after being below seven percent in late December. Today, the rate is back below five percent.
The recently released CDC Community Level system rates New Hanover County as a community with a low level of impact from COVID-19. As of this week, New Hanover Regional Medical Center is reporting an average of just six patients being hospitalized for COVID.
It's been two years of many ups and downs, unique challenges and necessary actions. Two years of doing things different.
For all of it, we, the staff of New Hanover County Health and Human Services, say thank you.
Thank you for placing the safety of yourself, your family and our community as a priority.
Thank you for being mindful of the evolving science that seeks to understand something new.
Thank you for getting vaccinated to protect yourself and others. And, if you haven't done so yet, we strongly encourage you to.
The last two years have been a whirlwind journey. We are not out of the woods yet. There will certainly be more peaks and valleys, even as we recover from the pandemic and work to stay in front of future threats from COVID-19, and beyond.
But if there's one thing the last two years has proven it's that we can rise above this challenge by working together. And while everything else might have changed, that never will.
Gratefully,
Donna Fayko, New Hanover County Health and Human Services Director
David Howard, New Hanover County Health Director
Carla Turner, RN, New Hanover County Assistant Health Director
Jon Campbell, New Hanover County Pandemic Operations Manager
Copyright 2022 WECT. All rights reserved.