Cameron Art Museum opens 20 Years exhibition
Published: Feb. 25, 2022 at 6:03 AM EST
WILMINGTON, N.C. (WECT) - The Cameron Art Museum now holds the "20 Years" exhibit as of Friday, Feb. 25.
As the name suggests, the exhibit features pieces from exhibitions that have previously been held at the museum since its opening in 2002. Featured artists include Canadian kinetic sculptor Diane Landry, sculptor Bob Trotman, costumer Alonzo V. Wilson, Donald Sultan and Faith Ringgold.
"As you peruse these exhibitions, feel the palpable, resilient power of art continuing to enrich lives, and continuing to press forward the best work of our community," said CAM Executive Director Anne Brennan.
Bob Trotman will also give a talk at CAM at 1 p.m. today. Trotman comes from a background in philosophy and English, and started working at his studio in Western North Carolina in the 1970s.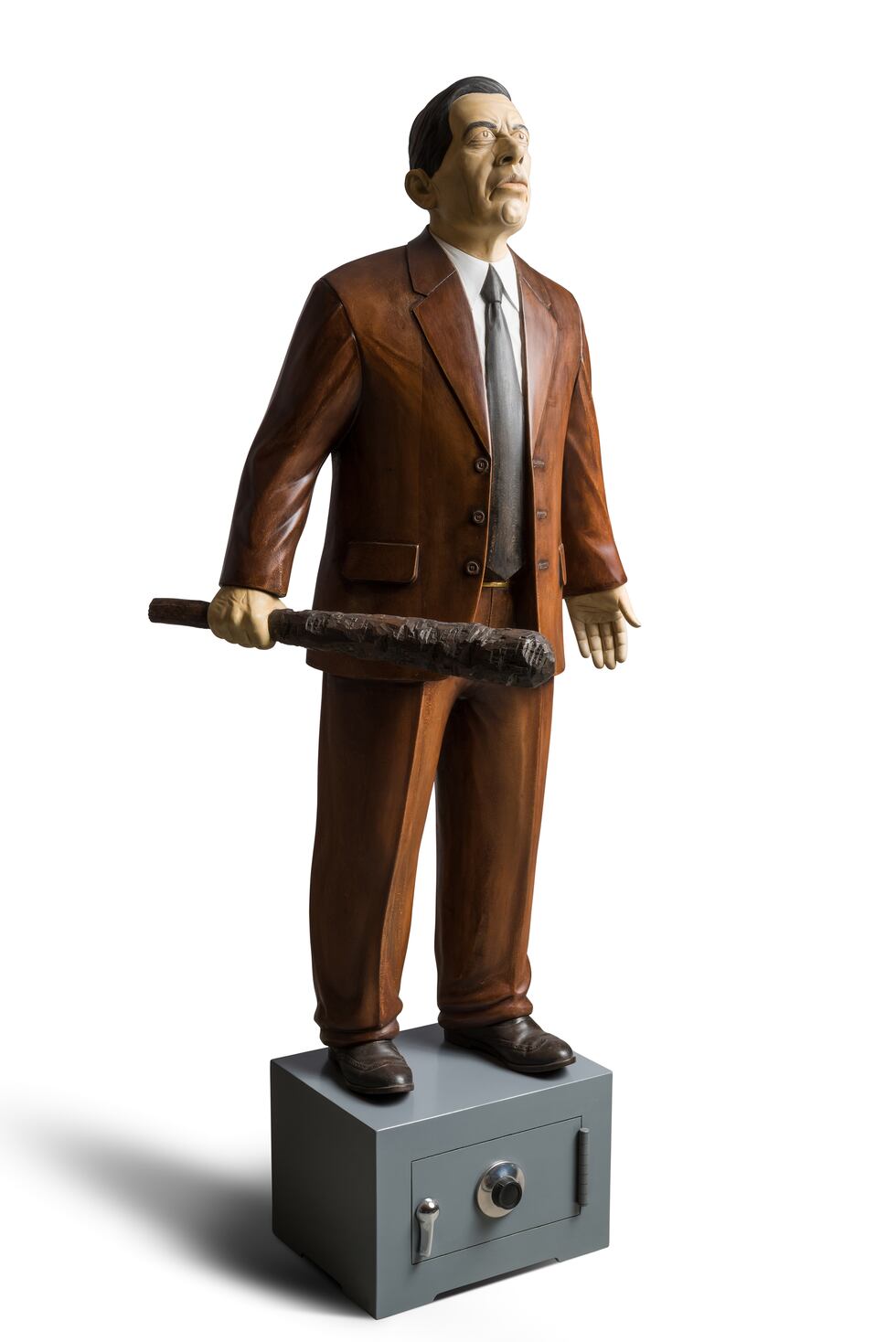 "Working mostly in wood, I see my efforts in relation to the vernacular traditions of carved religious figures, ship's figureheads, and the so-called "show figures" found outside shops in the nineteenth century. However, as a contemporary artist, I want to use this tradition as a point of departure for satirical commentary on the workings of money and power in America today. I am particularly interested in the degrading effects of corporate capitalism on politics and society," Trotman writes.
Copyright 2022 WECT. All rights reserved.