'Cold face': Sheriff reflects on moment deadly N.C. road rage suspect was taken into custody
Updated: Apr. 1, 2021 at 11:34 PM EDT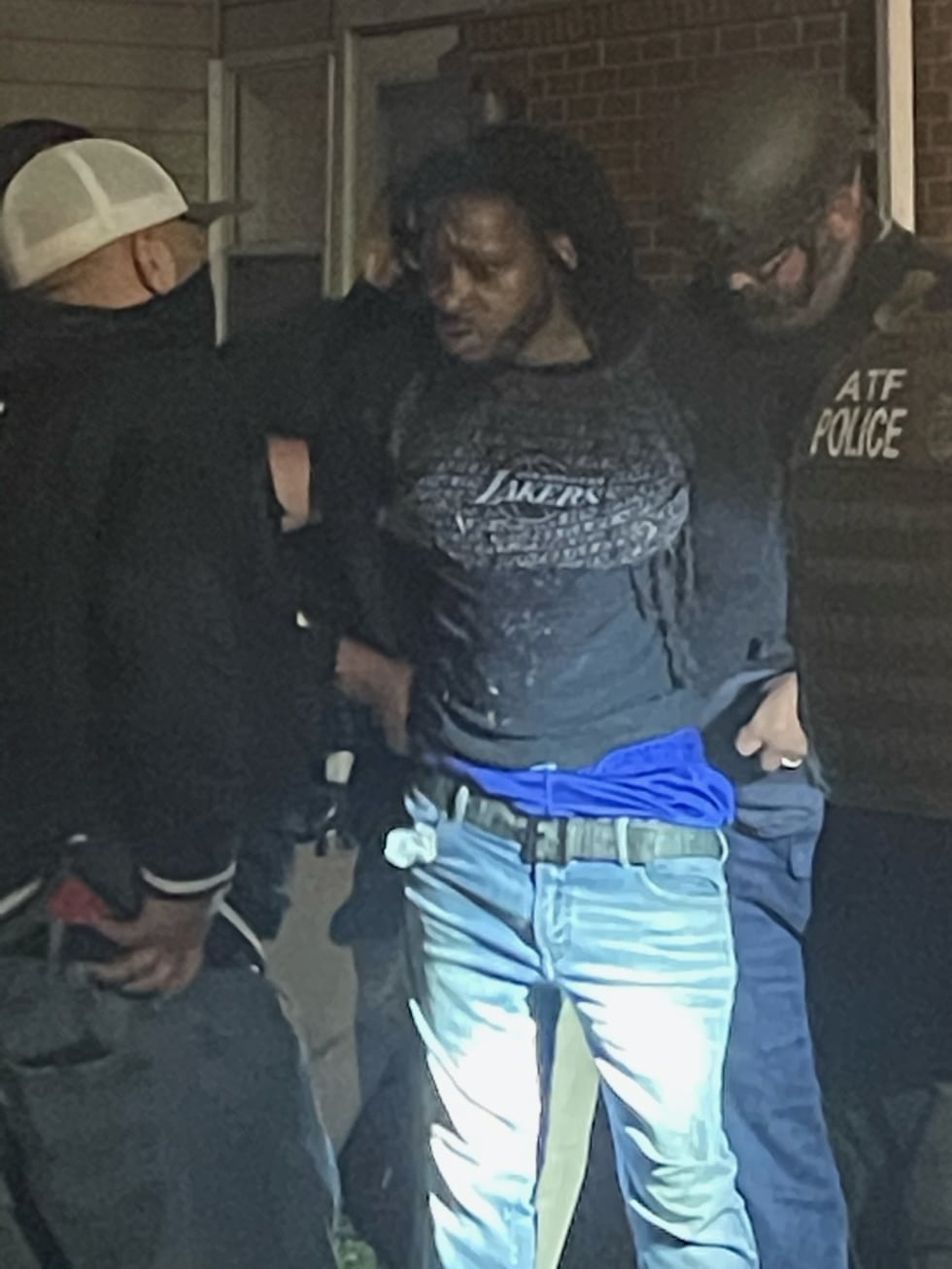 ROBESON COUNTY, N.C. (WMBF) – An arrest has been made in connection with the deadly road rage shooting of a Pennsylvania woman on Interstate 95 in Robeson County.
According to information from Robeson County Sheriff Burnis Wilkins, 29-year-old Dejywan R. Floyd, of Lumberton, was arrested at 12:38 a.m. on April 1 at the Parkview Apartments.
Floyd is charged with first-degree murder and discharging a weapon into an occupied property, authorities said. The charges stem from the shooting death of 47-year-old Julie Eberly, of Manheim, Penn., on March 25.
On that date at approximately 11:40 am, officers were dispatched to a person shot near exit 22 on I-95 north of Lumberton.
PREVIOUS COVERAGE:
'She was my life partner': Husband of woman killed in road rage reflects on his loss
Robeson County Sheriff's Office releases picture of suspect vehicle from deadly road rage shooting
Eberly had been shot through the passenger door as she and her husband, Ryan Eberly, were traveling on I-95 South. Ryan Eberly was not injured, authorities said.
Julie Eberly was taken to UNC Southeastern where she later died.
The investigation revealed a road rage encounter unknowingly developed after the victim's GMC Yukon came close to the suspect's Chevrolet Malibu during a merge into a lane, according to Wilkins.
Authorities said the suspect then pulled to the victim's passenger side, rolled down his window and fired multiple shots into the passenger door. Witnesses stated that the suspect then drove off and exited at exit 22. The victim's vehicle then pulled over on I-95 and waited for medical assistance, according to law enforcement.
During a court appearance Thursday morning, bond was denied for Floyd, Wilkins said.
Wilkins said authorities had zeroed in on his location around 3:30 a.m. Wednesday but were finally able to make the arrest Thursday morning.
Wilkins said the Impala that Floyd drove while allegedly committing the crime was mostly left the same with only minor modifications made to it, such as taking the window tint off and removing a few stickers on it.
Wilkins added that Floyd was still driving the car around as recently as Wednesday night.
Wilkins also noticed an apparent lack of emotion as Floyd was placed in handcuffs.
"I was there this morning, just after midnight when we arrested him," Wilkins said. "And just to look at the cold face that he's got. His nonchalant, 'I don't care that I'm getting arrested' look. I can only imagine what those folks saw out there on I-95 when he looked over and shot. It actually makes you angry."
Floyd has a lengthy criminal record too.
Previous charges include larceny of a motor vehicle, larceny of firearms, felony breaking and entering, assault and his most recent conviction of assault with a deadly weapon with intent to kill.
Records from the North Carolina Department of Corrections show he was released from prison in 2018.
Wilkins said he wasn't happy to see this lengthy record.
"In this particular case, you're talking about a convicted felon who wasn't supposed to have a gun to start with," Wilkins said. "When you look over his criminal record, in my opinion, he shouldn't ever have been out of prison to start with. But now, we're having to deal with this all over again, and this led to a murder."
Copyright 2021 WMBF. All rights reserved.