N.C. Senate fails to override Gov. Cooper's veto of school reopening bill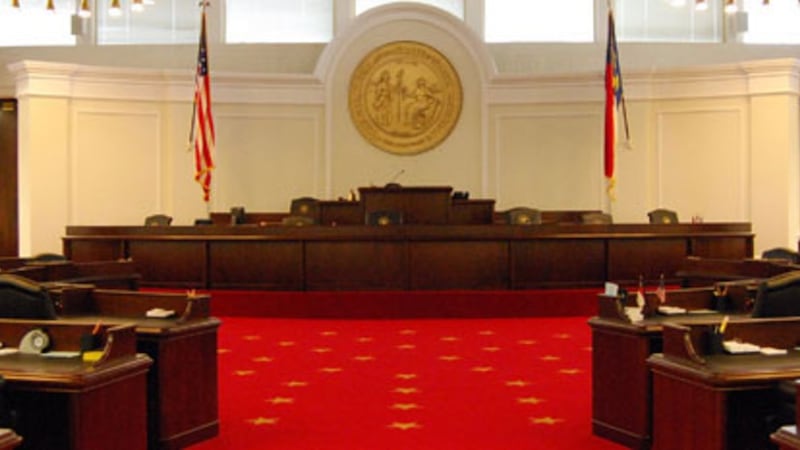 Updated: Mar. 1, 2021 at 7:59 PM EST
CHARLOTTE, N.C. (WBTV/AP) - The North Carolina Senate failed to override Governor Roy Cooper's veto of a bill aimed at requiring an in-person option for all schools in the state.
On Monday evening, 29 opposing votes led to the Senate's failure to override the veto. The Senate would have needed three-fifths of the vote.
Senate Bill 37 was aimed at requiring schools to provide access to in-person learning under Plan A (minimal social distancing) for students with exceptional needs. It also required schools to provide in-person learning options for all K-12 students under either Plan A or Plan B (moderate social distancing).
The bill would have allowed students to continue remote learning if they choose. School systems have had a mix of in-person and virtual learning for nearly a year due to the pandemic.
Monday night's voting session was held at 7 p.m.
As Republicans no longer hold supermajorities in the General Assembly, some Democrats would have needed to vote with them on any veto-override.
Gov. Cooper provided a statement asking for a compromise on issues he has with the bills.
"The question on SB 37 that I vetoed is not whether our children should be in the classroom in person. They absolutely should. The question is whether we do it safely. The bill allows middle and high school students to be in school without following NCDHHS and CDC guidelines on social distancing. SB 37 also removes authority from state and local officials to put students in remote learning in an emergency like a new COVID variant hitting our schools. I have asked legislative leaders to compromise with me on these two issues but so far they have not. I will continue talking with legislators and I will work diligently with the State Board of Education and the Superintendent of Public Instruction to make sure all of our children and educators are in the classroom, in person and safe," Gov. Cooper said.
Just more than a week ago, Gov. Cooper said the bill "falls short" of his expectations, specifically in two areas.
First, the governor says it allows students in middle and high school to go back into the classroom in violation of North Carolina Department of Health and Human Services and CDC health guidelines.
Second, the governor says it hinders local and state officials from protecting students and teachers during an emergency.
"As I have informed the Legislature, I would sign the bill if these two problems are fixed. As written, the bill threatens public health just as North Carolina strives to emerge from the pandemic. Therefore, I veto the bill," Cooper said.
The North Carolina Association of Educators responded to and thanked Gov. Cooper for his veto Friday evening.
"North Carolina public school educators are eager to get back into their classrooms as soon as it is safe to do so, but SB 37 is the opposite of a safe return to in-person instruction," said NCAE President Tamika Walker Kelly. "By attempting to pre-empt the decision-making authority of local school boards and ignoring the latest scientific guidance, this bill would have needlessly endangered the health and safety of educators and students. The best action all legislators can take right now is to encourage their communities to comply with the safety protocols and to encourage the vaccination of all school employees. We thank Governor Cooper for vetoing this bill, and we look forward to working with him and the Legislature in crafting a safe return to in-person instruction."
North Carolina Senate Republicans also responded to the veto with a statement.
"Democratic Gov. Roy Cooper today vetoed a school reopening bill that passed the legislature with bipartisan supermajorities. The legislation, Senate Bill 37, requires all school districts to offer students in-person instruction while adhering to public health protocols. Parents, some of whom have never before been politically active, have signaled their overwhelming support for the measure. Some have even purchased giant billboards imploring leaders to act. But the far-left N.C. Association of Educators (NCAE) opposes the bill, mirroring a nationwide trend: Health and education experts say schools should be reopened immediately, but teachers' unions are flexing their political muscle to withhold or minimize in-person education," the statement read.
Copyright 2021 WBTV. All rights reserved.