Federal prosecutors ask judge to shut down Wilmington pharmacy accused of fueling opioid epidemic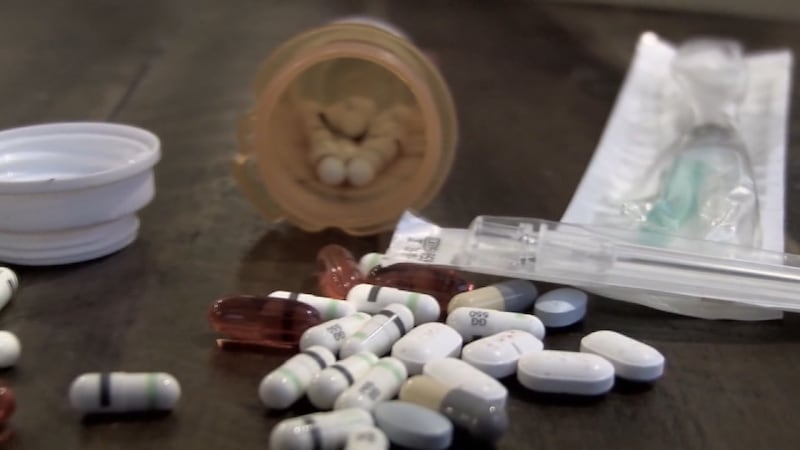 Updated: Nov. 2, 2020 at 9:21 PM EST
WILMINGTON, N.C. (WECT) - Federal prosecutors have asked U.S. District Court Judge Louise W. Flanagan to shut down a Wilmington pharmacy that is accused of repeatedly ignoring numerous "red flags" as it sold millions of highly-addictive painkillers during the height of the opioid epidemic in the Cape Fear region.
In a complaint filed in district court on Oct. 30, John D. Waggett, the owner of Seashore Drugs, and Billy W. King II, the store's pharmacist-in-charge, agreed to pay a $1.05 million civil penalty and are barred from "administering, dispensing, distributing, or possessing with intent to distribute, any kind of controlled substance." The agreement is pending the approval of Judge Flanagan.
Prosecutors said Seashore Drugs developed a reputation in the Wilmington pharmacy community as a place that "filled the prescriptions other pharmacies refused." Specifically, prosecutors said King would fill prescriptions other Seashore pharmacists, who were no longer on shift, refused to fill.
These prescriptions included oxycodone, hydrocodone, methadone, along with drugs like Valium, Xanax, and carisoprodol, that, when taken with opioids, heighten their potential for abuse and adverse events, prosecutors stated in the complaint.
From 2006 to 2012, Seashore Drugs sold a staggering 5.4 million pills and had one of the highest dispense rate of oxycodone and hydrocodone of any pharmacy in the Cape Fear region during that time frame, according to data from the Drug Enforcement Agency.
During that time, the complaint alleged Seashore filled hundreds of prescriptions for well-known drug cocktails written by a prescriber who ultimately had his prescribing privileges suspended by the North Carolina Medical Board. Some customers who filled their opioid prescriptions at Seashore Drugs died from overdoses within days of receiving the pills.
According to the complaint, the defendants turned a blind eye to actions that violated the Controlled Substances Act (CSA).
"For hundreds and hundreds of prescriptions, Seashore Drugs, Waggett, and King ignored the warning signs of illegality. As a result, they shirked their responsibility as the last line of defense between extraordinarily powerful and deadly drugs and the people seeking them. And their turn-a-blind-eye approach to pharmacy practice violated the Controlled Substances Act. The United States now seeks civil penalties and permanent injunctive relief to hold Seashore Drugs, Waggett, and King Case 7:20-cv-00207-FL Document 1 Filed 10/30/20 Page 2 of 31 3 accountable for their actions and to prevent further violations of the Controlled Substances Act."
Under the CSA, controlled substances are categorized based on several factors including their relative abuse potential and their likelihood of causing dependence when abused.
Opioid-based painkillers such as oxycodone, hydrocodone and methadone are known as Schedule II substances: they have an accepted medical use; however, they have a high potential for abuse.
Extensive rules govern the issuance and filling of prescriptions. A prescription for a controlled substance is valid only if it is "issued for a legitimate medical purpose by an individual practitioner acting in the usual course of his professional practice."
In assessing legitimacy of a prescription, pharmacists must consider whether it presents "red flags" or warning signs that cause reasonable suspicion it is not legitimate. In this case, the defendants ignored numerous red flags.
Red flags include suspicious drug combinations, doctor shopping (seeking prescriptions from multiple prescribers), excessive quantities, cash payments, and use of distant prescriber.
In this case, "Defendants repeatedly dispensed controlled substances to at least two individuals who regularly obtained monthly prescriptions for high quantities and doses of opioids written by a Florida prescriber located hundreds of miles away from SEASHORE."
According to the complaint, when other pharmacists at Seashore recognized red flags, they sometimes refused to fill them; the customers would then return when King was working.
"King would fill them—i.e., the same prescription that another Seashore pharmacist refused to fill. In some instances, pharmacist technicians would inform KING of the earlier refusal, but King would fill the prescription anyway."
On at least one occasion, customers were seen exchanging drugs outside the pharmacy after having prescriptions filled. According to court documents, these observations were reported to King and he took no action to address these concerns.
According to the National Institutes of Health, in the U.S., there were over 67,000 drug overdose deaths reported in 2018 (the most recent figures available); opioids were involved in 46,802 (nearly 70%) of overdose deaths.
In North Carolina, an estimated 79% of drug overdose deaths involved opioids in 2018. That same year, North Carolina providers wrote 61.5 opiod prescriptions for every 100 persons, higher than the U.S. average rate of 51.4 prescriptions.
In 2018, the number of drug overdose deaths involving opioids in North Carolina declined from a peak in 2017.
Editor's note: After publication of this article, the new owners of Seashore called WECT regarding the change in ownership. The pharmacy is expected to remain open.
Copyright 2020 WECT. All rights reserved.