Local law enforcement members participate in 55-mile hike to bring awareness to suicide prevention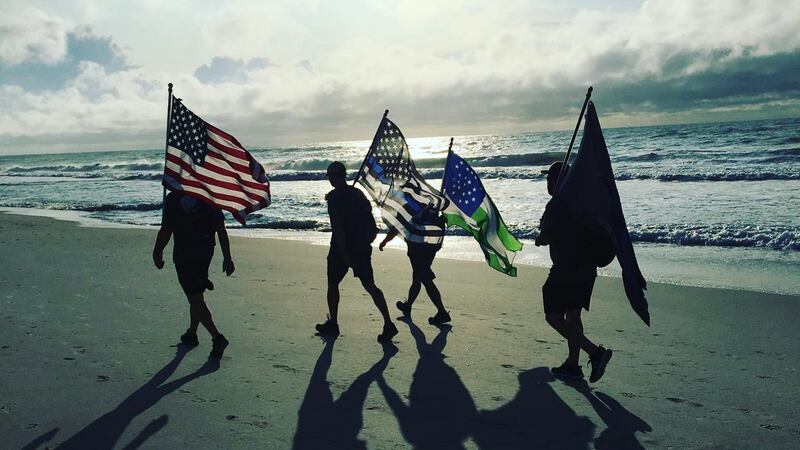 Updated: Sep. 13, 2020 at 4:03 PM EDT
WILMINGTON, N.C. (WECT) - Members of the local law enforcement community have embarked on a three-day hike to bring awareness to suicide prevention among their peers.
"In 2019, there were 228 reported Law Enforcement Officers who took their own life, which, on average, is every 55 hours. For this reason, these men will be hiking 55 miles over the next 3 days," according to a Facebook post from the New Hanover County Sheriff's Office.
The event is hosted by the Honor Hike Foundation, a North Carolina group formed to honor fallen law enforcement officers around the country.
"The Honor Hike Foundation was created in 2018 by a small group of Active and Reserve Law Enforcement Officers who wanted to honor Fallen Law Enforcement Officers from around the United States. To show the honor, dedication and perseverance that Law Enforcement Officers have for their fallen brothers and sisters, the founders decided to create a moving memorial," according to the group's website.
This year's hike was the second annual 55-mile hike down the beachfront of Topsail Island, last year's hike took place on the Appalachian trail, starting in Georgia and ending in Bryson City, NC.
The final leg of this year's hike was expected to end around 2 p.m. on Sunday at the Southside Park in Surf City.
Copyright 2020 WECT. All rights reserved.