Vacationing family rescues deer from water at Fort Caswell Rifle Range
Updated: Jun. 18, 2020 at 12:04 PM EDT
BRUNSWICK COUNTY, N.C. (WECT) - A family vacationing from Charlotte came to the recuse of a young deer in Brunswick County Wednesday morning.
According to Mike Youngs, his family spotted a family of deer near the Fort Caswell Rifle Range when they noticed a baby deer had fallen into a flooded bunker.
Emma Youngs, 14, hopped into the water and lifted the deer to safety.
Emma wants to be a veterinarian and is already saving the lives of animals!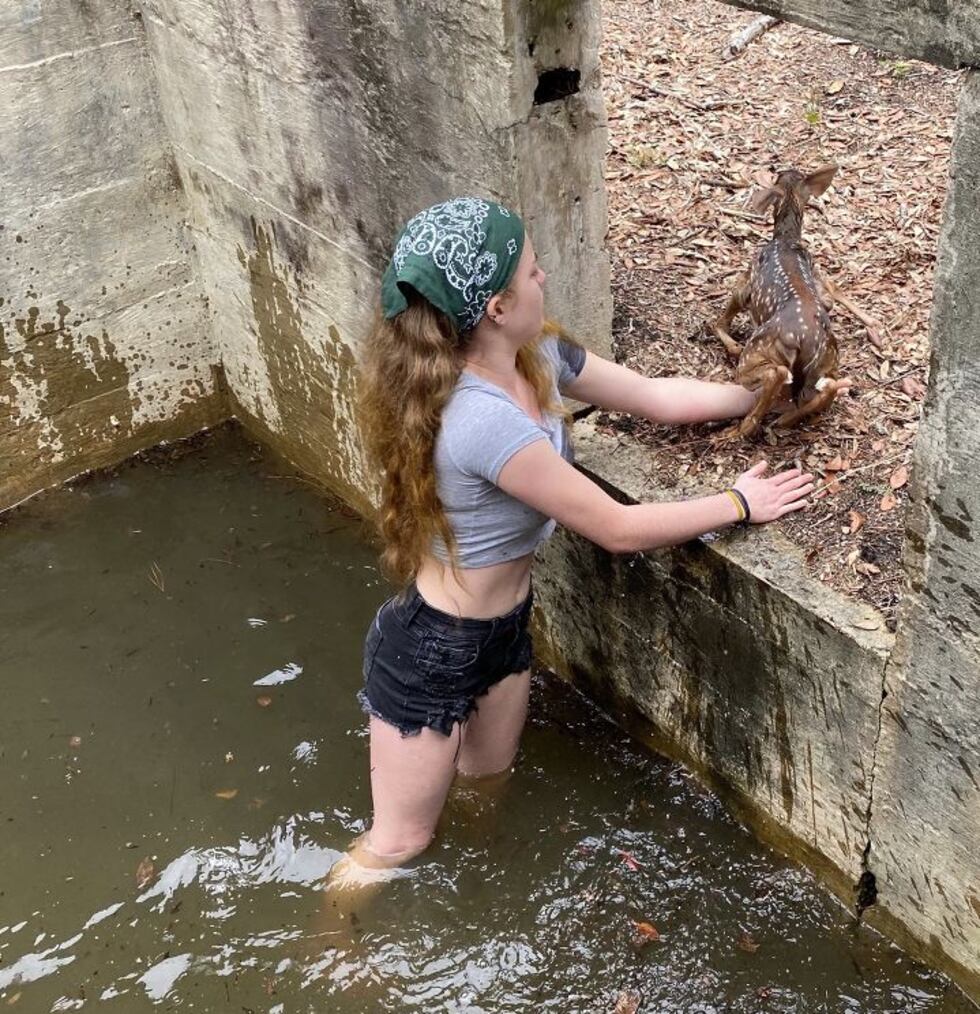 Copyright 2020 WECT. All rights reserved.