Watch your step! Portuguese man o' war on two beaches
They are beautiful but they sting
Updated: May. 28, 2020 at 9:44 AM EDT
WILMINGTON, N.C. (WECT) - A viewer came across these Portuguese man o' war on the sand in Carolina Beach.
Deljah Rackley said she was walking with her cousin, Wednesday, when they came across several of these jellyfish.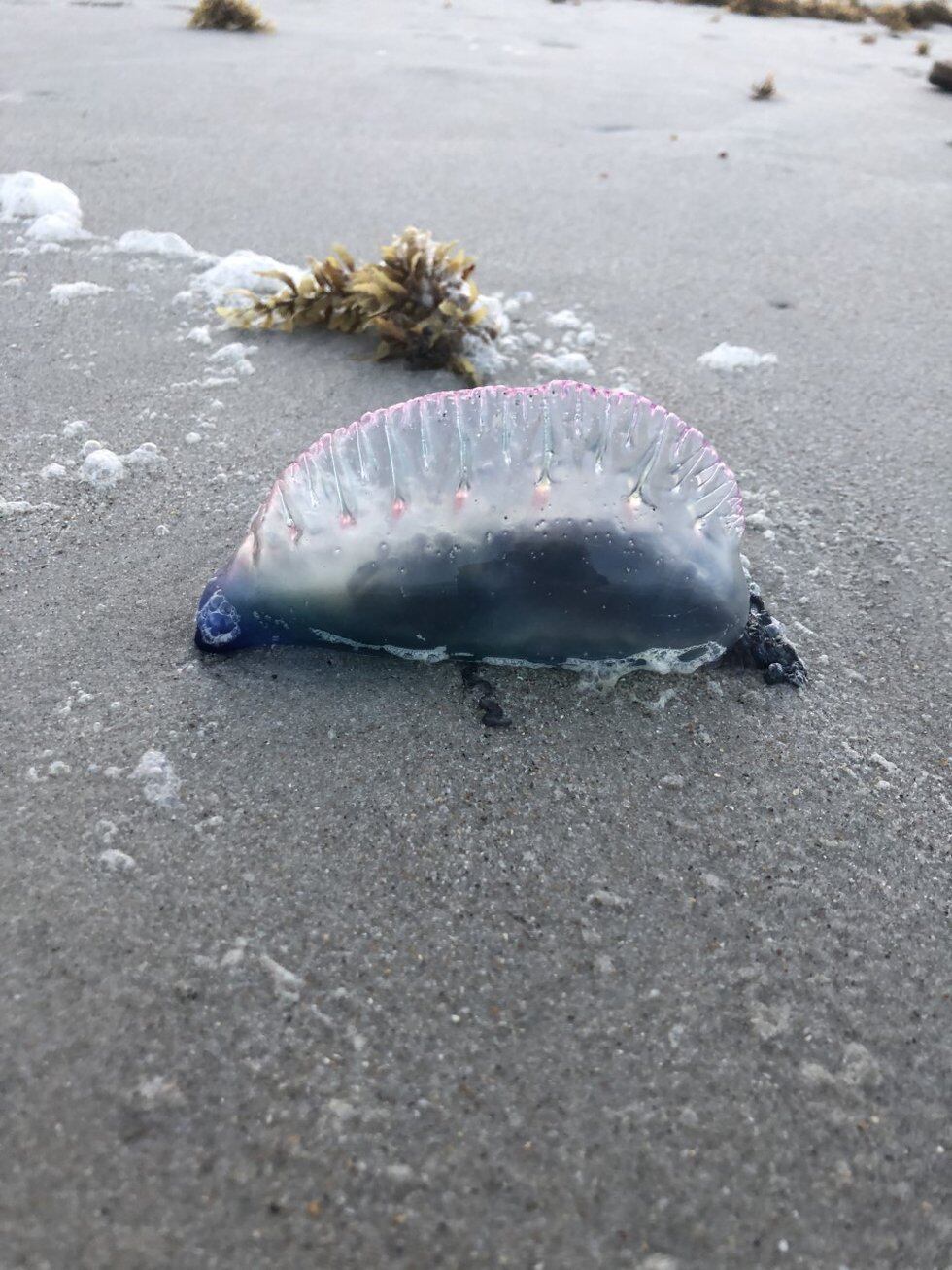 The Portuguese man o' war is technically not a jellyfish, but rather a siphonophore. It's bright blue and purple coloring make it attractive to touch but it's tentacles pack a powerful sting.
According to Marine Wild Life group Oceana, the Portuguese man o' war is a highly venomous ocean predator.
Another viewer reported seeing these jellyfish at Wrightsville Beach Wednesday as well.
Several of the creatures washed ashore along the Grand Strand beaches in South Carolina on Wednesday, too.
Copyright 2020 WECT. All rights reserved.