Schools give update on school closures, free meals for students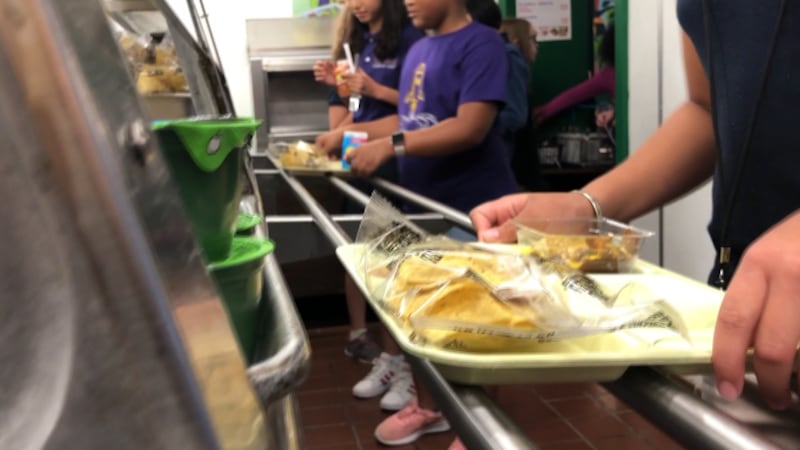 Updated: Mar. 16, 2020 at 10:11 AM EDT
WILMINGTON, N.C. (WECT) - New Hanover County Schools, Brunswick, Bladen, Pender and Columbus County Schools have issued updates to parents regarding its response to COVID-19 and Governor Roy Cooper's order to close all public schools.
Like all K-12 schools in the state, NHCS and BCS will be closed starting March 16 through at least March 27.
For the foreseeable future, NHCS will continue to be open for employees. The system will operate on optional work days for all full and part-time employees until further notice. Leave will be advanced as needed to ensure that all employees continue to be paid. NHCS is evaluating work-from-home options and will provide additional guidance.
Parents and students will have access to school buildings from 8 a.m. to 4 p.m. in order to pick up any essential items. The main NHCS building at 6410 Carolina Beach Road will be open to the public for the same time period.
The NHCS Instructional Services Team has created a K-12 supplemental learning web page for parents, accessible at NHCS.net, to access resources to support student learning through Friday, March 20. These resources will need to be either printed at home or picked up from any school location and will be available at all schools and meal service locations by 11 am on Wednesday, March 18. The distribution of electronic devices for high school learning will begin on Wednesday, March 25.
There is a plan in the works for bus drivers and Child Nutrition Service (CNS) workers.
"We are already determining ways that we can use them to get things done that need to be done," said Dr. Burns.
"Depending on the duration of this closure for students, we have been discussing how we could utilize busses, load them with breakfast and lunch, and deliver in the community if the need arises," said Dr. Burns. "That ties with employing bus drivers continually and CNS folks."
Plans for supplemental learning after March 20 are in development.
The school system will offer a meal service for all children 18 years old and younger at 14 district schools also starting Monday.
Sites will be drive-through or walk-up, and parents can pick up multiple meals. The meals will include lunch and breakfast for the following day, and are available for pick up from 11 a.m. to 1 p.m. Monday through Friday.
Schools included:
Rachel Freeman School of Engineering

Castle Hayne Elementary School

Wrightsboro Elementary School

Mary C. williams Elementary School

Pine Valley Elementary School

Sunset Park Elementary School

D.C. Virgo Preparatory Academy at UNCW

Emma B Trask Middle School

College Park Elementary School

Snipes Academy of Ars & Design

New Hanover High School

Alderman Elementary School

Winter Park Elementary School

Mary Washington Howe Pre-K Center
"They're also getting some work packets that our teachers have put together," said Kelly Crowley, an instructional coach at Pine Valley Elementary. She was one of the many teachers and parents handing out meals Monday. "Some additional material for our kids to have at home. Ya know, we've really kept the line moving. Not much conversation but they're very appreciative."
"[Parents] seem extremely grateful that the school system, Pine Valley, has opened up their doors as other schools have too," said Cindy Kuhme, the Pine Valley Elementary PTA President. "They opened this line-up and make it easy and that's what we're really trying to do it makes it easy access to food so they don't have to think about it, or stress or worry over it."
The New Hanover County Board of Education will hold a special board meeting on Tuesday, March 17 at 4 p.m.
There will be no public comment period during the meeting, and attendance will be limited to 100 people. The board plans to livestream the meeting as well.
Monday will be an optional workday for staff.
BCS will also be providing pickup meals for all children 18 and under from 11 a.m. to 1 p.m.
Parents can pick up a lunch and breakfast package, and are asked to remain in their cars where they will be met by staff.
Meals can be picked up at:
North Brunswick High School

South Brunswick High School

West Brunswick High School
Bladen County Schools will offer free to-go meals for children 18 and under at seven locations while schools are closed beginning Monday, March 16.
The district will provide breakfast and lunch between 11 a.m. and 1 p.m. Only lunch will be provided on Monday, March 16.
Meals can be picked up at:
Bladen Lakes Primary

Bladenboro Middle

Clarkton School of Discovery

East Arcadia Elementary

Elizabethtown Middle

Tar Heel Middle

West Bladen High
Families who cannot travel to pick up meal can contact the school to determine what options are available.
Pender County Schools will hold staff workdays on Monday and Tuesday, March 16 and 17. Teachers will be putting together optional education packets and will prepare chromebooks for distribution for students in grades 2-12.
They'll be available for pickup on Tuesday from 9 a.m. to 7 p.m. Parents are asked to not come to school on Monday unless it is to pick up needed medication.
Pender County Schools will begin providing grab-and-go lunches on Monday with grab-and-go breakfast beginning on Tuesday.
For Tuesday, meal pickup will be available at all 18 school sites from 11 a.m.-1 p.m. for current students and any children under the age of 18. During this pickup, students will receive lunch for that day and breakfast for the next morning.
Starting on Wednesday, PCS will shift to regional sites for food distribution. Any current PCS students or any children 18 or under can visit Penderlea School, Malpass Corner Elementary, Burgaw Elementary, Heide Trask High, Topsail High or Surf City Elementary/Middle from 11 a.m.-1 p.m. to receive a grab-and-go lunch for that day and breakfast for the next day.
Columbus County Schools will provide pickup breakfast and lunches for students beginning on Monday, March 16.
Staff will hand out breakfast from 8 a.m. to 10 a.m. and lunch from 11 a.m. to 1 p.m.
Any student in need of a meal but unable to travel to pick one up can contact the school to see what other options exist.
Parents can pick up personal items and medications for students on Monday, March 16 between 9 a.m. and 4 p.m.
Copyright 2020 WECT. All rights reserved.