Williston Middle School teacher under investigation following criminal allegation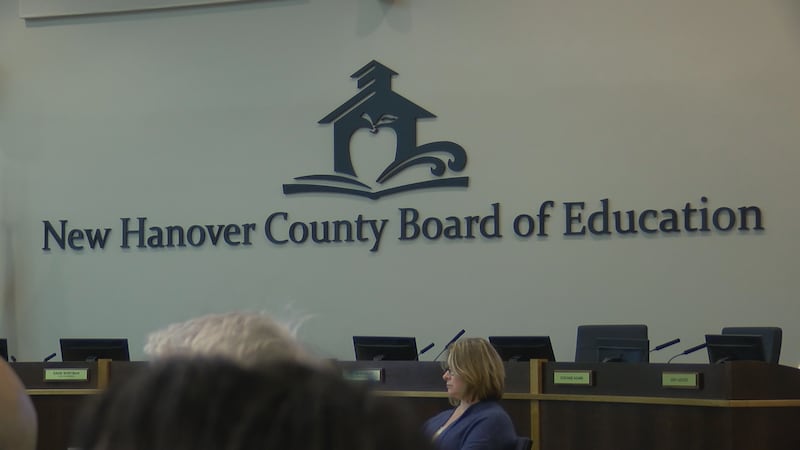 Updated: Feb. 22, 2020 at 3:33 PM EST
NEW HANOVER COUNTY, N.C. (WECT) - A Williston Middle School teacher is under investigation after a parent made a criminal allegation against the teacher earlier this week.
A release sent out Saturday on behalf of the New Hanover County Board of Education stated the teacher was suspended with pay on February 19.
Though the teacher was suspended Wednesday, parents were not made aware of the situation until Saturday.
After speaking with a parent earlier this week regarding an allegation she made against the middle school teacher, a spokesperson for the New Hanover County Sheriff's Office confirmed to WECT that there was an open investigation into the teacher's conduct.
WECT then requested confirmation of this information from the school district.
No response was given.
While this teacher is under investigation, no charges have been filed.
"New Hanover County Schools and law enforcement will continue to investigate all allegations and complaints as the safety of our students and the well-being of our school community is our number one priority. Please contact law enforcement immediately if you have information that needs to be reported. Complaints and concerns can also be made with Ethix 360 reporting system at nhcs.net," according to the press release.
Earlier this month, a Roland Grise Middle School teacher was suspended and cleared the same day. The teacher has yet to return to the classroom.
The allegations against that teacher came just days after Roland Grise band instructor Peter Frank was charged with 12 felony counts of sexual misconduct with students.
Frank was suspended first with pay, then without pay, and was fired from the school district last Saturday.
Frank is the third teacher in two years to be charged with sex crimes against students.
Editors note: This teacher is under investigation but has not been charged. Per WECT policy, the teacher will not be named unless charges are filed.
Copyright 2020 WECT. All rights reserved.