One Love Tennis luncheon raises thousands for training and education
Updated: Dec. 12, 2019 at 4:38 PM EST
WILMINGTON, N.C. (WECT) - The annual One Love Tennis luncheon was held Thursday at the Holiday Inn Sunspree at Wrightsville Beach. The event raises money to fund training and educational programs for children interested in learning how to play tennis.
Guests at the luncheon included children who participate on the weekly program and their parents along with supporters of One Love Tennis.
Lenny Simpson, the founder of One Love Tennis, hosted the event along with WECT's Frances Weller. Simpson became a professional tennis player in 1973 and became the first African-American to play World Team Tennis.
Simpson returned to Wilmington, his hometown, after retirement with a mission to help young people learn the game of tennis—something he was exposed to at the age of 5.
One of the first students to enroll in the One Love tennis program spoke at the luncheon, including Laurryen Lennon. Since its inception, hundreds of students have joined the program.
"I met Laurryen and her father Gary at the Althea Gibson Tennis Complex probably better known as Empie Park," Simpson says. "They were one of the first people that we taught when we came back to this town with our One Love tennis program. At that time, she was in our first clinic of 4-6 year olds. Just last Saturday, my wife and I and others at the court sang happy birthday to Laurryen for her 13th birthday."
One of the items auctioned off Thursday as part of the fundraising included a key to the private courts where Simpson trains a lot of the students. They are behind the home that once belonged to Dr. Hubert Eaton, Sr. at 1406 Orange St. The property was gifted to One Love Tennis from David and Carolyn McLemore.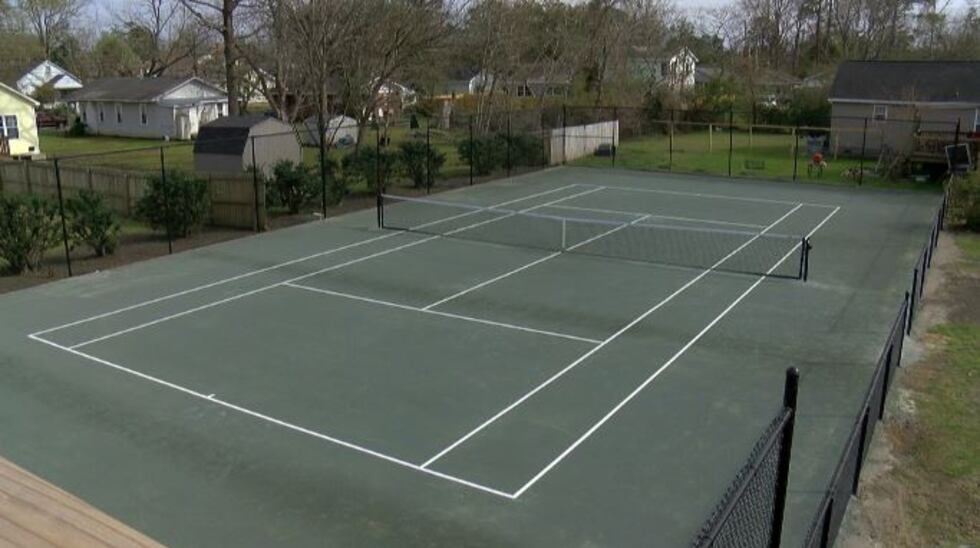 Monies raised Thursday will be used for after school enrichment programs and maintenance of the tennis courts.
Copyright 2019 WECT. All rights reserved.