Trash to treasure artist dumpster dives and collects beach pollution for inspiration
Updated: Nov. 29, 2019 at 9:02 AM EST
WILMINGTON, N.C. (WECT) - Robert Anderson finds inspiration at the bottom of a dumpster.
A trained architect, Anderson's quest to turn trash into art started when he was walking along the coast during a beach renourishment project and saw trash being brought to the surface.
He began collecting what he found and using the beach pollution as his materials for his artwork.
"The need to circumvent the flow of trash in the ocean, I just see people leaving so much trash on the beach and stuff in the dumpster," he said. "I used to collect shells, instead I want to collect the trash."
Anderson said he gets odd looks as he goes dumpster diving.
"They look at me and say, 'What are you doing in there?'" he said.
What he collects, he takes to his garage studio in Holden Beach and transforms.
He creates lamps from plastic cups that he melts into form.
Anderson has won awards at art shows for his sustainable sculptures.
"I think I just want to be the change I want to see," he said.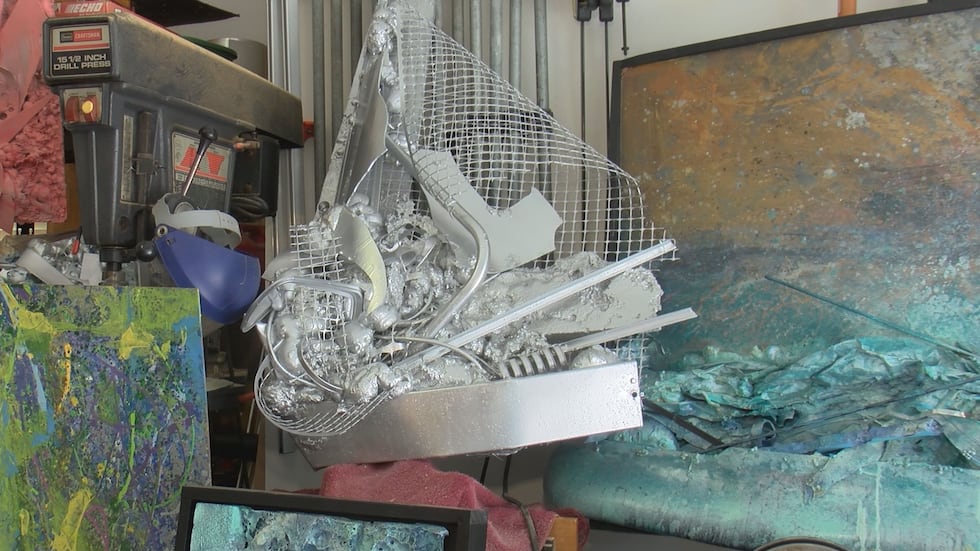 By changing the purpose of single use plastic and giving it a second chance, he is doing just that.
Anderson shows off his work at art shows; he also sells his pieces online.
Copyright 2019 WECT. All rights reserved.