Preserving history: 32 foot replica of Battleship N.C. built in the 1960s recently found and restored
Updated: Nov. 11, 2019 at 5:00 AM EST
WILMINGTON, N.C. (WECT) - In the 1960s the Navy commissioned two parade floats to be built, to raise money to bring the Battleship N.C. to Wilmington and keep it from being turned into scrap metal.
The floats are believed to have been built by prisoners as a scaled replica of the B55. One of the floats was built on a truck chassis to be driven around the state and in parades.
The replica is a 32 foot long, 6,000 plus pound battleship on wheels. It has a 1952 Chevy running gear and power train from a one and a half ton truck.
"It's just fantastic. In the Navy we call propellers screws, and it has screws like the battleship would have. The mast is very similar from the number of radars that we have on the actual battleship. It has the correct hull number North Carolina's BB55. They did quite a nice job on it,"said Ritt Schiano, Southeast North Carolina Veterans Day Parade and volunteer on the battleship
From the 1960s to 1990 no one seems to know what happened to the replica or where it went. Jim Ware, a volunteer with the Southeast Veterans Day Parade was able to track down some of its travels.
"Up until the 1990 Azalea Festival Parade it was in Wilmington, it was actually driven in the parade and then from that point on we're not sure where it went. Until 2001 a guy named Ted Tilson was driving thru Maggie Valley and saw it in a driveway rusting. He offered to buy it, the owner wouldn't sell until a couple years later he died, his estate sold it to Ted," says Ware.
Three years later hot rod enthusiast Jerry Fallin and friends Joe Harrill and Matt Wheeler volunteered to restore the float.
"Ted took it back to Fayetteville and spent around $20,000 dollars refurbishing it."
In 2011 Phil Knous, former North Carolina resident living in Florida worked with several others to market the the replica to raise money to restore it for the Battleship North Carolina's 50th anniversary.
"We tried to get the battleship to sponsor it," Knous said. "That was not an option."
Shortly after that the replica was lost again until Spring 2019, when Chuck Nance spotted it.
"Chuck was in Asheboro and found it in a 500,000 square foot warehouse with a bunch of other stuff and there was this battleship sitting there so he bought it and brought it to Wilmington," said Ware.
Nance bought the float and put it it front of Port City Auctions on Market Street.
Veterans Day Parade founder Marc Biddison spotted it, he an several other committee members and business owners worked to get the float ready for Saturday's Veterans Day Parade.
Master mechanic and owner of Autoworks Carl Wilson wanted to help.
"My father served in the Navy during the second World War on the Missouri and as a kid we toured the battleship many times and I thru my nickel in when it was time to put it in," said Wilson.
Wilson and his crew volunteered to get the replica running.
"I did some research and found some parts, then got up under it, and went all over it to see what someone has done. Then we made parts to fit it and got it running, went thru the fuel system and it's driving fine."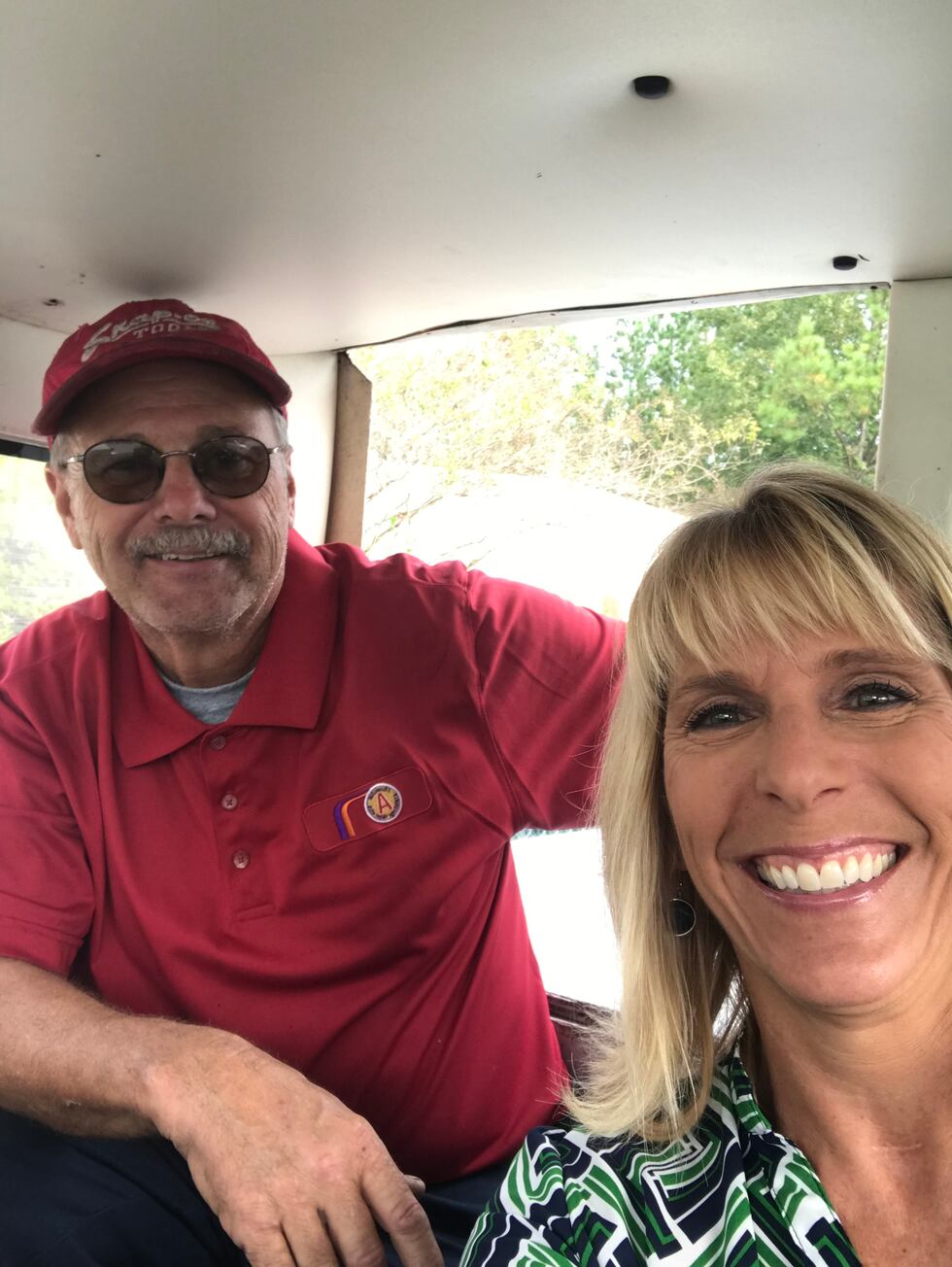 Biddison and other Veterans now want to make sure the replica of the Battleship N.C. is never lost or neglected again. They hope to purchase it from its current owner but they need help to do that. Anyone interested can contact Marc Biddison at mbidd3@gmail.com.
Copyright 2019 WECT. All rights reserved.