New Hanover County Schools to investigate refiled retaliation complaint against superintendent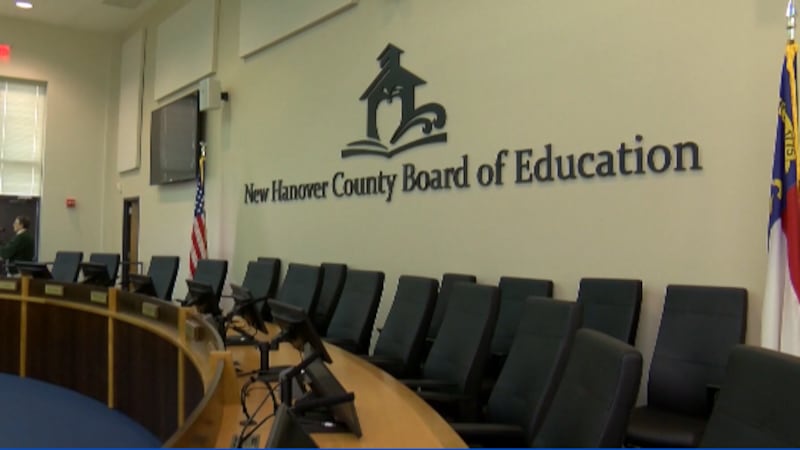 Updated: Nov. 7, 2019 at 4:01 PM EST
NEW HANOVER COUNTY, N.C. (WECT) - The New Hanover County Board of Education has agreed to investigate a retaliation complaint refiled by the parent of a former Hoggard High School student after the school district suspended Superintendent Dr. Tim Markley for retaliating against another parent in an unrelated case.
The parent has asked not to be named because his daughter was the victim of a sexual assault by another student, which prompted his interactions with school administrators several years ago.
The parent, who is employed as a deputy with the New Hanover County Sheriff's Office, initially filed a complaint with the school district in 2017. His complaint alleged Markley and then-Deputy Superintendent Dr. Rick Holliday contacted his supervisors at the Sheriff's Office in an effort to prevent him from further speaking out publicly about their handling of his daughter's situation.
The district declined to investigate that complaint, instead pointing to a separate complaint the parent had filed with the federal Office of Civil Rights, which had initiated its own investigation. That federal investigation remains ongoing.
The parent refiled his complaint with the school board last month after it had suspended Markley for violating board policy by contacting the employer of another parent, whom Markley had been in a years-long public dispute with over the district's handling of a Spanish-immersion program at Forest Hills Elementary.
On Thursday, board attorney Wayne Bullard emailed the second parent to inform him the board had directed him to investigate the complaint.
"I would also like for you to send me copies of all documents that you believe support your complaint in advance of the meeting or you may bring them to the meeting," Bullard wrote in his letter.
In his reply, the parent said he wanted to meet but not with Bullard, because the attorney is "a major part" of his complaints.
"I respectfully ask that you please recuse yourself and assign this matter to one of the many counsel that the school board has retained," the parent responded.
The parent previously told WECT he felt Bullard was complicit in Markley and Holliday's alleged retaliation.
The parent's attorney also followed up with Bullard, notifying him they are representing the parent in the matter and asking that he retain all records related to the incidents surrounding the parent's allegations.
"As it is clear from the records thus far, that you are a participant and likely a material witness to the egregious acts against (the parent) by the school district, please know that you may be called on for testimony or deposition at anytime," the parent's attorney wrote. "(The parent) should not be contacted by you, school representatives, or anyone representing the school district, as it relates to this matter."
Copyright 2019 WECT. All rights reserved.