Plans submitted for residential development on Masonboro Loop Road
Updated: Nov. 4, 2019 at 7:37 AM EST
WILMINGTON, N.C. (WECT) - Plans have been submitted for a 60-plus acre development along Masonboro Loop Road.
According to the plans from developer Raleigh Wilmington Investors LLC, the project will include both single-family homes and duplexes.
The development would be located near the Masonboro Loop Road-Beasley Road intersection between the Magnolia Plantation and Windward Oaks subdivisions.
Plans call for 170 lots, including 36 dedicated for duplexes.
The project is scheduled to go before the City of Wilmington's Technical Review Committee at its Nov. 21 meeting.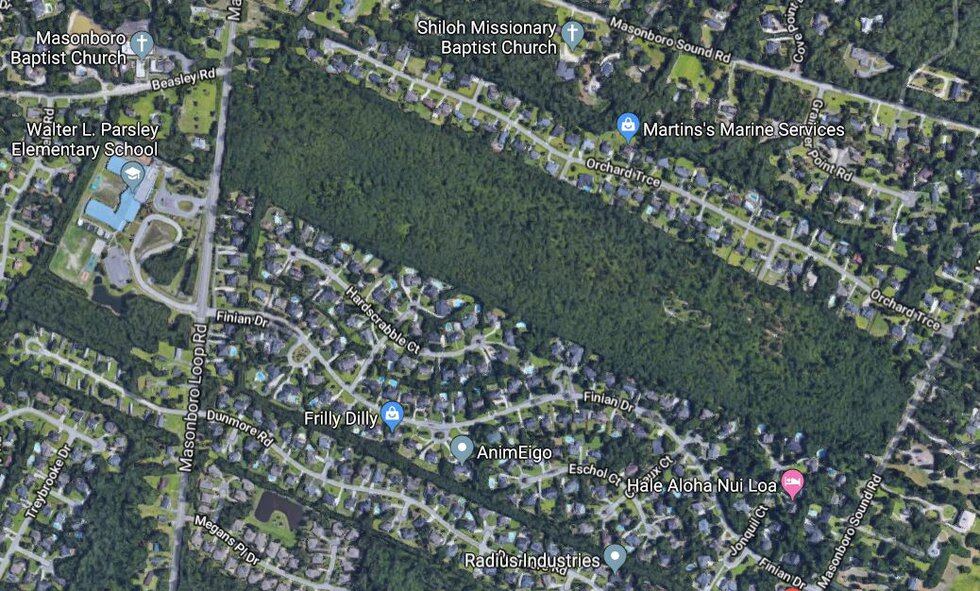 Copyright 2019 WECT. All rights reserved.