McCrae Dowless faces additional charges as new election fraud indictments announced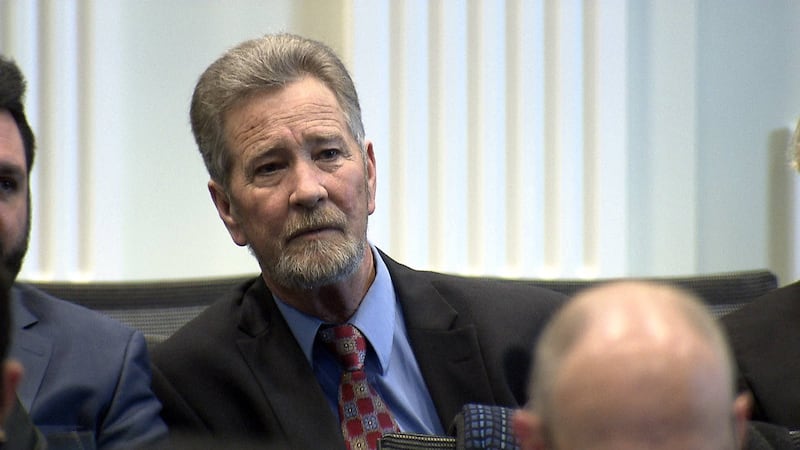 Updated: Jul. 30, 2019 at 5:21 PM EDT
WAKE COUNTY, N.C. (WECT) - New charges have been leveled at the man who played the central role in the election fraud case in North Carolina's ninth congressional district.
McCrae Dowless was charged with an additional six counts Tuesday, all related to his work during the 2018 general election.
Dowless was indicted on two counts of felonious obstruction of justice, and one count each of perjury, solicitation to commit perjury, conspiracy to commit obstruction of justice and possession of an absentee ballot.
He was placed under $30,000 secured bond and instructed to have no contact with the others indicted.
The Bladen County resident was already facing seven election fraud charges related to his work in the 2016 general and 2018 primary elections.
Over the course of a three-month period, it came to light that Dowless had worked on behalf of not only Republican Mark Harris, who at the close of the polls held a 905 vote lead over Dan McCready, but also for an additional 20 candidates in southeastern North Carolina over a period of 10 years.
"The investigation into these matters is ongoing," Wake County District Attorney Lorrin Freeman said in a release. "The Wake County District Attorney and the North Carolina State Bureau of Investigations continue to work with investigators from the North Carolina State Board of Elections and federal authorities.
In addition to Dowless, indictments for several of the operatives working for him were handed down Tuesday.
Lisa Britt, who was one of the star witnesses for the North Carolina State Board of Elections at the hearings in February, was charged with conspiracy to commit obstruction of justice, possession and handling of two absentee ballots and voting as a felon.
Britt testified to her involvement in the absentee ballot scheme, including handling signed, unsealed ballots and even marking ballots that were left blank.
She was placed under a $10,000 unsecured bond.
Others charged included Ginger Eason, Woody Hester, James Singletary, Tonya Long, Jessica Dowless, and Kelly Hendrix. Hendrix's charges stem not only from the 2018 general election, but for her work for Dowless in 2016 as well.
Hendrix also testified at the February hearings, getting emotional when she described her relationship with Dowless.
The investigation into the election fraud scheme resulted in the NCSBE calling for a new election in the ninth district, as well as in two local Bladen County races.
State Senator Dan Bishop won the May 14 congressional primary outright, and will face McCready on Sept. 10.
In response to the indictments Tuesday, NCSBE Executive Director Karen Brinson Bell issued the following statement:
Today's indictments are a product of an extensive investigation by the State Board of Elections, Wake County District Attorney Lorrin Freeman's office and the State Bureau of Investigation.

The State Board has a dedicated division that investigates reports of election law violations and refers them to prosecutors when warranted by the evidence, as it did in this case.

The absentee ballot fraud that occurred in the 9th Congressional District effectively disenfranchised voters in that district.

North Carolina voters should be confident that state officials will continue to be vigilant and pursue any individuals or organizations that attempt to undermine our elections. Democracy is best served by holding those who attempt to thwart it accountable.
Copyright 2019 WECT. All rights reserved.