YWCA Lower Cape Fear hosts 34th Annual Women of Achievement Awards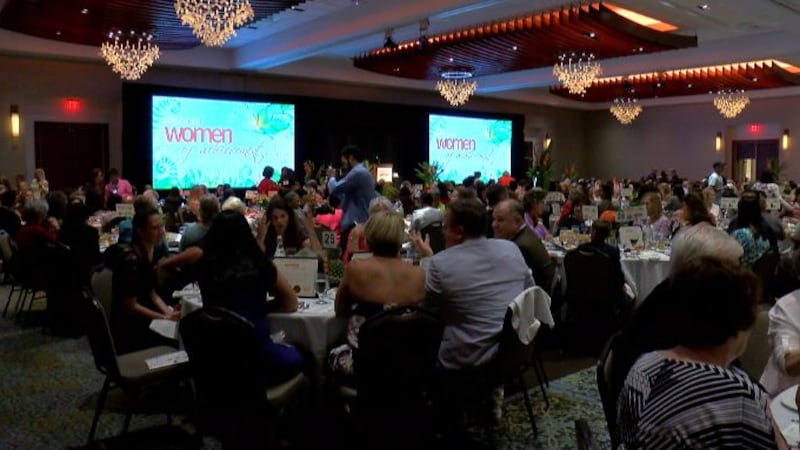 Updated: May. 7, 2019 at 11:06 PM EDT
WILMINGTON, NC (WECT) - The YWCA Lower Cape Fear hosted its 34th Annual Women of Achievement Awards at the Wilmington Convention Center on Tuesday night.
The event recognizes and celebrates the accomplishments of women and young leaders in Brunswick, Columbus, New Hanover, and Pender counties.
Since 1985 more than 400 Women of Achievement have been honored.
The event raises key support for the YWCA's programs and services that promote racial justice and gender equality for thousands of women and their families in southeastern North Carolina.
Below are the 2019 award winners.
Young Leader Scholarship - Janae Young and Sophie Farriss
Student Impact Grant - Jessica Aguilar
Trailblazer - Marissa Bryant
Lifetime Achievement - Louise Coggins
Business - Christi Ferretti
Arts & Culture - Jacqueline Olive
Advocacy & Social Justice - Katrina Knight
Health & Wellness - Christ Spivey
Public Service - Cori Dixon
Education - Sheri Shaw
Rachel Freeman Unsung Hero - Sabra Wright
Copyright 2019 WECT. All rights reserved.