Columbus County BOE sets hearing in disputed sheriff's race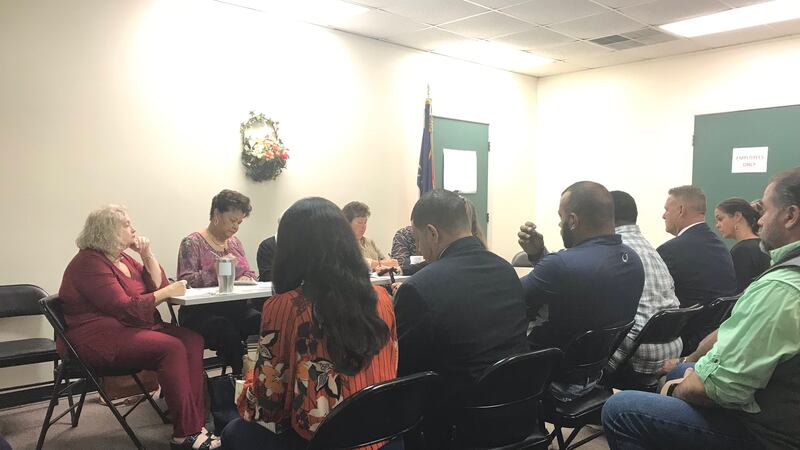 Published: Mar. 25, 2019 at 2:05 PM EDT
WHITEVILLE, NC (WECT) - In a short but tense meeting, the Columbus County Board of Elections set the stage for the next phase in the county's disputed race for sheriff.
The board was required by the North Carolina State Board of Elections to hold a hearing into the election protest of Gloria Smith and report back findings by April 5.
In November, the county denied the protest on a technicality when Smith checked the wrong box on the protest form. The NCSBE said this was an erroneous action, and the county must hear the merits of the case. Additionally, the NCSBE said in a split-decision that the county must also consider an amendment to Smith's protest that alleges Republican Jody Greene is not a true resident of Columbus County. WECT's investigation into the matter shows there is evidence this assertion is true.
The county board voted to hold the hearing at 9 a.m. on April 3, to allow for what they estimate will be a lengthy meeting. The location for the meeting has not been set, though executive director Carla Strickland said the staff is looking at the possibility of using the county courthouse.
A representative from the sheriff's office said they would be providing security, as they anticipate it will be an emotional meeting.
At Monday morning's meeting, board members were quick to remind the crowd that filled the small meeting room of the rules of decorum at board of elections meetings, saying any outbursts would be handled according to state law, which classifies willful disruption of a public meeting as a class 2 misdemeanor.
Attorneys on both sides of the issue were given a chance to speak during the public comment period, and debated the state's order regarding the burden of proof. The NCSBE's legal counsel said because the issue of Greene's residence is coming in the form of an appeal, the burden of proof rests with Smith.
Copyright 2019 WECT. All rights reserved.