CFCC hosts first Women in Science and Engineering forum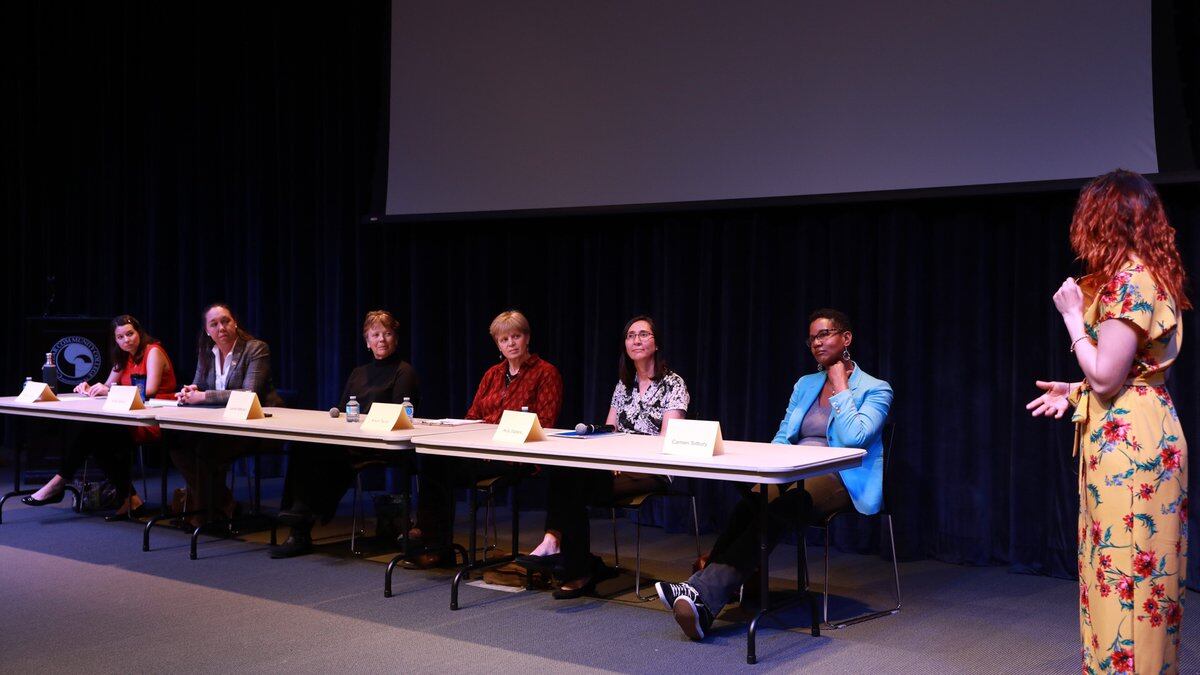 Published: Mar. 22, 2019 at 9:51 PM EDT
WILMINGTON, NC (WECT) - Having supportive mentors was a prevailing theme for the speakers at Friday's Women in Science and Engineering (WISE) Collaborative Forum, which is interesting since the women on the panel are almost certainly mentors themselves these days.
Six expert panelists in their science, technology, engineering and mathematics (STEM) fields spoke at Cape Fear Community College's Union Station about how early their interests were developed, guidance received from parents, teachers and others and the future for women in STEM.
Darcie Cook, the science content developer at the Cape Fear Museum, told a story of being discouraged from signing up for three science classes while she was in grade school. After getting a note signed by her mother, Cook took those classes, and learned an early lesson in not being discouraged when meeting resistance.
"Don't listen to people when they tell you you can't do something because you absolutely can," Cook said.
The other speakers were:
Kyle Horton, a medical doctor who also ran for Congress in 2018

Laurie Patterson, a computer scientist at UNCW

Carmen Sidbury, a mechanical engineer and director of UNCW's STEM Education Center

Alison Taylor, a professor in the biology department at UNCW

Holly Walters, a professor in the biology department at CFCC
Charlotte Simon, an electrical engineering student at UNCW who began her college studies at Cape Fear, and Sara Rivero-Calle, an oceanographer who works at UNCW's Center for Marine Science came up with the idea for the forum less than a year ago
"We felt it was necessary to have an honest and open discourse about women in science and what that experience is like," Simon said. "Not just the career but the personal struggles from a female perspective."
Simon said she hopes this forum will be the first of many of its kind.
While discussing the challenges of graduate school and finding a career path after graduating, Patterson shared what worked for her.
"Find something you like, and let that challenge you," Patterson said. "Don't stand in your own way."
Copyright 2019 WECT. All rights reserved.