Town commissioner at odds with Bladen sheriff, connected to 9th district figure, voluntarily closes electronic gaming business to avoid raid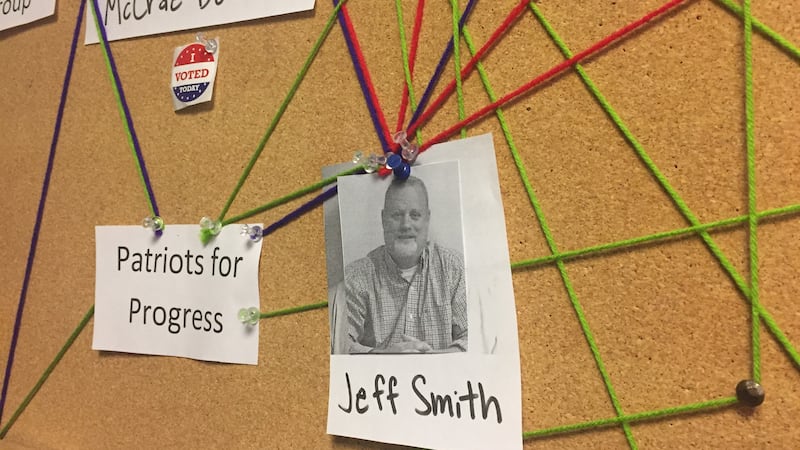 Updated: Mar. 1, 2019 at 2:53 PM EST
DUBLIN, NC (WECT) - A years-long legal battle between a town of Dublin commissioner and Bladen County Sheriff Jim McVicker over the former's electronic gaming business has, at least in part, reached a conclusion.
The Bladen County Sheriff's Office first raided Jeff Smith's gaming café, Aladdin Sweepstakes, in mid-2015. Investigators ultimately filed charges against Smith, his wife and several employees.
On Thursday, Smith's business was nearly raided again.
According to the Bladen County Sheriff's Office, investigators raided four illegal video gambling operations in various parts of the county, seizing around 300 video gambling machines.
A fifth raid was intended for Smith's business in Dublin, however, investigators stopped just short of doing so due to a recent agreement between Smith and the Bladen County District Attorney's Office.
The agreement was signed on Wednesday, and dictated that Smith would shut down his business at 12 a.m. on Feb. 28.
Chief Deputy Larry Guyton said officers arrived at Smith's business with a search warrant, prepared to execute it if the business was still operating — which it was.
Guyton said Smith was under the impression he had until midnight Thursday night — which would technically be Friday morning — to close down. Officers contacted the district attorney's office, which opted to "give him the benefit of the doubt" as long as he shut down immediately.
Smith reportedly closed his business for good in the presence of officers.
"Pursuant to an agreement with the Bladen County District Attorney's Office and Jeffery Smith, owner of Aladdin Sweepstakes, this location will cease operations immediately and will not reopen operations within Bladen County or anywhere else in the 13th Prosecutorial District (Bladen, Columbus, Brunswick)," the sheriff's office said in a news release Friday.
According to Guyton, Smith turned over several computers to officers.
Smith told WECT Friday afternoon that was not true, that nothing was seized. He said there are also provisions in the agreement that may allow him to reopen in the future if certain conditions are met.
The pending charges against Smith in Bladen County as well as Columbus County have been dropped.
Guyton said with the charges dismissed, Smith will have the money that was seized back in 2015 returned to him in the near future.
WECT reached out to Smith and his attorney for additional comment on the agreement, but they declined.
While Smith was aware of the unfolding situation this week, the original raid in 2015 shocked Smith, who felt the sheriff had no problem with his business and would have told him if he did.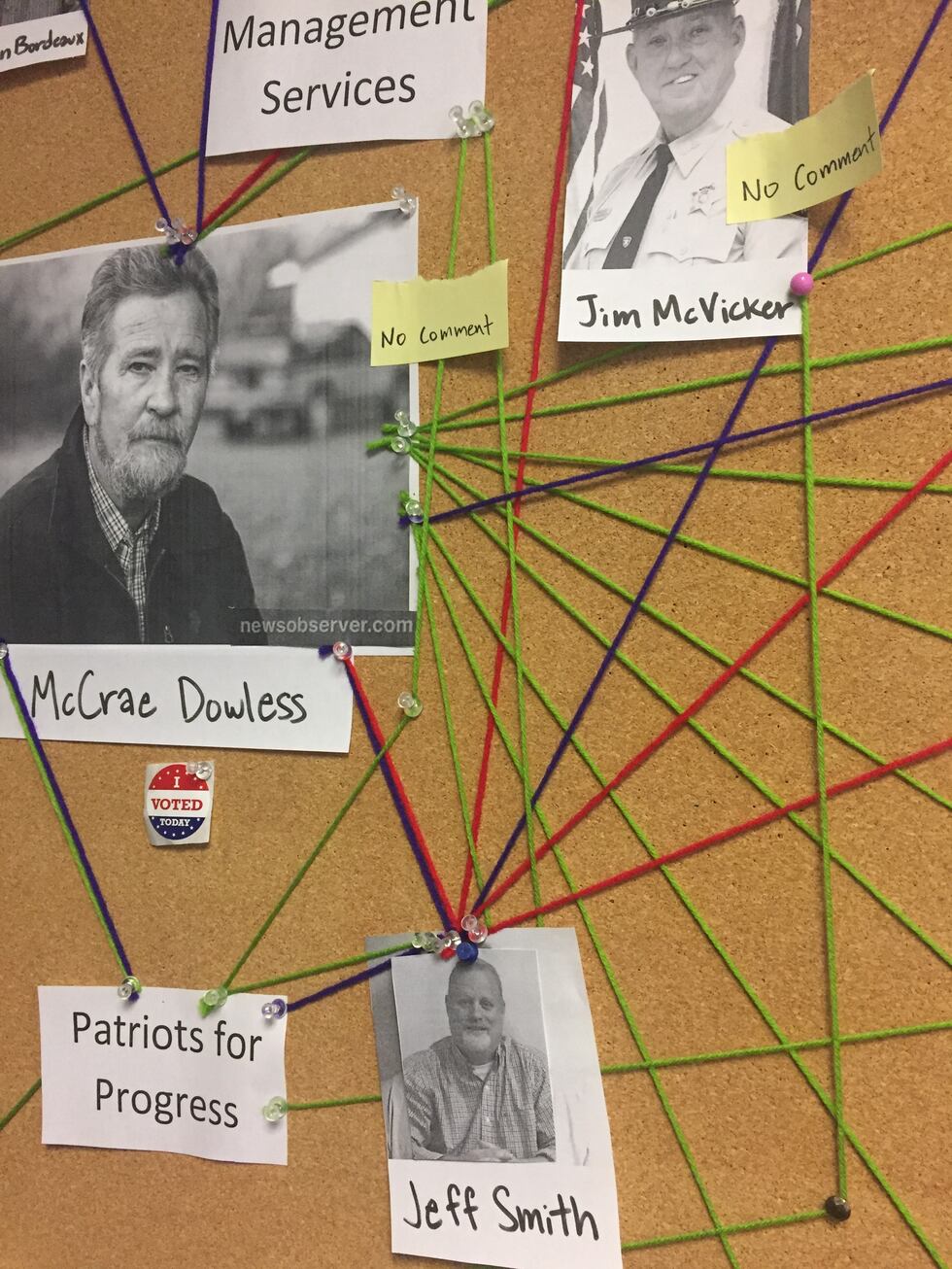 In response, he sued McVicker, the sheriff's office and District Attorney Jon David over damages to property he said were unrelated to the search warrant obtained by the sheriff's office for his business. That lawsuit is still pending.
While the criminal and civil actions lingered in the court system, the clash between Smith and McVicker was brought back into the spotlight by the widely-publicized investigation into absentee ballot irregularities in the state's 9th Congressional District, a portion of which extends into Bladen County.
Finance records show McVicker's campaign paid McCrae Dowless — the man at the center of that still ongoing investigation — thousands of dollars in the 2018 election cycle for Get Out the Vote efforts. In documents filed as part of the lawsuit, Smith insinuated McVicker also elicited donations — to be paid directly to Dowless — from him during the 2014 sheriff's race to avoid a raid. Smith ultimately gave $5,800 to McCrae Dowless for work on the McVicker campaign.
When his business was raided in 2015, Smith said in December he thinks he knows why.
Once he was elected, Smith said the Bladen County sheriff visited with several pastors in the county who were averse to the type of experience Aladdin sold. By shutting down a video gaming business, Smith thinks McVicker gained favor with the pastors, and thereby the ability to host campaign events at the churches with Mark Harris during his 2018 campaign.
Smith was mentioned more than once during the North Carolina State Board of Elections hearing into the irregularities in Bladen County.
Sandra Dowless, ex-wife of McCrae Dowless and mother of one of the operative's workers, Lisa Britt, testified to the state board that she recalled a meeting where Smith was discussing an absentee ballot harvesting operation.
She said McCrae Dowless kept a handwritten note, allegedly written by Smith, as an "insurance policy."
Smith said he couldn't speak to much regarding the absentee ballot program Dowless was running due to the state's ongoing criminal investigation, but that he has never met Sandra Dowless, and didn't know what she looked like until he watched news coverage of the hearing.
"What she said is a red herring," Smith said regarding the statements about his involvement.
Copyright 2019 WECT. All rights reserved.