The global threat of climate change and its effects on our local military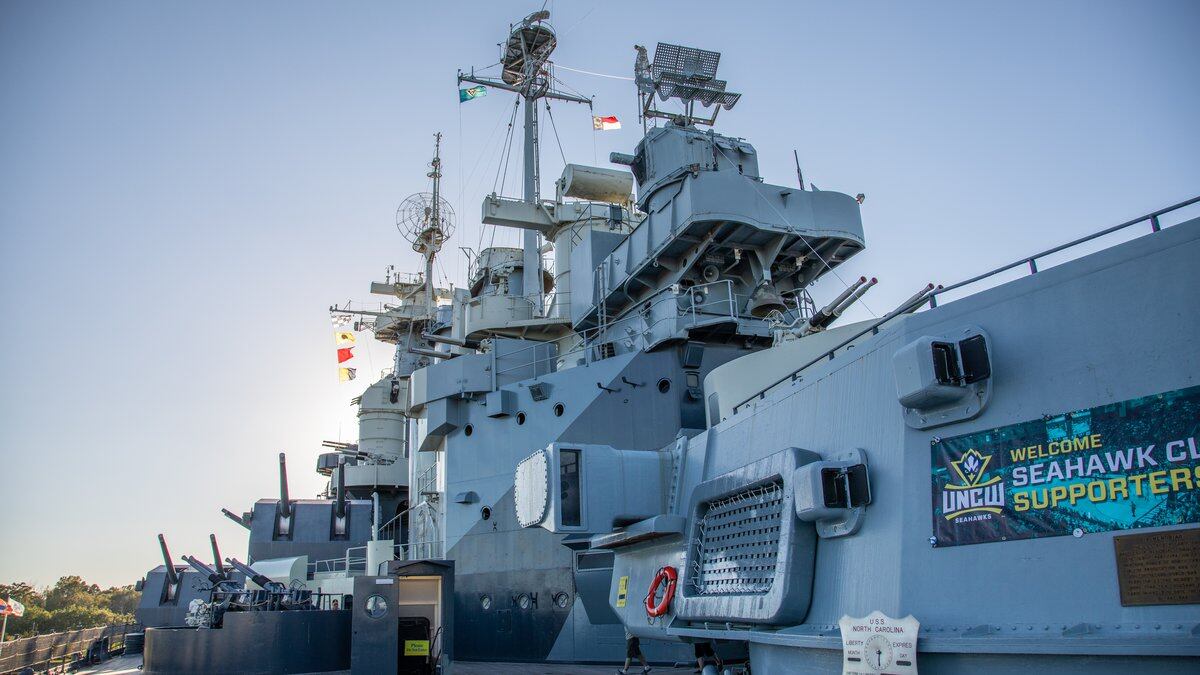 Updated: Feb. 26, 2019 at 7:25 AM EST
WILMINGTON, NC (WECT) - The United States military recognizes how climate change could cause threats around the world.
Extreme weather events, like Hurricane Florence, food scarcity, rising sea levels, and water insecurity could ultimately destabilize societies all over the world, but especially in countries where governments have not prepared to deal with the threats. The way countries respond to instability can determine whether climate change will lead to war.
During Hurricane Florence, North Carolina military families and communities were some of the first people to feel the effects of climate change as the troops were deployed to respond to disasters, according to the non-partisan organization American Security Project.
"Throughout North Carolina, particularly here in Wilmington, I mean look at all the homes that you had damaged by that," Brigadier General Stephen Cheney, USMC (ret.) told WECT. "That [Hurricane Florence] was catastrophic weather at its worst case."
The American Security Project hosted and event on the Battleship North Carolina Tuesday to discuss how the U.S. military is preparing to deal with climate disruption and what that means for both our national and global security. Wilmington Mayor Bill Saffo along with USS North Carolina Captain Terry Bragg USN (ret.), and Brigadier General Stephen Cheney, USMC (ret.) all at the event.
Cheney gave the keynote speech at the event, detailing how climate change has impacted the state, country, and the world.
"Climate change isn't causing this [catastrophic storms] but it's certainly exacerbating them greatly. Now we've seen fully routine occurrences it started with super-storm Sandy, Katrina, it's built up to Typhoon Haiyan in the Philippines and even a Category 1 storm Florence coming here with 36 inches of rain. It has been influenced because the oceans are warmer, the atmosphere is warmer, it feeds these huge hurricanes and makes them that much worse," Cheney said.
Cheney said these changes are caused by carbon dioxide in the atmosphere and touched on ways to reduce climate chance, such as reducing the use of coal for fuel.
On a global level, Cheney explained how climate change can lead to unrest and crisis, ultimately causing U.S. Troop to be deployed. He talked about the drought in Syria in 2006, which caused farmers to move into cities when they could no longer farm. Cheney said this led to instability, ISIS moved in to take advantage of the instability, and the U.S ended up deploying forces to counter ISIS.
The American Security Project is also looking at national strategies to keep military installations safe.
"Naval Base Norfolk is going under water. It's never happened in the past to this level. Clearly exacerbated by climate change and Norfolk is the largest naval base in the world. So you can't service your ships because the piers are underwater. Service can't get to the ships because the base just like here is flooded. That's a huge security problem. And to bring it totally home, can't deploy your troops from Camp Lejuene because they've got to take care of their families that are flooded and they've got to leave," he said.
Captain Terry Bragg spoke about how the Battleship is adapting to climate change and the measures being taken to ensure the ship is ready to combat future issues.
The Battleship suffered $2.1 million worth of damage from Florence and work is well underway to completely renovate the ship.
To combat the effects of climate change, crews are building new docks to sustain heavier river currents, raising the sidewalks, and installing mold resistant drywall among other improvements.
Bragg says the ship is still seeing 600-700 visitors a day, but they're projected to lose tens of thousands of visitors this year, which not only impacts the ship, but Wilmington's economy as a whole.
Bragg said Florence isn't the first time they have been forced to deal with the impacts of climate change, and it's changing how they're operating.
"When I got to the Battleship North Carolina in 2009 I saw symptoms of North Carolina and that drove me to do a comparison and a mapping of flooding related events in 2015 and 16 and I can see the trend went from the 1940s when we had six flooding events to between 2010 and 2015 we had 92 flooding events. Now we're up to 70 a year."
Copyright 2019 WECT. All rights reserved.