Woman, dog struck with bat during Columbus Co. home invasion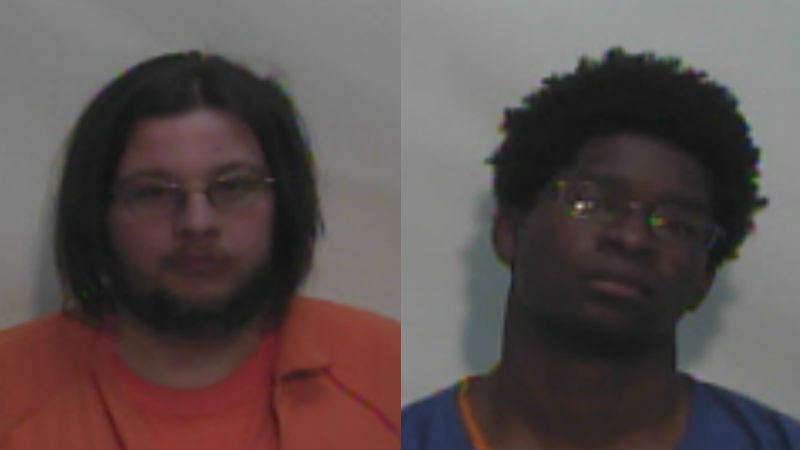 Updated: Jan. 10, 2019 at 11:44 AM EST
COLUMBUS COUNTY, NC (WECT) - Two people are accused of striking a woman and a dog with a baseball bat during a home invasion late Wednesday night.
According to Michele Tatum with the Columbus County Sheriff's Office, deputies were dispatched to a residence in the 5000 block of Andrew Jackson Hwy, South shortly before midnight.
The residents told deputies that two people wearing hoodies and face coverings forced their way into the home.
A 63-year-old woman was struck in the head with a baseball bat and suffered a laceration. The suspects then allegedly hit the residents' three-legged dog in the head with a bat, causing a laceration.
A 61-year-old male resident said the suspects fled the home after he sprayed them with a fire extinguisher.
Nathaniel Keith McPherson, 21, and Tamagea Jaligah Shaunt Gilliam, 17, were arrested and charged in the incident.
They have been charged with:
assault with a deadly weapon with intent to kill inflicting serious injury

cruelty to animals

first-degree burglary

conspiring to break/enter a building with intent to commit felony larceny
Both are being held on $105,000 bonds.
Copyright 2019 WECT. All rights reserved.