Wilmington City Council announces $7M settlement for man wrongly convicted of murder: 'This is not today's police department'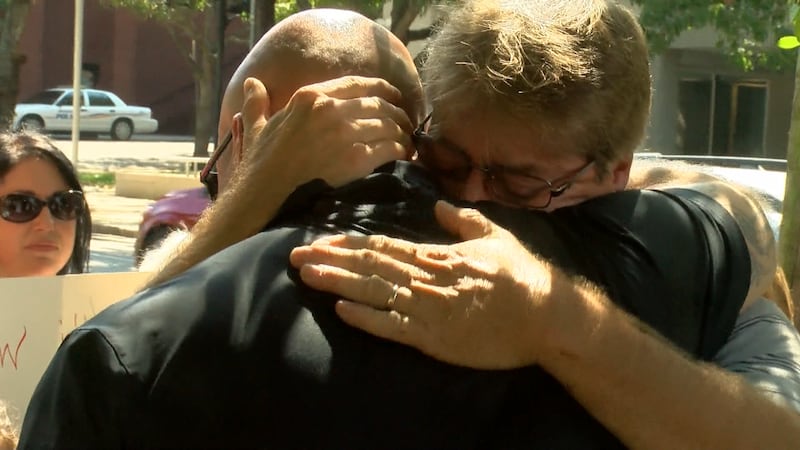 Updated: Dec. 18, 2018 at 4:53 AM EST
WILMINGTON, NC (WECT) - The Wilmington City Council announced Monday a $7 million settlement for a man who spent 28 years in prison for a murder charge that was dismissed after a judge ruled he did not receive a fair trial.
At a news conference just before 7 p.m. after a closed-session meeting Monday, council confirmed the settlement. Wilmington Mayor Bill Saffo said the settlement, which acknowledges Wilmington Police Department detectives did not turn over evidence properly, is pending in federal court.
"The City of Wilmington has reached an agreement with Johnny Michael Small to settle his claim against the City and six WPD officers, for the amount of $7 million after Mr. Small served more than 28 years in prison," a press release reads. "The agreement will bring an end to Small's pending federal lawsuit" against the city.
The settlement money will be coming out of the general fund for the City of Wilmington, said Mayor Saffo.
"We are disappointed to learn about this situation. This occurred 30 years ago, and is not reflective of our current police department," Saffo said at Monday's press conference.
Johnny Small was 15 years old when he was charged with first-degree murder for the 1988 killing of Pamela Dreher, a 32-year-old woman found shot in the head inside her Wilmington fish store with $175 missing from the cash register.
Fast forward to 2016. Small was released from prison after a key witness recanted his original testimony, saying he was coerced into creating a fabricated confession that implicated Small in the killing.
Wilmington Police Department detectives did not turn over evidence to prosecutors that would have added to the case that Small was not guilty, said John Joy, city attorney. This is known as a Brady violation.
Later in 2016, the district attorney announced it would dismiss all charges because too much time had passed since the crime, and there was not enough physical evidence or witnesses.
In April 2017, Small filed a federal wrongful conviction lawsuit against the officers who investigated the case and the City of Wilmington. Monday night's settlement announcement brings an end to the lawsuit.
Wilmington's mayor and chief of police expressed regret at the mistakes made 30 years ago, but maintained that changes have been made.
"Both the city and the Wilmington Police Department are confident that this is an isolated incident and that there are currently many procedures and processes in place to ensure that mistakes like that do not happen again," Saffo said.
Chief of Police Ralph Evangelous explained several changes that would prevent the mishandling of evidence and witness testimony from happening again.
"We record and videotape all of our interviews," said Evangelous. "We have checks and balances to check and double check that all pieces of evidence that have to be pushed forward to the DA and to the defense gets done."
Evangelous said WPD has examined other processes and cases and determined there were no other violations like in the case of Small.
"Thirty years ago, a whole different way of life and how police departments function then. Now, you would never have a murder case where the video evidence and audio evidence wouldn't be available. We just don't operate like that," said Evangelous. "I feel extremely confident that this is not today's police department."
Attorneys for Small issued a statement on the vote Monday.
"We are pleased to hear that the City Council has approved this settlement and recognized the injustice that was done to Mr. Small. While no amount of money can ever compensate Mr. Small for the 28 years he spent wrongfully in prison, this settlement gives him and his family the opportunity to move forward with their lives," Gayle Horn with Loevy & Loevy Attorneys at Law said.
The court ruling that vacated Small's conviction did not make a finding of actual innocence.
Copyright 2018 WECT. All rights reserved.