Highway 6: Celtic Creamery serves up Irish delights
Published: Nov. 29, 2018 at 10:26 AM EST
CAROLINA BEACH, NC (WECT) - If you are an ice cream fan, well, who isn't -- you'll want to check out Carolina Beach's newest treat spot, Celtic Creamery.
"Several years ago I went to Ireland, and tried the ice cream in a little shop in Ballybunion. I was so impressed I asked the owner if she would franchise her store," said Jeff Hogan, owner of Celtic Creamery.
The owner of the shop in Ireland politely said no, but Hogan kept pushing eager to bring the Irish style ice cream to America.
"After about two years, she finally agreed. I just pushed and pushed," said Hogan.
In May of this year, Celtic Creamery was born in Carolina Beach.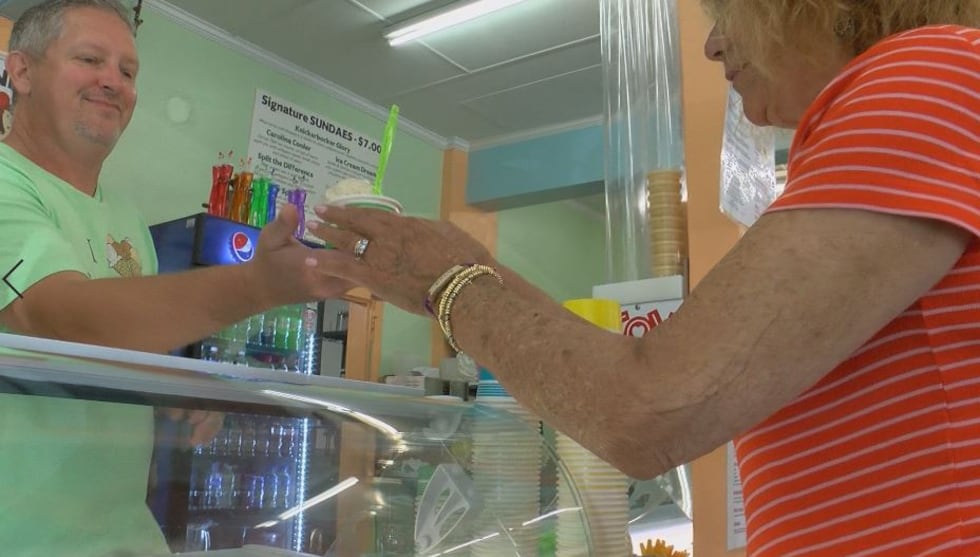 "It is the creamiest ice cream you will ever taste. It's not like anything in America. It's fresh, it's pure, there are no preservatives. It's all natural," said Hogan.
Hogan started out with just a few flavors including the ever so popular pistachio, and the delictible delights kept growing from there.
"We get every single ingredient from Europe," said Hogan. "Irish Butter Pecan seems to be the fan favorite and we make it with Kerry Gold butter.
If ice cream isn't enough sweetness for you, they also make homemade donuts - just like they do in the Emerald Isle.
"We have ice cream sundaes that we top with anywhere from four to eight donuts. We call it the Tummy Tumbler," said Hogan.
Celtic Creamery did sustain damage from Hurricane Florence but they plan to reopen in the coming months.
Copyright 2018 WECT. All rights reserved.