Historic marker dedicated to escaped slave who went to war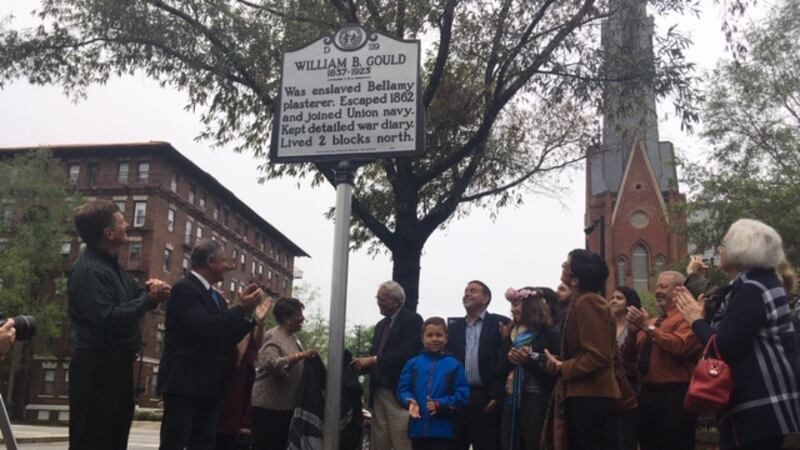 Updated: Nov. 13, 2018 at 11:07 AM EST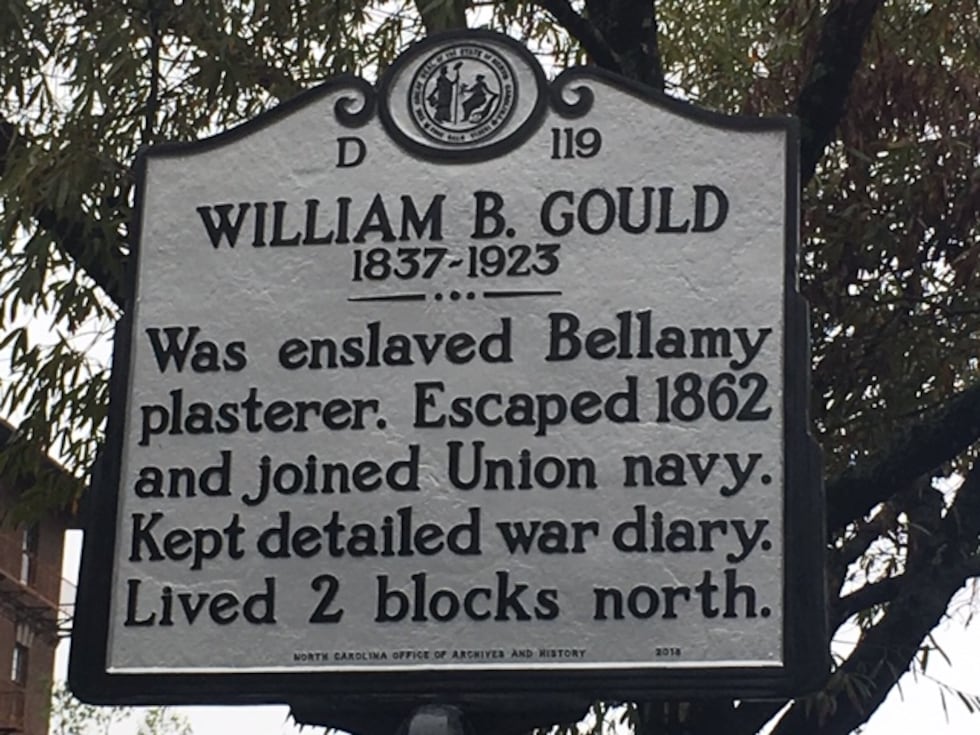 WILMINGTON, NC (WECT) - A new historic marker was dedicated in downtown Wilmington Tuesday morning.
Several people gathered to honor the late William B. Gould I, an enslaved plasterer at the Bellamy Mansion who escaped by water in 1862.
Gould and some other slaves found a boat and rowed it down the Cape Fear River, then boarded the U.S.S. Cambridge. The officer recorded the vessel picked up a "boat with eight contrabands from Wilmington," according to the NC Architects & Builders biographical dictionary at the NCSU library.
The escaped slaves joined the Union navy. Gould kept a detailed diary of his experiences during the war.
"Here was a man of great strength and independence who could act under the most difficult of circumstances and forged his own destiny," said Gould's great-grandson William B. Gould IV. "And I think this has been a inspiration to my own children and to my grandchildren who are appearing on the scene, and at the point we're at they can get the beginning of comprehending this man William B. Gould."
The historical marker sits on the corner of Market Street and Fifth Avenues, just two block south of where Gould lived.
"This recognition of William B. Gould will be the first of many such throughout the country and throughout the South in particular to recognize these men who were so important to the liberty and quality which we call our own here in the United States - it's a call that's not finished, but he helped to begin," Gould IV said.
Copyright 2018 WECT. All rights reserved.