Clearing the air: The hog farm lawsuits
The story behind the lawsuits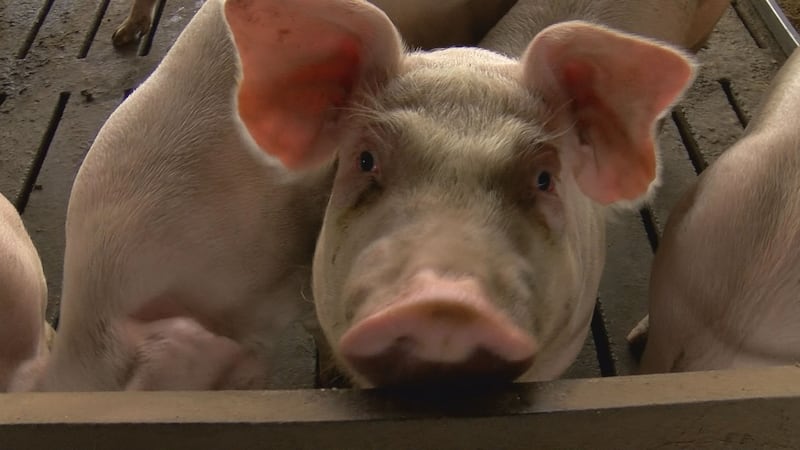 Updated: Nov. 12, 2018 at 9:52 AM EST
BLADEN COUNTY, NC (WECT) - In 2013, China-based WH Group purchased Smithfield Foods. The $4.7 billion merger combined the United States' top pork producer with the world's biggest pork producing company. According to some members of the agriculture community, the massive price tag made the company a target for lawsuits.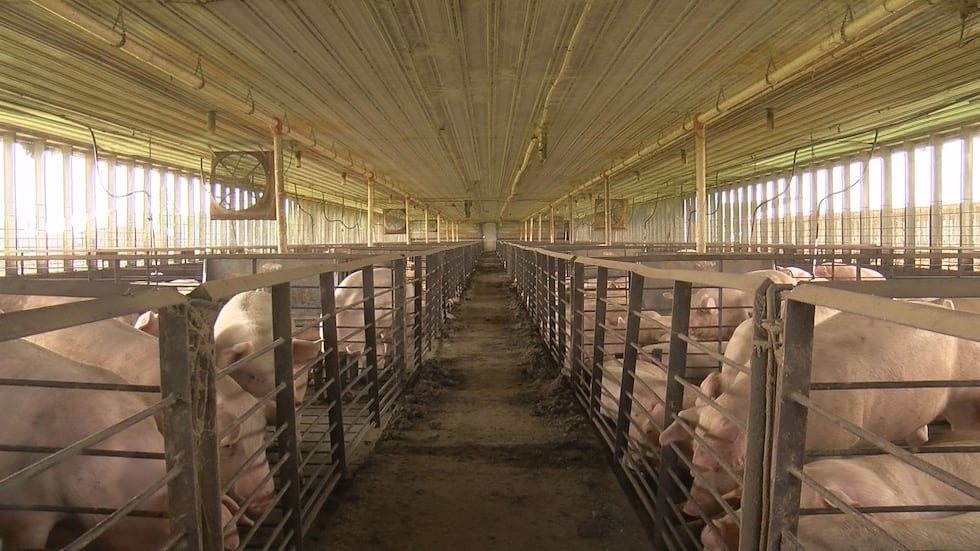 Coincidentally or not, 2013 was also the year when out-of-state attorneys Charles Speer and Richard Middleton started pursuing a tort case (civil wrongdoing) against North Carolina hog farms. They partnered with North Carolina firm Wallace and Graham to pursue the case.
A state judge disqualified Speer and Middleton but the effort didn't stop there. Wallace and Graham Law then partnered with Texas attorney Michael Kaeske, who had a strong track record of commercial litigation and personal injury cases across the country.
Ultimately, there would be around 500 plaintiffs and 26 lawsuits.
How the plaintiffs were enlisted is a question with no clear answer. Spend time in any of the areas under scrutiny and you will hear wildly different stories.
On one side are accusations the legal teams went door to door recruiting plaintiffs for an issue the lawyers manufactured under the promise of a big payout.
On the other side is a staunch argument the plaintiffs had been pleading for relief for years with no recourse until finally a legal entity would hear their case and offer their services.
Each of the three trials thus far have been held in a Raleigh federal court under the explanation that the judge at Wilmington's federal courthouse retired and has not yet been replaced. The farming community found significant fault with both the location and the fact that Judge Earl Britt did not allow the jurors to visit the hog farms. They said they feel it is unfair that city-dwelling jurors would be tasked with making a verdict on how agricultural areas operate.
WH Group purchased Smithfield, which purchased Duplin-based Murphy-Brown LLC. You may see these entities referred to interchangeably but they are essentially the same corporate enterprises shuttled under WH Group.
The plaintiffs assert they are not suing their neighboring farmer, who in some cases is also their former employer and/or family friend. Listed on the lawsuit is Murphy-Brown.
However, the farmer is contracted through Murphy-Brown/Smithfield/WH Group. The farmer owns and is responsible for every part of the land, but they do not own the hogs. Smithfield pays them per hog but they are on the hook for the operation itself.
While Murphy-Brown is named as the defendant being sued, it's the farmer and his hog operation on trial.
All 26 cases center primarily on nuisance-related issues: the smell of the hogs and their manure, the spray systems allegedly misting liquid manure onto their property, flies, buzzards and the sound of large trucks carrying hogs to and from the farms.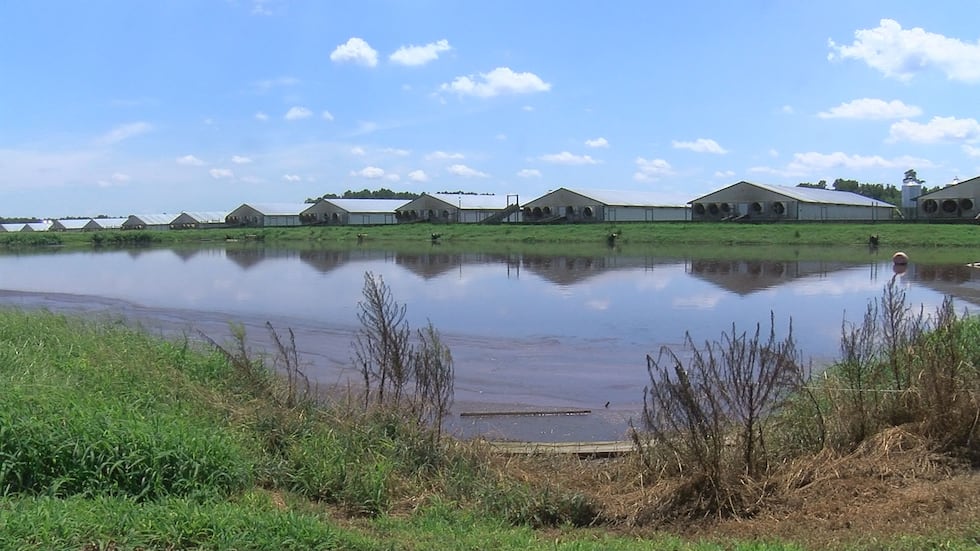 All 26 cases are also strictly Smithfield contracted farms. Other smaller integrators, like Prestige Farms, were not sued even though they operate the same way and would reasonably have the same odors and alleged issues. A few Prestige farmers received notices they were being sued by a neighbor before being told they were off the hook.
As both Texas attorney Michael Kaeske and the Wallace & Graham Law Firm have turned down our request for an interview, the exact reason for this is unknown. Area farmers will tell you it's because there's not a lot of money to be made in suing small hog operations.
The first trial was held in April involving 10 neighbors and Duplin County farmer Billy Kinlaw. Smithfield attorneys argued the farm complied with state and federal laws. They pushed back on Britt's decision to not allow the jury onto a farm or allow their own odor expert to testify.
As in each of the cases, no injunctive relief was demanded by the plaintiffs meaning no remedy for the odor issues was demanded. Instead, it was suggested.
Kaeske suggested the lagoons could be covered, biodigesters employed and equipment used to trap methane gas and convert it into electricity. Of North Carolina's 2,300 hog farm operations housing approximately 9 million hogs, Kaeske argued that covering all of the lagoons would cost about $500 million, which would be a relatively small price to pay for a company like WH Group, which has reported more than $21 billion in revenue.
Hog farms in Missouri have done it.
On the other side of the courtroom, Smithfield countered that covers do not address the inevitable odor of hog manure. Hog farms do not pump their hog waste elsewhere but rather spray it onto their fields to leverage the nutrients as recycled fertilizer.
Smithfield pointed out that under a cover the odors would be contained but once applied to the ground, the temporary odor will still be there.
Smithfield also debated the accuracy of comparing North Carolina hog farms to those in Missouri. After all, the temperature, humidity and growing seasons are different.
Moreover, caps concentrate the nutrient values of lagoon water since there is little naturally occurring evaporation and breakdown from sunlight. Therefore, if all of North Carolina's lagoons are to be capped, all the spray fields will have to be expanded.
The Raleigh jury awarded the 10 neighbors who sued $75,000 each in compensatory damages and $5 million in punitive damages, which was then restricted to $250,000 because of state caps on lawsuit amounts. In total, the $50.75 million verdict in favor of the plaintiffs was reduced to $3 million.
Smithfield vowed to appeal but until a final verdict is made, the Kinlaw hog farm has been depopulated of its pigs and remains empty. The farmer, Billy Kinlaw, while allegedly not being sued directly, now has a business loan to pay without a way to earn the income to pay it.
The second lawsuit was held in Raleigh on June 29.
Elvis and Vonnie Williams of Duplin County live near a 4,700-hog farm owned by Joey Carter, a former Beulaville police chief.
Again centered around odor from the hog farm and the subsequent inability to enjoy their property because of it, the jury deliberated for three days behind closed doors before handing over a $25 million award.
After the caps put on lawsuits, it shook out to $630,000. Smithfield vowed to appeal but the hogs were pulled off Carter's farm.
Two other major events happened during this same week. First, Britt enforced a gag order restricting anyone involved in the case from speaking publicly about it, particularly the media.
Second, the North Carolina Senate passed the Farm Act of 2018 which would provide protection to farmers against nuisance lawsuits.
The bill was a direct response to the hog lawsuits. It essentially restricts how long anyone has to file a nuisance lawsuit against a farmer once they become aware of it. One of the criticisms against the plaintiffs was the farms they were suing had operated for decades before the lawsuit was filed.
Some plaintiffs were there before the farms. Others inherited the houses and still others purchased property and moved directly near the farm.
The lawsuits made national news Aug. 3.
Six neighbors of Pender County's Greenwood Farms were awarded $473.5 million after three hours of deliberation. The cap lowered the amount to $94 million, still a significant amount of money to be claimed by six neighbors.
The Pork Council stated the farm was in operation since the mid-1990s and the six plaintiffs moved near the farms or built new homes there after the fact. The council also argued there had been no complaints until there were attorneys in town.
Some members of the audience took issue with how the trial was carried out.
We heard stories about a large fake plastic pig covered in mud that was shoved into the front of the courtroom to exaggerate how "filthy" hogs were.
Pointing to a specific farm on a blown-up map, one man testified as to the location where bothersome odors were floating into his property. It was pointed out that the farm he identified was actually where human waste was applied. The court went into recess and when the man took the stand again, he changed his story, pointing to a different farm – a hog farm.
Charlotte Smith was in court that day. She owns BladenOnline.com and summed up her observations of the trial in an Op-Ed called A Miscarriage of Justice.
Smithfield has also promised to appeal this case. Both sides have tried to mediate but so far have not come to an agreement. The next trial is set for Wednesday.
Once the gag order was in effect, it became nearly impossible to get on-the-record interviews with anyone affected or involved. We had to look outside the immediate circle.
That's where we found Channing Gooden, who has been a contract grower since 1994.
He met us on his hog farm in Bladen County and gave a tour of the lagoon system. During our time at Gooden's farm, we did not smell anything offensively foul. The only odor came while standing at the back of the hog houses where the large ventilation fans drafted out air from inside.
Hog waste does not smell like human waste. The stench of human waste will have you pulling your shirt over your nose and running.
Hog lagoons and hog houses have a deep, musty smell that smells just like what it mostly is: a barnyard.
Even with waves of it coming from the ventilation fan, we carried on our conversation with Gooden and noted that we also didn't see any flies or buzzards.
This was a one-day observation under sunny skies and while we were standing within a few inches of the lagoon, there was no spraying going on.
Listen to what Gooden, a hog farmer, had to tell us about being a target:
If you had never been to a hog farm and read only the lawsuit paperwork, you might have a horrified vision of manure being flung onto houses deliberately. This was not our observation at any of the farms we toured.
Smithfield-contracted hog houses have concrete slatted floors that allow both liquid and solid waste from the hogs to fall below into a sealed concrete basin. Water is flushed through the basin and piped out into an open-air pool/lagoon.
The lagoons are deliberately exposed so that anaerobic bacteria and sunlight can get to work breaking down the material. The solid matter falls to the bottom while the mineral-rich liquid is drafted off to spray onto fields as fertilizer.
You've probably seen how bright pink the lagoons can be from aerial footage. That's the bacteria at work. Stand close enough and you can see gasses bubbling up as decomposition occurs below.
Because of a state moratorium imposed in the 1990s, no new hog lagoons can be built in North Carolina and the size of the lagoon dictates how many hogs can be on site.
Moreover, all lagoons are subject to state inspection and permitting. Their levels of solid and liquid matter must remain at certain levels.
Lagoons have a 20-25 year lifespan before they must be manually pumped out. That process is expensive and there are few options as to what to do with the manure once it's out.
Dealing with the solid waste is a topic those on both sides of the equation agree needs to be addressed.
Not addressed in the lawsuit is how often fields are sprayed. Given the degree of the nuisance claims, one would think it is an almost daily occurrence but farmers keep spray records and those we worked with said they spray primarily during growing season, usually fewer than 15 times per year per field.
We visited a farm while lagoon water was being sprayed high into the air. We stood within a foot of the spray nozzle and did not smell much of anything until the breeze caught a certain direction and the distinct barnyard smell came through.
Watch this video to see the spray system in action:
Despite making headlines, the rate of hog lagoon breaches during major storms is statistically small compared to the total number of farms and compared to the thousands of gallons of human waste discharged during severe weather events like Hurricane Florence.
None of the lawsuits attacked hog farms for polluting rivers nor did any complain about animal welfare. We mention that only to separate this report from other issues hog farms are commonly pegged on.
For the 26 nuisance lawsuits, the No. 1 issue was odor.
Visiting a hog farm for a few hours and living next to one may not be a fair comparison. We could not find a plaintiff willing to go on camera but we did find someone who had a lagoon and spray field practically in her backyard who would talk to us.
Jessica Thomas, her husband and their three boys knew the hog farm was there when they moved in. Thomas can tell you all about when the wind blows the hog smell onto her property and what a minimal issue she says it is.
Thomas said she thinks the plaintiffs were manipulated with the promise of a payoff. You can listen to her thoughts here:
Thomas drove us through her community to highlight some of the inconsistencies within the lawsuit, namely who was and who wasn't suing.
She took us to a hog farm that was being sued and then drove us to the nearest plaintiff's home.
It was eye-raising how many other houses we passed by before getting there. Those homeowners lived closer but were not suing. Surely any odors, flies and buzzards could have been affecting them.
The closest we could get to speaking with a plaintiff was to contact REACH: Rural Empowerment Association for Community Health.
Founded in 2002 in Duplin County, REACH was formed to address economic, social and environmental issues in the area.
Devon Hall explained the communities struggle with Smithfield, which he says goes back years.
Hall will quickly counter any claim that "no complaints were ever filed." He says that while DENR may not have any on file, the community had frequently petitioned the EPA, county commissioners and Smithfield for resolution to the odors and noises and was largely ignored.
You can hear his explanation here:
What surprised us most about talking with Hall is how committed he was to saying the community had no intention of affecting the hog farmers.
Hall reiterated that after years of being ignored by Smithfield, the plaintiffs finally decided to rattle their cages through legal action. He was adamant that Kaeske and Mona Lisa Wallace did not pursue plaintiffs to generate a case of their own. Instead, he maintains these lawyers heard about the issues and offered their services.
Hall rightly acknowledged the contract growers are between a rock and a hard place. Smithfield is the largest integrator and their hogs provide their income. Without a Smithfield contract, there are few other options. If the farmer is deemed a nuisance and Smithfield pulls their hogs, that contractually obligated farmer has no way to make money.
Essentially, the hog grower has few liberties. He did not engineer the spray field system. He is doing what the state mandates but now that the community has legally labeled it a hazard, he's not in business anymore.
Hall also recognized the farmers going out of business benefited no one, especially the plaintiffs. Bacon and all pork products are dependent on growers to raise them 365 days a year.
More importantly, the farmers create jobs, which are few and far between in rural counties.
Some of the plaintiffs who have worked for the hog farmers are now involved in their nuisance lawsuit.
Hall said a company like WH Group, which is raking in billions of dollars, has plenty of room to improve its growers systems and make life for the community as a whole more enjoyable. He doesn't think it's fair that farmers should be on the hook financially to invest millions in caps and high tech systems and that Smithfield should be footing the bill.
We also talked about how the lawsuits will affect the area for years to come. At some point, the attorneys will all go home, hundreds of millions of dollars may or may not be awarded to the plaintiffs, their neighbor farmer may or may not still be there and the lagoon systems will still be operating. No matter how those cards shuffle, there has undeniably been permanent damage.
Lifelong friendships have been destroyed and a tangible stress can be felt throughout these communities. Social media has become a minefield of accusation hurling on both sides.
Money and odor aside, neighbor has been pitted against neighbor.
And what of the long-term economic impact? Much of this story has yet to unfold but the financial implications are alarming.
Chuck Heustess is the executive director for Bladen Economic Development Commission and when he talks about the lawsuits, you can see the concern and disbelief in his eyes.
The Smithfield packaging plant moved to Tar Heel in the 1990s and has been expanding ever since. With every building and job addition, there is typically a cheer from the community.
Heustess never thought the company would be demonized, let alone sued by its area residents.
Smithfield is the largest employer in Bladen County and one of the largest manufacturing plants in North Carolina. It's also the largest taxpayer in the county, making up 3-4 percent of the tax base by itself.
Add the dozens of farms and the property tax they pay, and hog farming accounts for approximately 5-7 percent of Bladen County.
Of the 35,000 or so residents in the county, Smithfield employs approximately 5,000 people at the plant, many of whom live in Bladen.
You can hear Heustess discuss the stronghold Smithfield has in Bladen here:
The last person we spoke to about the farms was not involved in the lawsuits but rather on the problem-solving side of dealing with waste.
Jordan Phasey owns Phinite, a company committed to developing low-cost disposal solutions.
Phasey, like the hog farmers, would never call what's in the lagoons waste because it should never be wasted or destroyed.
North Carolina, he explained, was sitting on a gold mine of minerals like phosphorus that other countries around the world need. Phosphorus is critical to large-scale agriculture in fertilizer and there are parts of the globe that have run out.
While North Carolina wants to get rid of its hog manure, Phasey wants to utilize it to solve world-wide food production issues.
When a lagoon needs to be dredged of its solid matter sludge, the farmer is hit with a hefty bill and some companies will only pile the sludge onto a heap, not haul it off. The farmer can't throw that much mineral-rich matter onto his fields since too many nutrients will kill any plant life.
There has to be a better way.
Phasey's system leverages plants to dry out the sludge into compact matter that can be removed easily and reused.
We expected to find a high-tech operation built onto the lagoon when we came for a tour, but instead, we found a wetland.
See how Phinite's systems may revolutionize hog waste disposal in North Carolina here:
On Wednesday, WECT will be in the courtroom in Raleigh and keep you updated throughout the day.
Copyright 2018 WECT. All rights reserved.